The Mercedes-Benz GLA SUV concept debuted on the Shanghai Auto Show. The GLA SUV is based on the platform of the Mercedes-Benz A-Class. Chinese sources say the production version will (also) be made in China by the Beijing-Benz joint venture to compete with the China-made BMW X1 and Audi Q3.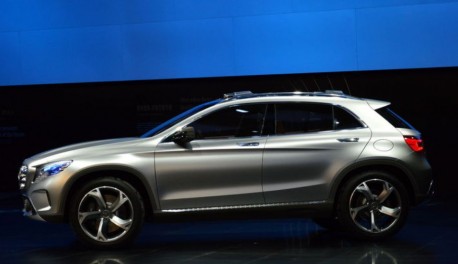 The Mercedes-Benz GLA concept is powered by a 208hp 2.0 turbo. Mercedes is also working on a super hit AMG version that will get 260hp. The China-made GLA will likely get a smaller engine as well. The GLA is very important for Mercedes in China; the locally made GLK SUV is not a success because Chinese car buyers don't get the 'retro-thing', they simply consider the GLK an old-fashioned car.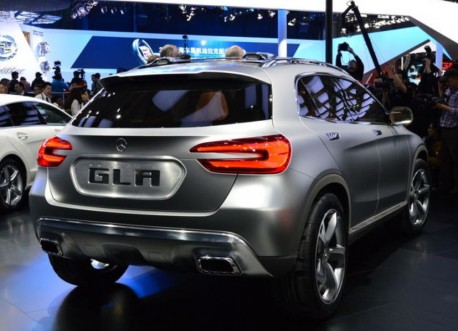 Back less convincing than the front. Size of the GLA concept: 4380/1970/1570, wheelbase is 2690.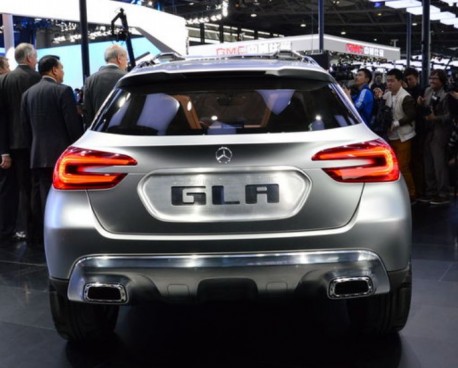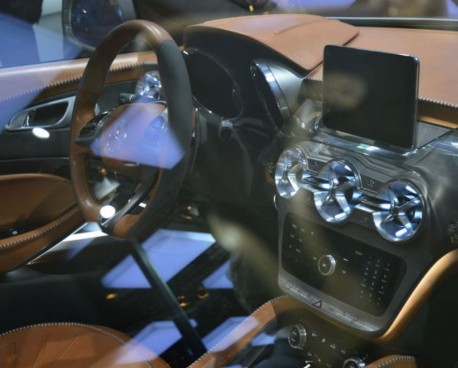 Benz didn't allow the doors open so this is the best shot we have of the interior. Basically A-Class with some extra shiny stuff.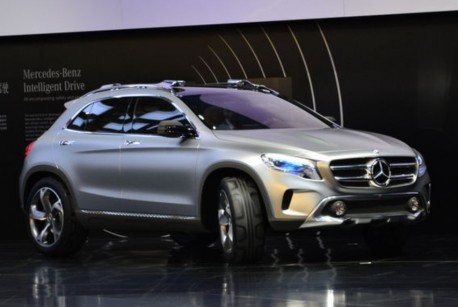 The GLA arrived on the show floor driven by…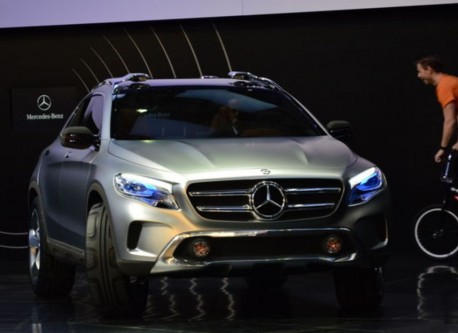 … none other than Mr. Moustache himself. And just at that moment a much hipper man on a bicycle arrived on stage too. What is that, supposed to mean?