Spectacular spy shots showing the new Mini, the BMW i3, and the new BMW x5 testing in the rain on a highway in China. We have seen the BMW i3 on Chinese roads before but this is the first time we meet the new Mini One.
The Chinese car market has become very important for the Mini brand, with the young 'n hip buying everything Mini launches. The new Mini One will also become available as a 5-door, thereby widening its appeal even more in China where many car buyers like to ferry their parents around town in the weekends.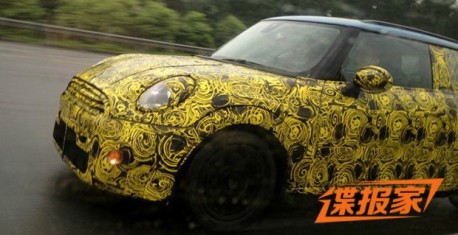 The new Mini will likely debut, probably as a concept, on the Frankfurt Auto Show in September, the production version will be launched in early 2014. China-debut is expected for the Beijing Auto Show in April 2014.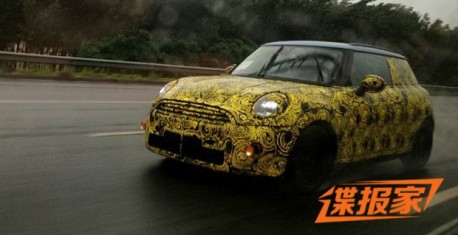 Engines for the Chinese car market: 136hp 3-cylinder 1.5 turbo, 163hp 1.6 turbo, and a 190hp 2.0. Price will start around 320.000 yuan.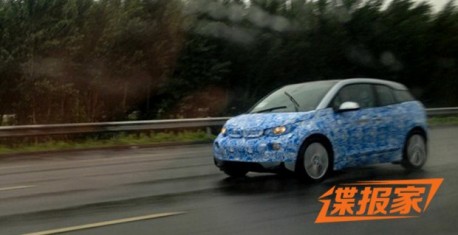 The production version of the BMW i3 will debut in September on the Frankfurt Auto Show, China-debut is expected for the Guangzhou Auto Show in late November.
The base-electric i3 will be powered by a 170hp electric motor. The hybrid variant is powered by the same electric motor, mated to a 0.6 liter two-cylinder gasoline engine, which is only used to charge the battery ('range extending').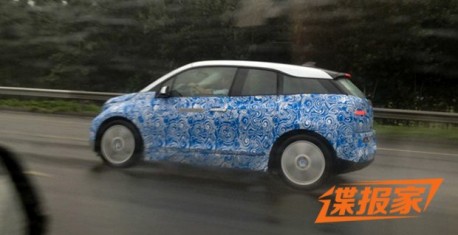 The i3 seems pretty much finished with a hip white roof over black pillars. Hybrids are not very popular in China; buyers don't care about the environment but a lot about price. A hip BMW hybrid cool-car however might fare a bit better if BMW manages to attract the young 'n cool 'n tech-savvy.
Or they just call it a Mini…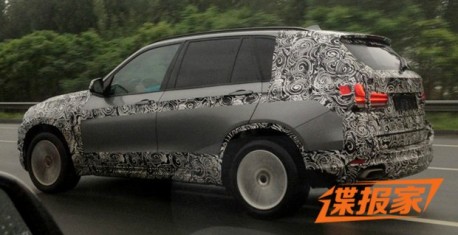 The new BMW X5 will debut in China on the Chengdu Auto Show in September and it will be launched on the Chinese car market just before the end of this year.