Spy shots showing a very sporty Toyota Land Cruiser testing in China. The vehicle has been sportified by an all-round body kit and chromed roof rails. Boddykitting a rugged SUV like the Land Cruiser doesn't seem to make much sense, the mountains you know, but most Land Cruisers in China never leave the highway.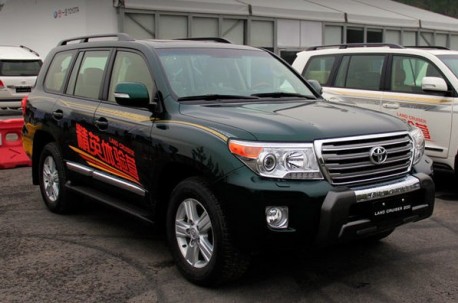 The Toyota Land Cruiser is made in China by the FAW-Toyota joint venture. Price starts at 765.000 yuan and ends at a steep 1.15 million yuan. Engines: 276hp 4.0 V8 and the 310hp 4.6 liter V8. Sales are slow because expensive and the general inability of FAW-Toyota to sell anything whatsoever.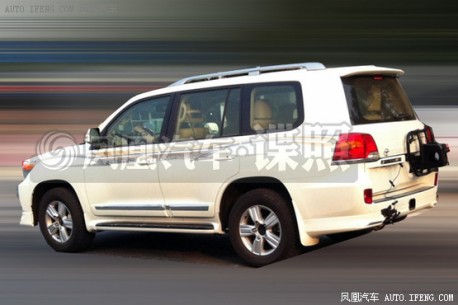 The sporty Land Cruiser won't help sales much, but there might be a few buyers who think extra plastic that makes a car slower and less useful is cool.