The production version of the 2014 BMW 1-Series GT has been revealed on a patent application in China. The BMW 1-Series GT is design wise based on the BMW Active Tourer Concept that debuted on the Paris Motor Show in October last year. The production version has been slightly toned down but the overall design is basically the same.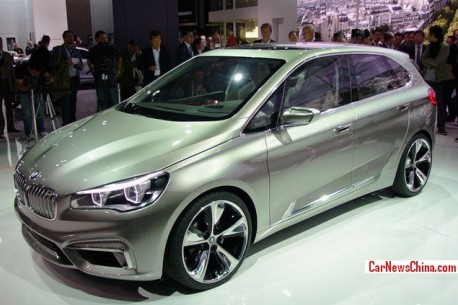 The BMW Active Tourer concept.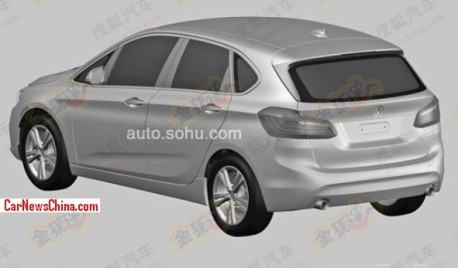 The BMW 1-Series GT is aimed squarely at the Mercedes-Benz B-class. The production version will debut internationally late this year. The GT shares its platform with the new third generation Mini, which will debut on the Frankfurt Motor Show in September. The 1-Series GT will be powered by new 1.5 liter three-cylinder petrol and diesel engines, and a hybrid variant is expected as well. Debut in China is scheduled for the April 2014 Beijing Auto Show.

This is the short-wheelbase variant of the 1-Series GT, BMW is also working on a long-wheelbase variant that will look like a small station wagon.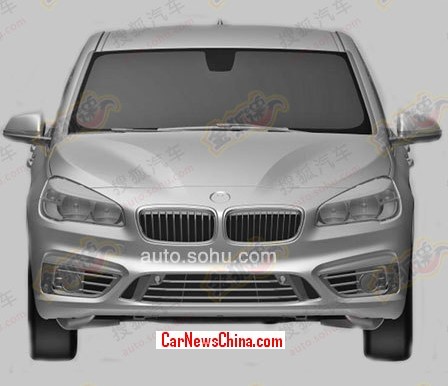 The GT keeps the 'Angry Birds' look that debuted on the 2013 1-Series hatchback.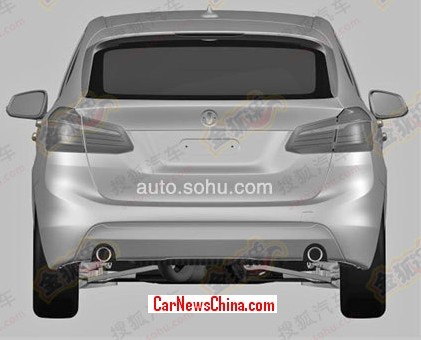 Double exhaust for sporty.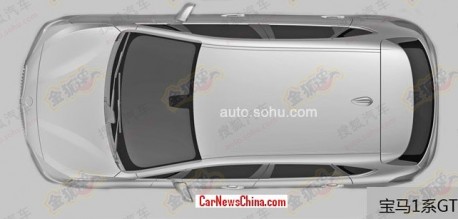 Where the Active Tourer had a giant sunroof the production version has… just a roof.