Spy shots showing the new BMW 2-Series Coupe testing in China. The 2-Series Coupe will debut internationally on October 25, debut in China is expected for the Guangzhou Auto Show in late November. The BMW 2-Series Coupe is the successor of the BMW 1-Series Coupe, and will also spawn a convertible.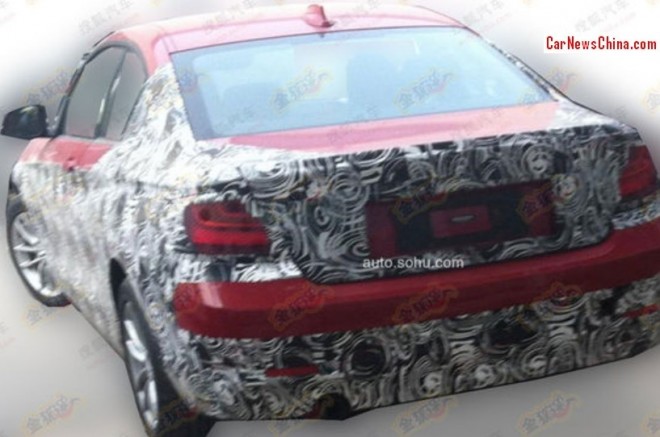 The 2-Series Coupe will be imported into China. Deliveries will start sometime in the second quarter of 2014. BMW has no plans yet to make the 2-Series locally, like it does with the 3Li-Series and 5Li-Series. China's taxes on imported cars are famously high, so the imported 2-Series will be as expensive as the locally made 3-Series.
However, an imported BMW is seen as a status symbol among Chinese car buyers so BMW won't have much trouble selling the 2-Series, for whatever sticker price. The China-bound 2-Series will be available as 228i and M235i, and the latter will likely be the most popular.