The sixth generation (series S210) Toyota Crown Majesta will be made in China from 2015. The sixth generation Crown Majesta debuted in Japan earlier this year. The Crown Majesta will be made in China by the FAW-Toyota joint venture that currently produces the fifth generation Toyota Crown.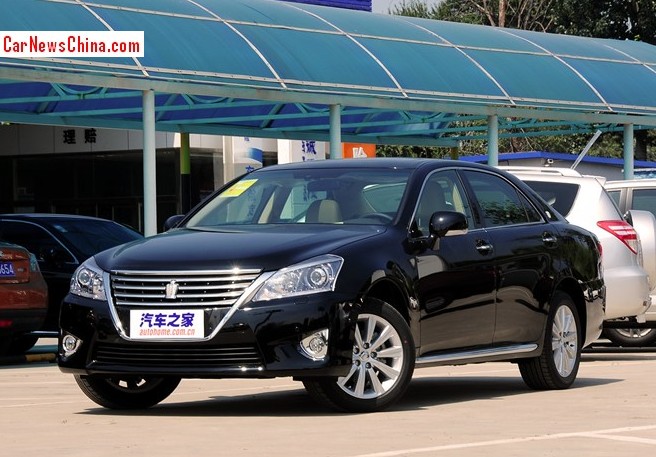 The current China-made Toyota Crown (thirteenth generation S200 Crown, fifth generation S200 Crown Majesta), the model recently received a China-only facelift to kill the time waiting for the S210. Price starts at 319.800 yuan and ends at 519.800 yuan. Engines: 2.5 V6 with 193hp, and a 3.0 V6 with 227hp.
The China-made sixth generation Crown Majesta will be powered by a 2.5 V6 with 205hp, a 3.5 V6 with 305hp, and a 3.5 liter V6 hybrid with a beastly 430hp.