The massive Rolls-Royce Wraith has been launched on the China super car market, priced at an equally massive 4.71 million yuan or 778.000 USD. China is the second-largest market worldwide for Rolls-Royce and will likely become the largest this year. The Wraith is an important car for the continuing conquest of China, aimed squarely at the popular Bentley Continental coupe.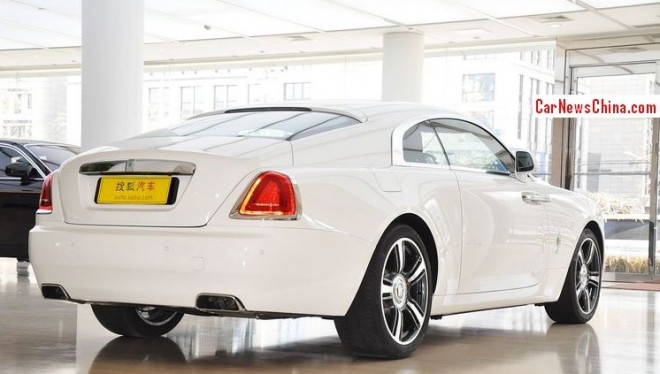 The Rolls-Royce Wraith is powered by a 6.6 liter twin-turbo V12, good for 624hp and 799nm, which should be enough to beat any Bentley at the traffic lights.
Rumors say Rolls-Royce is preparing a limited special edition to celebrate the Chinese Year of the Horse, which starts in late January. The special edition will feature a bespoke interior, a lot of glitter and gold, and a few horse badges. Price will be about 20% more than the standard car. Debut is scheduled for the Beijing Auto Show in April.
---