The BMW 7-Series Horse Edition celebrates the Chinese Year of the Horse. It will debut on the 2014 Beijing Auto Show and will be basically unlimited, available throughout the whole horse year until late January next year. The Horse Edition is based on the long-wheelbase 740Li xDrive with an M Sport package. Special thingies include an ancient version of the character 'ma' (horse) on the headrests, made to look like it was painted on.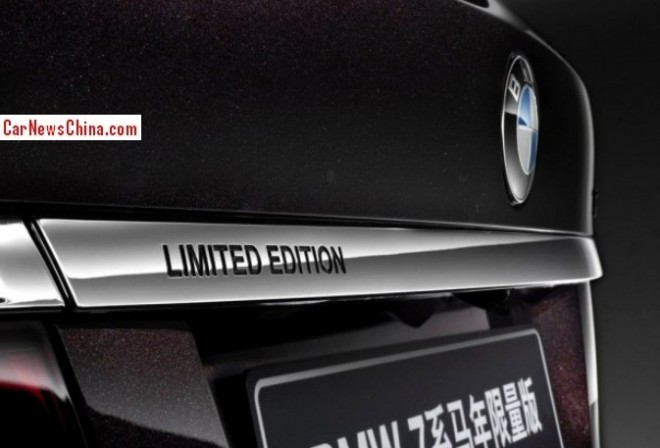 At the back buyers will get a Limited Edition badge. The Chinese name on the license plate is, translated back again to English, '7-Series Horse Year Edition'. No word on price yet but the base 740Li xDrive starts at 1.33 million yuan or 210.000 USD.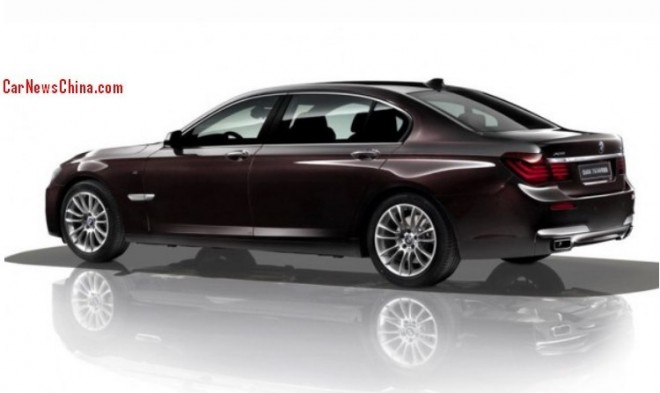 The Horse Edition will be a bit more expensive, but not at all that much, as it ain't very special. A proper special edition for China comes with gold, bling, the biggest engine, special paint, limited to 10 cars, and with silver badges all over. This BMW thing is a half-hearted effort that won't impress Chinese buyers.