The BYD M3 DM mini MPV Concept debuted on the 2014 Beijing Auto Show, combining a famous German name with famous Japanse design. The production version is nearly ready and will be launched on the China car market before the end of this year.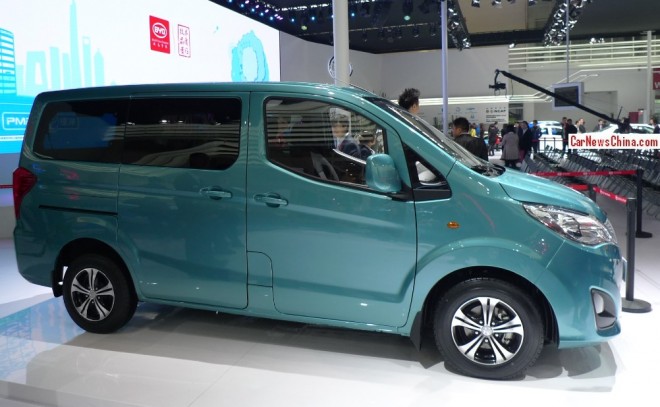 The BYD M3 will be available as a mini MPV, like the vehicle on show, and as a minivan for hauling small goods. As the name suggests the concept is powered by a dual-mode hybrid drivetrain, consisting of a 109hp 1.5 liter four-cylinder petrol engine and a 150hp (check!) electric motor, good for a combined output of 259hp. BYD claims an 0-100 acceleration of only 7.5 seconds. Range in pure electric mode is 60 kilometer.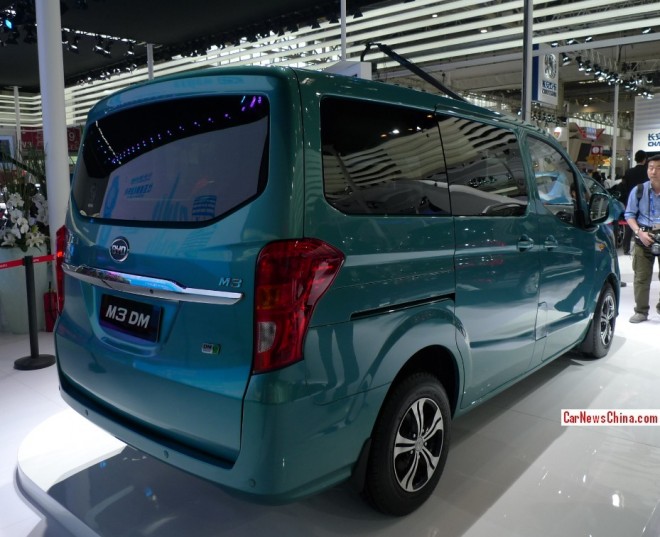 BYD doesn't sell much bullshit when it comes to their hybrid powertrains. The production version of the M3 will get exactly the same powertrain, which will make it the fastest mini MPV in the world, by a large margin. It will be very expensive too with price expected to start around 130.000 yuan without subsidies, an about 90.000 yuan with.
The M3 will also be available with the 109 1.5 without the electric motor, and that one will be much cheaper, starting around 65.000 yuan. It will be lighter too, without all the added weight of the batteries, so it will be able to take more stuff and people. The DM will undoubtedly be impressive, but the petrol-powered version will earn BYD most money.
---