The new Wuling Baojun 610 has been launched on the China car market, the first hatchback model for the Baojun brand. The Baojun 610 is the hatchback variant of the Baojun 630 sedan. Price for the Baojun 610 starts at 65.800 yuan and ends at 85.800 yuan. The Baojun 610 debuted last week on the 2014 Beijing Auto Show.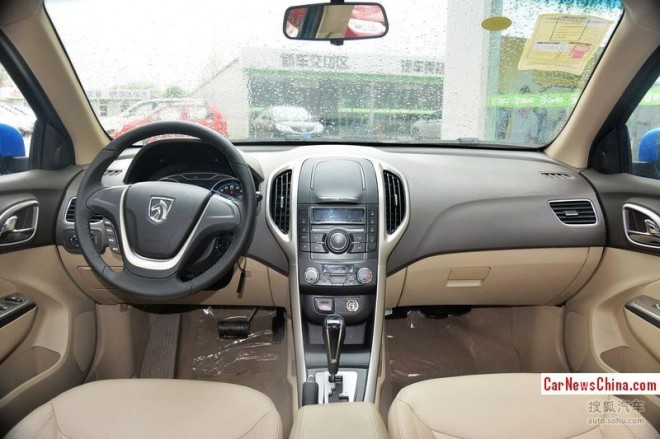 Engines are the same as in the sedan: a 112hp 1.5 and a 143hp 1.8, mated to a 5-speed manual or a 4-speed automatic. Size: 4401/1736/1463, wheelbase is 2640. The Baojun 610 will be marketed more as a sporty-hip-car whereas the 630 is focused on more traditional buyers.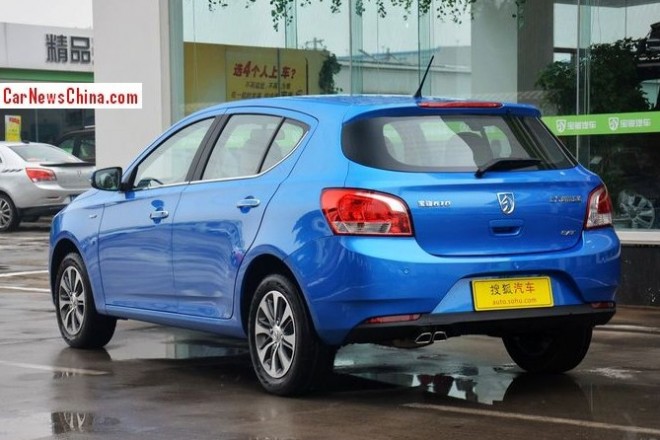 Check miniscule, but sporty, double exhaust pipe tip. Lot of black on that rear window.
Baojun is an entry level brand under the SAIC-GM-Wuling joint venture, in which GM has a 43% stake. The other partners are SAIC (aka Shanghai Auto) and Wuling Automotive. SAIC and GM are tied up in the giant Shanghai-GM joint venture that makes Buick, Chevrolet, and Cadillac cars for the Chinese market.