A very flashy BMW E38 728iL, Spotted in China just east of the eastern section of the Fourth Ring Road in Beijing. The beautiful Bimmer sedan is sexed up to the max by a baby blue wrap and further prettified by white air vents on the bonnet, white door handles, and white mirrors.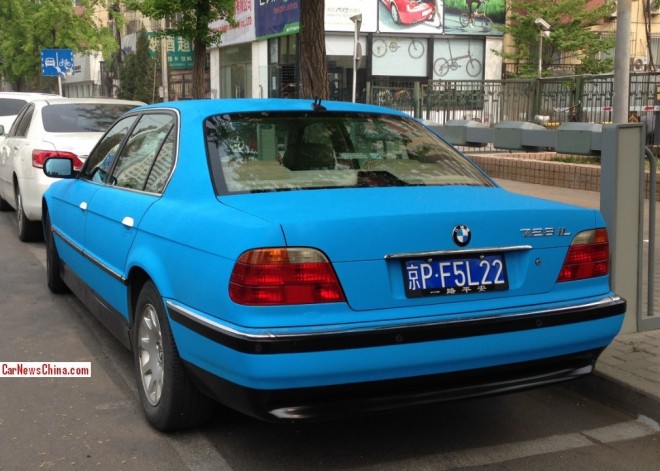 The wrap is of the highest quality and neatly applied over the bumpers. Baby blue does this BMW lotta good! The E38 was manufactured from 1994 until 2001 with a facelift in 1998, this is a facelifted car. The 728iL is powered by a 2.8 liter six-in-line with 190hp and 280nm. The L stands for Long; stretched by 14 centimeter compared to the standard Seven.
The E38 is still a rather regular sight on Chinese roads, an most are in a surprisingly good shape. We have a small collection: 740iL in silver, perfect 740iL, L7 in black, L7 in black (2), and a L7 in black (3).
---