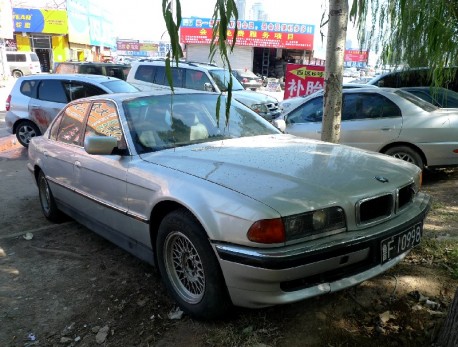 Here we have a very sleek E38 BMW 740 iL, seen on a car part market in Beijing. The E38 was made from 1994 until 2001 and was the first 7-series to be officially exported to China. This silver saloon has square head lamps, identifying it as an early pre-facelift car, made from 1994 until 1998.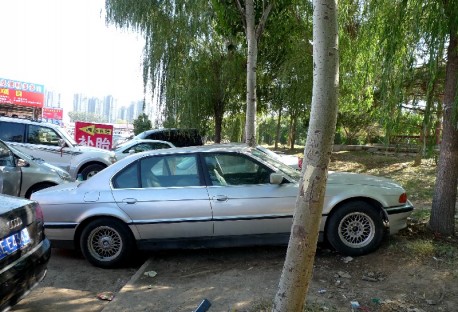 The 740 iL was stretched by 14 centimeter compared to the standard 740 i. All space went to the passengers in the back and all E38′s that I have seen in China were L. Power came from a 4.4 V8 that pooped out 367hp and 420nm, good for an impressive 240km/h top speed.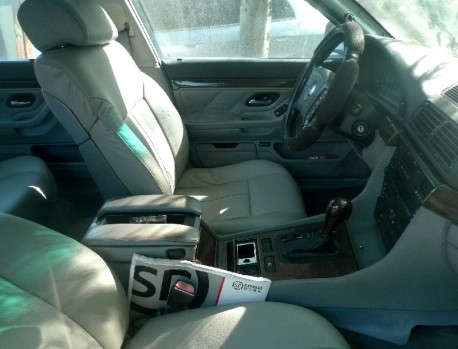 This particular vehicle was in rather poor shape but clearly still used as a daily driver. The interior was dusty & dirty but overall not bad. Sadly, the typical 1990's car phone was missing from the center tunnel. Wood looked fine after all those years but the leather was in need of a good clean up. BMW never sold many E38 in China, especially not compared with the muc bigger success of the Benz S. We have seen only two more E38 so far, another BMW 740 iL in Beijing and an BMW L7 in Shanghai.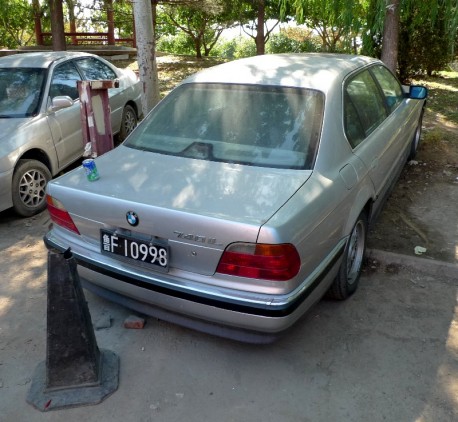 Don't come too near to this beautiful BMW! Black license plates from Shandong Province, that's a 600km ride.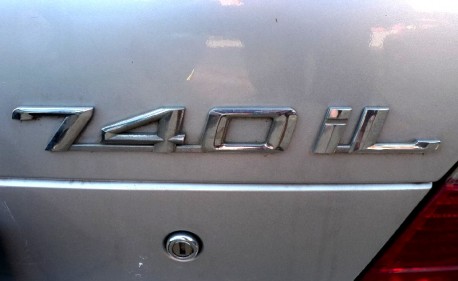 They don't make those badges like this anymore…