A very rare BMW L7 stretched limousine, seen in the Lido area in Beijing by reader Dominik H., thank you for the pictures! The BMW L7 was a stretched limousine based on the E38 BMW 7-series, made by BMW from 1997 until 2001 to compete with the Mercedes-Benz S-Class Pullman limousines. The BMW L7 was stretched by 25 centimeter in the middle, creating for a large BMW barge with all luxuries imaginable.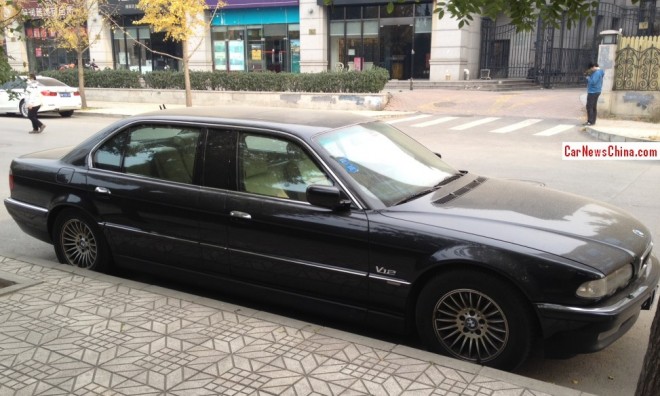 The L7 was only available on special order, just like the Pullman, and all in all only a few hundred cars were made. The giant limousine was available as 740iL (4.4 L V8) and 750iL (5.4 L V12). This particular car seems to be the 750iL. The V12 badges sit in a different spot on each L7 we see in China. Another example in Beijing had the badges on the C-Pillar, and one in Shanghai had badges on the back and on the B-pillar.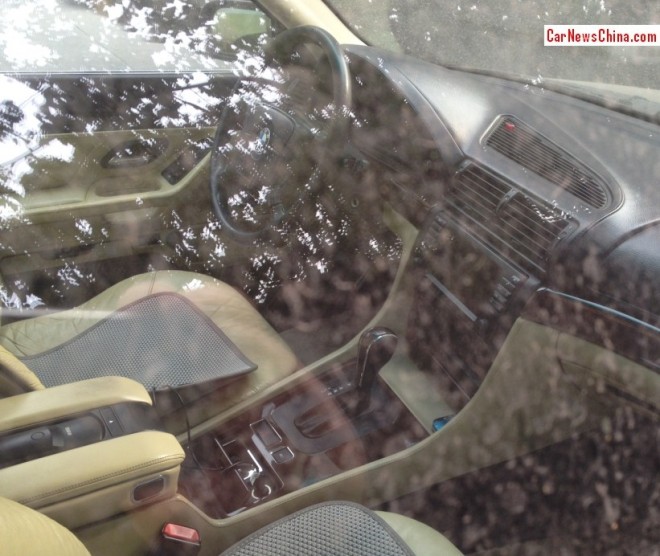 Typical Chinese after market seat covers, otherwise standard E38.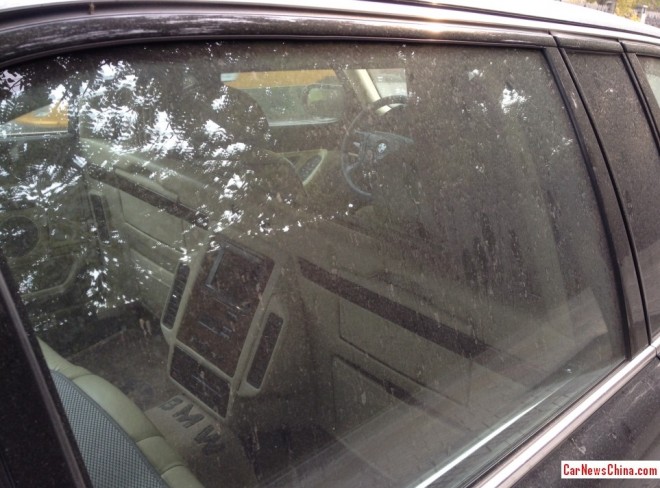 Not at all standard here. Small TV screen in the middle. Tray tables. Window separating driver and passengers. Lot of space for the legs and the girls. BMW floor mats typical Chinese after market as well.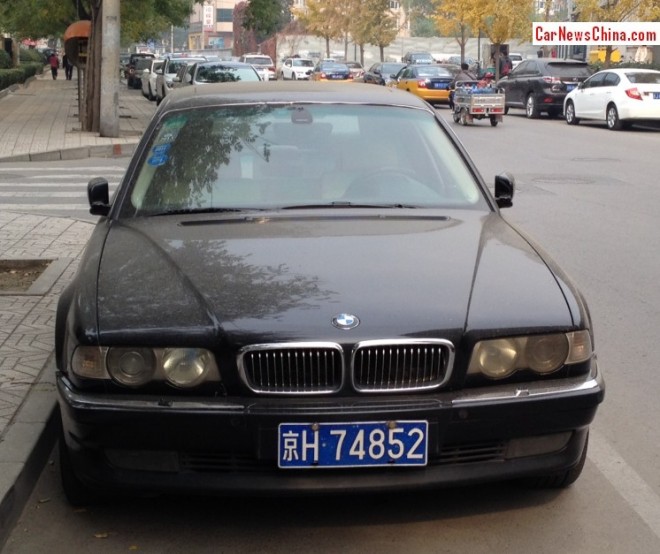 The vehicle seems to be in near-perfect condition, and that is rather remarkable because the E38 BMW 7-Series was never officially exported to China so parts and expertise are hard to find. Let's hope this beautiful big Bimmer keeps cruising the streets of the capital for many a years.