The Morgan 3 Wheeler has been launched on the Chinese car market, road legal in the whole of China. Price starts at 834.000 yuan ($134.000 ) and ends at 914.000 yuan ($147.000) for this magnificent full-chrome Brooklands Edition.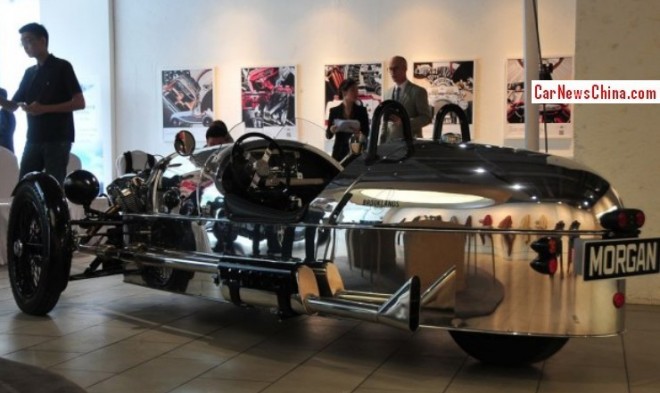 The Morgan 3 Wheeler was launched in 2011 and a 'continuation' of the 1937 Morgan Super Sports three-wheeler. Power comes from a 2.0 liter V-twin engine mounted at the front. The engine has an output of 82hp and 140nm, good for a 185km/h top speed and a o-100 in six seconds.
The Morgan brand was launched in China in 2012. Sales are going well and the company has opened shop in Beijing, Chengdu, Qingdao, and Shanghai, with more cities to follow. The 3 Wheeler will likely appeal to the very hip 'n wealthy, especially to track day fanatics who want something different than just another Porsche.