A very scary Mazda RX8 sportmachine, Spotted in China on the Beijing Tuning Street. The Mighty Maz' was painted in ravenous red, and further tuned up by a fatass body kit with a huge front spoiler, vents in the bonnet, tinted windows, black racing stripes, and a huge black wing on the back.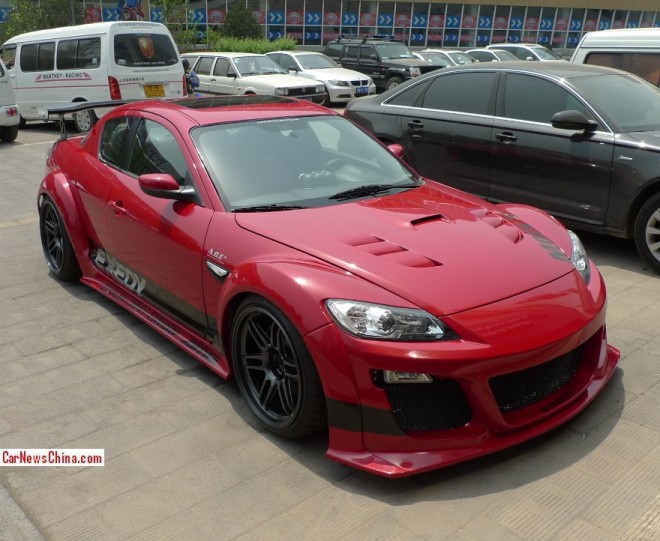 Side skirts, wide wheel arches, and wide slick-like tires fitted with racy matte gray six-double spoke alloys.
The Mazda RX8 was manufactured from 2003 until 2012, with a major update in 2009. This is an original pre-update example. The RX8 was never officially imported into China, but fans of the brand managed to import quite a few cars via the misty gray dealer-t0-dealer market, mostly from dealers on the U.S. West Coast.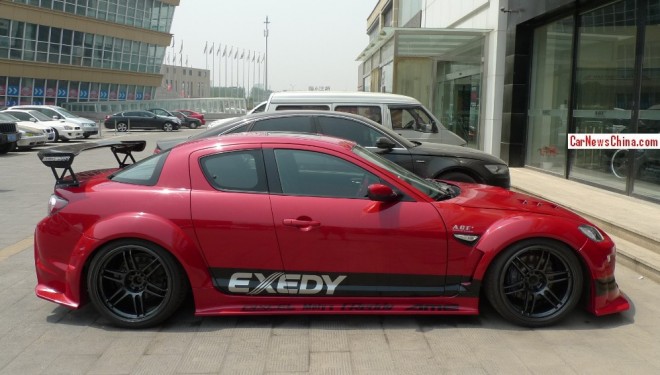 The base RX8 was powered by a unique 1.3 liter Wankel rotary engine, in its most powerful configuration good for 247hp and 9000 rpm (!). Transmission was a six-speed manual. Impressive and all, but this red monster likely has a few horses more…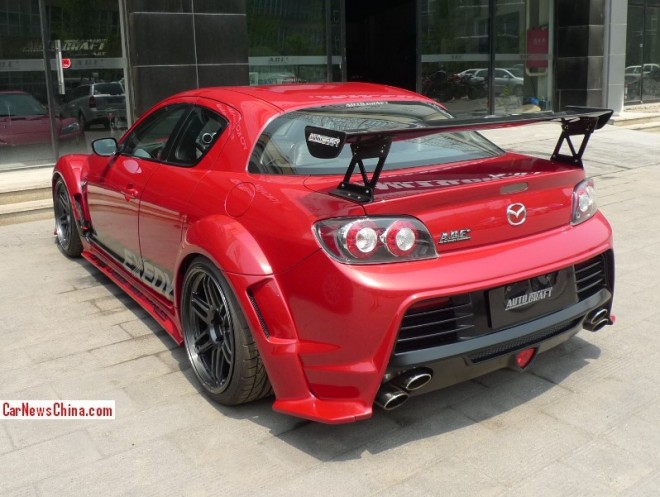 Wing looks mighty racy. Many more vents and winglets here. Four exhaust pipes relieving the screaming engine of smoke. Adjustable wing for that racy feeling. This beautiful  was created with parts from the famous Japanese tuner A.C.E. Auto Craft Evolution, who are selling their ware in a shop on the tuning street.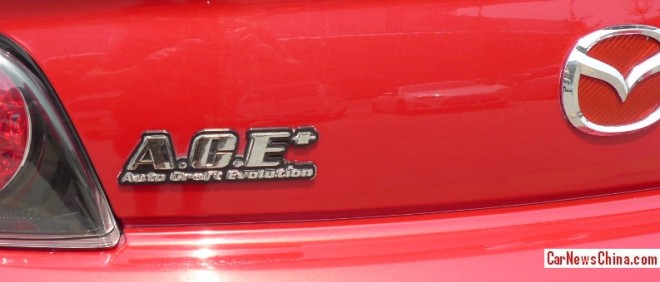 Badge alone very hip.
---

Recommended: