Hello good Readers. Sadly, nobody was right. The vehicle on the photo is none other than an extremely beautiful fourth generation Nissan Patrol, a beast of a monster of a car, especially in very heavy rain. This means nobody will get a honorable mention, but I am really happy you all tried to guess what it was, and therefore a big thank you, this kinda small shit gives me the power to keep going.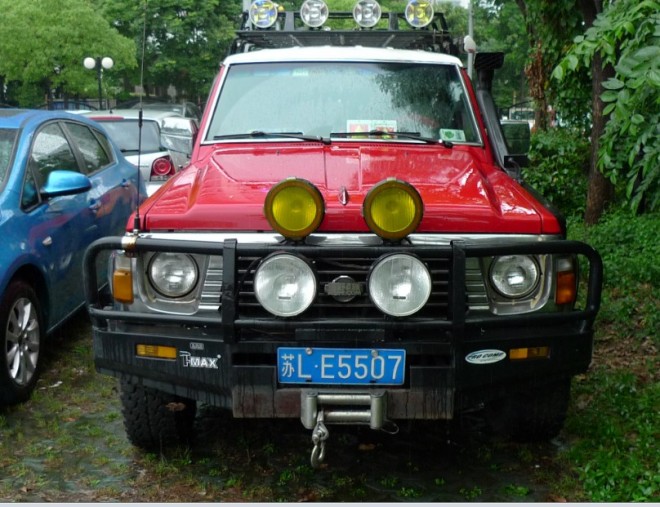 The beastly Nissan was porned up with a fatass bull bar, two white flood lights, two yellow flood lights, a tow hook system, an antenna  on the bull bar, and a white roof that I suspect to be not original. The vehicle would have been a perfect, except for the logo where the owner had made a huge and tragic mistake. He replaced the Nissan logo with a cheap plastic shit logo referring to the popular Chinese car website FBlife.com. linnk because I like the site, but I do not like changing old and honorable Nissan cars in this way.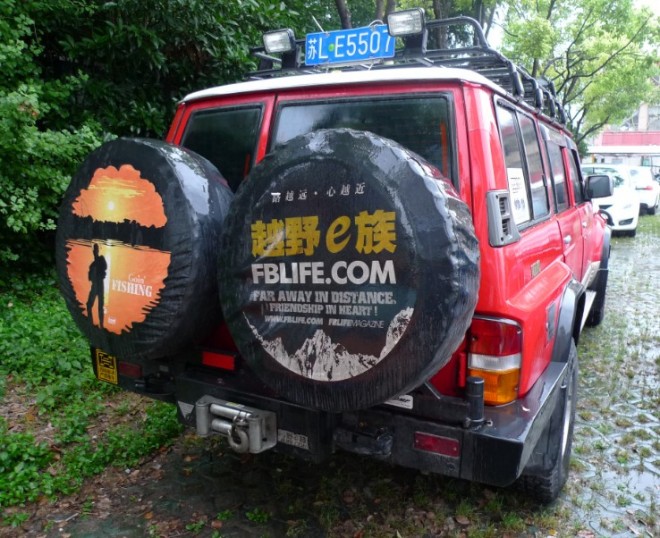 Note license plate on the roof. The fourth generation 'Y60′ Nissan Patrol was made from 1987 until 1997. It was never officially exported to China but some cars arrived via gray channels, usually bought by state-owned oil companies for exploration. These days most have ended up on the private market. Up until now we only met two examples: a perfect green car in nowhere land in Beijing, and a wine red beauty in Shanghai, and we also have the sorta messy and slightly questionable all-terrain variants.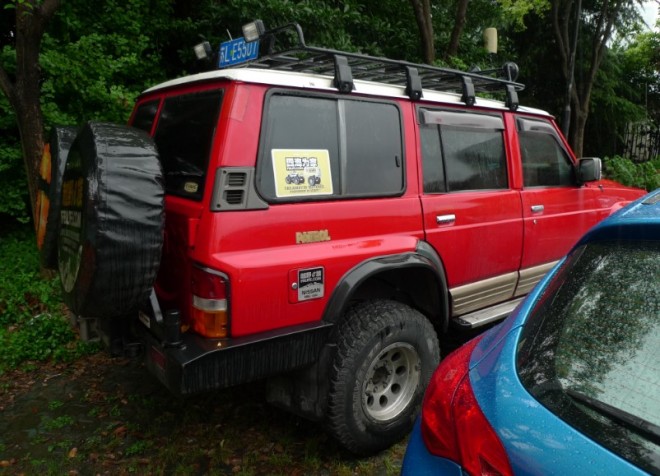 Rear bumpers appear to be modified. Fake air vents on the D-pillar period-typical. Wheels look rather small, actually indicating this beast has seen some real mountains, and conquered all, without any doubt.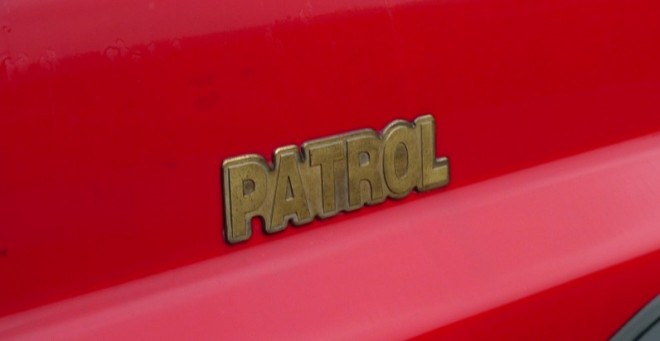 We love, the mighty Petrol, may this car discover many a way through nasty passes and empty deserts, and such.