A very happy Audi A5 Coupe, Spotted in China on the Beijing Tuning Street. The good Audi was wrapped in an eye blinding shiny blue wrap, and further arte'd up with black windows, an all-black grille, a matte gray front spoiler, extra shiny chrome around the windows, sporty five spoke matte gray alloys, and a black racing stripe.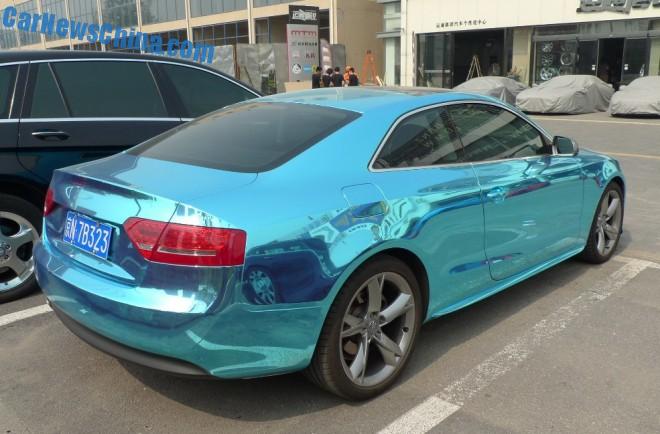 The wrap is of top quality and neatly covers the bumpers and the door handles, but the mirrors are in black for a match with the black windows for a maximum contrast with the shiny blue body. The rear is especially impressive, with that large sloping window in black bordering directly to the shiny blue, without any chrome in between. Perfect work.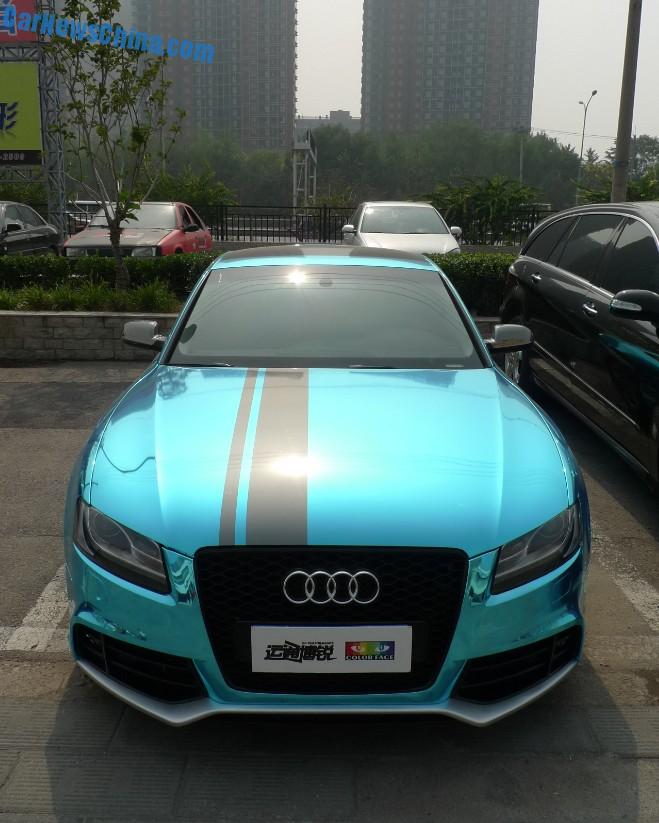 The air is not polluted. It is just the Audi taking out all the light. The Audi A5 Coupe is imported into China. Price starts at 525.000 yuan and ends at 1.09 million for the manic RS5. Time now our Famous China-Audi A5 Coupe Collection™, with most cars driving: abandoned, giant mufflers, matte orange, lowrider, golden grille, matte blue, pink, : matte black and black & white.