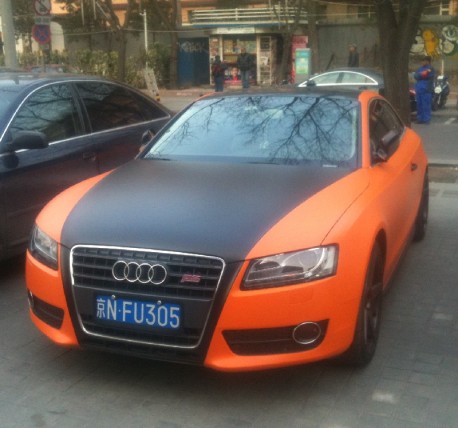 Here we have a very speedy Audi S5 Coupe in matte orange and matte black, seen in the Sanlitun beer district in Beijing, parked next to an old China-made Audi A6, which can be a cool car too. But almost nothing in the world is as cool as this Audi, wrapped to the max in double-matte and made even more pretty by racy 5-spoke alloys and black mirrors.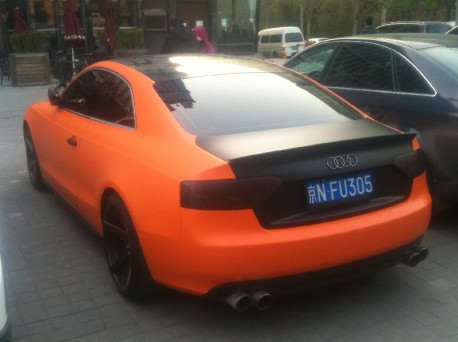 Black until the bumper. Orange neatly over the bumper. Rear lights covered with some sorta dark-red. Exhaust pipes sticking out a bit too far, as in after-market parts that just don't fit perfectly… Wing in carbon fiber style however, is very good.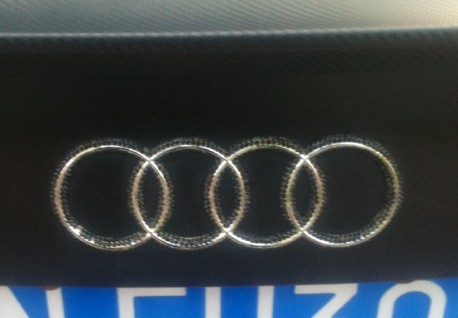 Because plain Audi rings are boring! The Audi A5 Coupe is imported into China and this expensive, price starts at 450.000 yuan and ends at 858.000 yuan. The mighty Audi RS5 costs a mighty 1.119 million yuan. The whole range is rather rare, and modified examples even more so, we have: lowrider, golden grille, matte blue, pink, : matte black and black & white.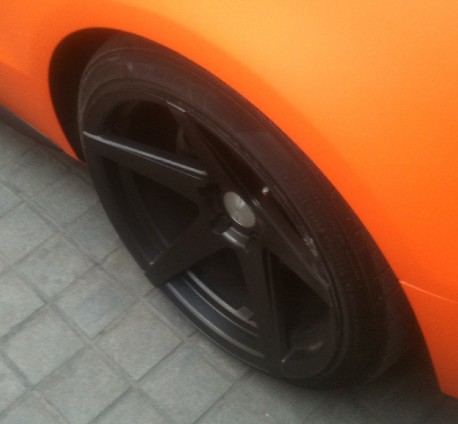 Alloys will kill peeing dogs.