The Zhongxing GX3 SUV debuted on the 2014 Guangzhou Auto Show. The GX3 is a concept previewing a possible more-luxurious variant of the Zhongxing C3 Urban Ark. The GX3 comes with trendy headlights, a new grille, a new bumper with LED lights, classy alloys, and an improved interior.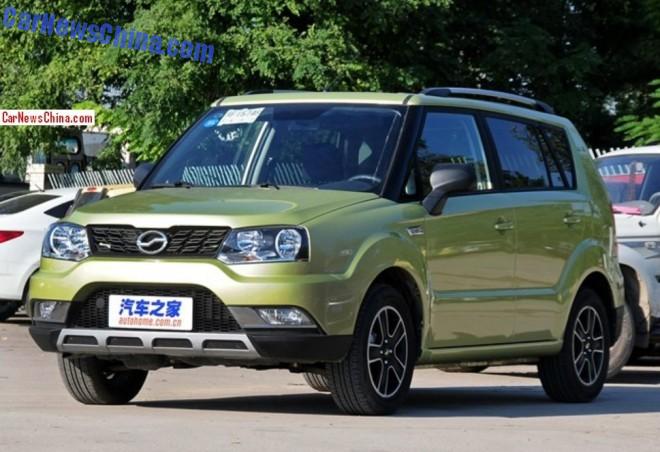 The C3 Urban Ark for comparison. Price starts at 57.800 yuan and ends at 58.800 yuan. Lone engine is a Mitsubishi-sourced 1.5 liter gasoline engine, good for 104hp and 141nm, mated to a 5-speed manual sending power to the front wheels. The C3 competes with fine vehicles such as the Great Wall Haval M4, the Jonway A380 and the Lifan X60. Zhongxing, also known as ZX Auto, is a well known maker of cheap SUV's and pickup trucks, and is today a full subsidiary of Guangzhou Auto.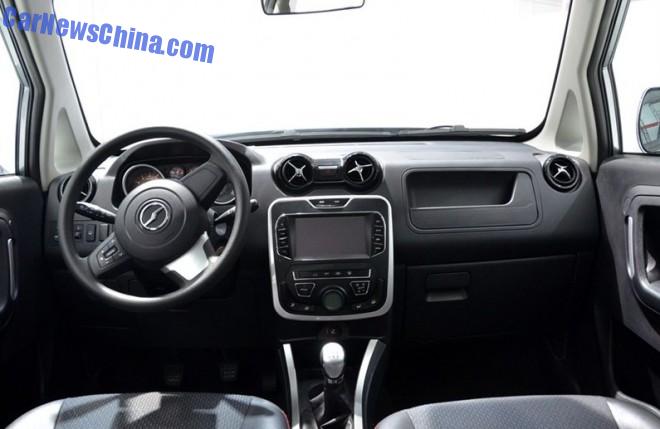 Dash with an LCD screen in the center console, sporty dials and round air vents. Materials seem slightly better than in the C3 Urban Ark but it all doesn't differ that much. Engine is the same 1.5 with the same power. It Zhongxing decides to build it the GX3 would cost about 60.000 yuan, just topping the most expensive C3.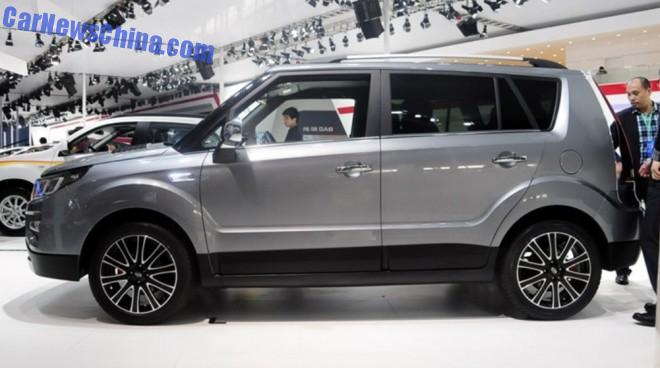 New alloys for a more expensive look. Doorhandles nicely chromed. Roof rack a bit flimsy.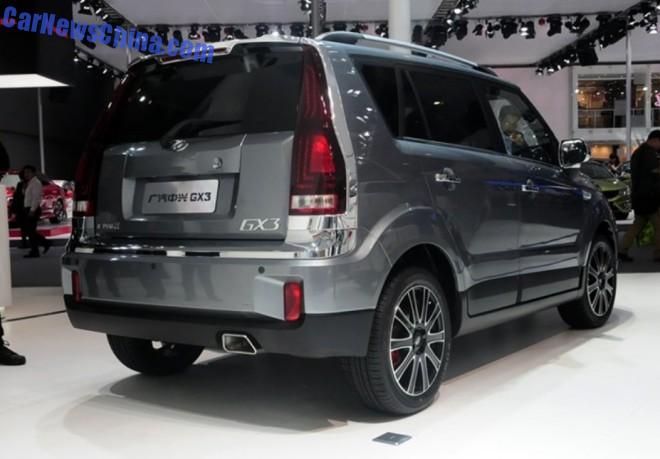 Some very odd fog lights there. They seem to be aimed at the sides, but are not. Another look: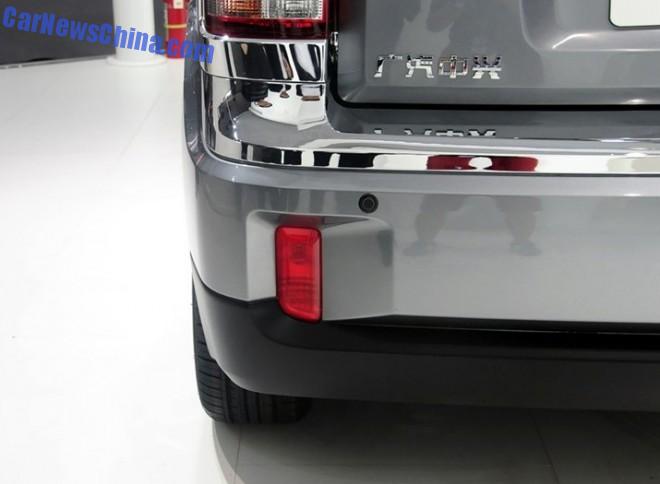 Note badge: GuangQi Zhongxing. GuangQi stands for Guangzhou Qiche, or Guangzhou Auto.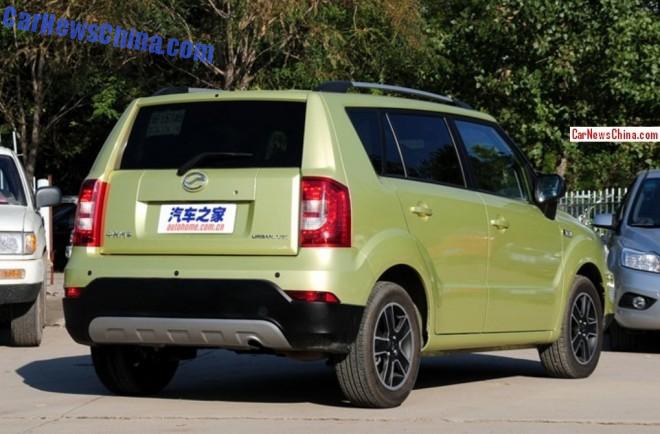 The C3 for comparison, with a Zhongxing Qiche badge on the left, and an Urban Ark badge on the right.