A wondrous white Shanghai SH7221 sedan, Spotted in China inside the main hall of the Dalian Classic Car Museum in the great city of Dalian in Liaoning Province.The good old Shanghai was in near-perfect shape, bar for one missing hub cap.
Red logo with characters 上海, Shanghai.
The Shanghai SH7221 was manufactured by Shanghai Auto Works, later renamed Shanghai Auto, and better known today as SAIC, the Shanghai Auto Industry Corporation. The SH7221 was the very last of the Shanghai SH sedan series. It was manufactured from 1987 until 1991. This particular car is a 1990 example.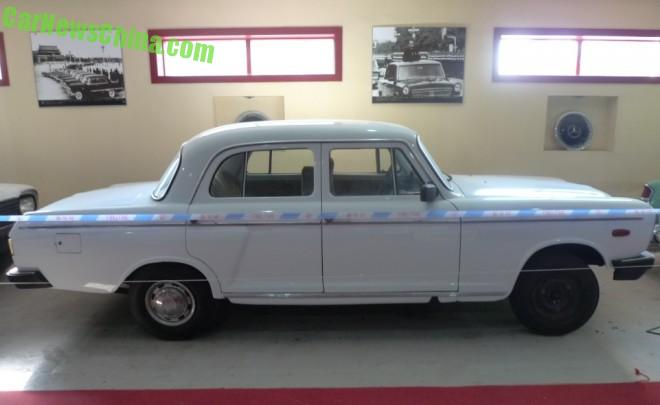 The SH7221 was basically a slightly more modern variant of the Shanghai SH760A/B, which continued to be manufactured alongside the SH7221 until 1991. The SH760A/B was the successor of the legendary Shanghai SH760.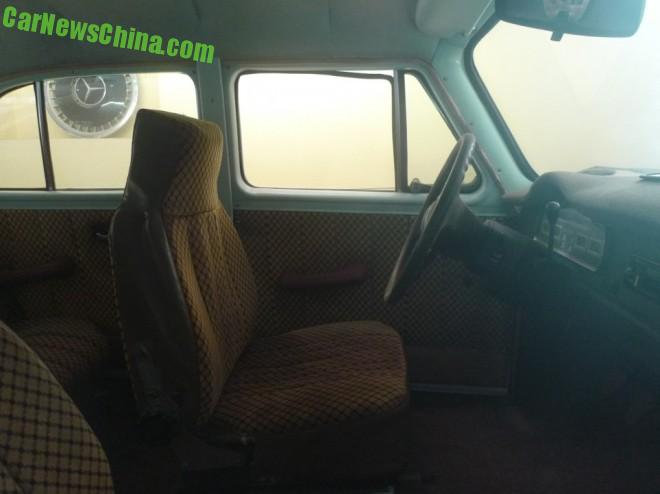 A beautifully original interior with typical China-1990's seat and door upholstery. The SH7221 was powered by a 90 horsepower version of the 2.2 liter 'Jinfeng 685′ inline 6-cylinder gasoline engine that powered the entire SH-series since production began in 1964.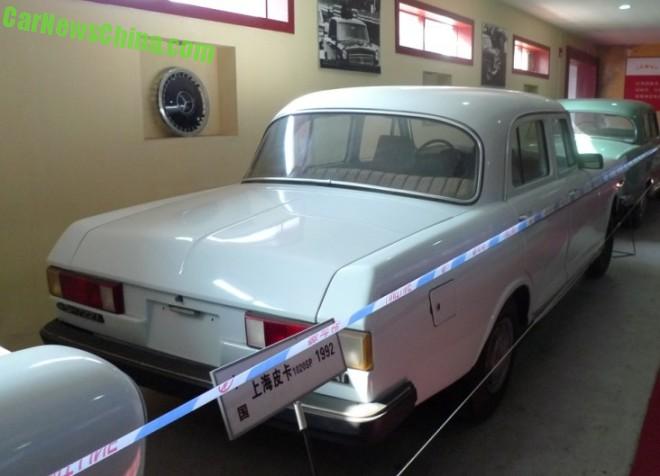 An endless rear deck with subtle tail fins! Thick chrome strip around the rear window.
To save money the SH7221 was fitted with bumpers, wheels, and rear lights from the first generation Volkswagen Santana, which was at the time manufactured by Shanghai-Volkswagen, a joint venture between Shanghai Auto and Volkswagen A.G.
Much more Shanghai from Dalian on the way!