We start the Monday morning with new Spy Shots and a new name: the vehicle presently known as the Geely Emgrand NL-3 will be called Geely Boyue when it hits the market in early 2016. The 'bo' (博) in Boyue (博越) is the same bo as in Borui (博瑞), as in Geely Borui. Does that mean Geely intends to launch a new 'Bo' range..? Not impossible, this being Geely from Zhejiang.
The latest shots reveal the vehicle is almost ready to roll. Public debut is expected for the Guangzhou Auto Show in December. Fancy grille the new face of Geely. Large headlights and thick chrome bars in the bumper. Sturdy and usable roof rack.
The Boyue will be available with three engines: a 1.8, a 1.8 turbo, and the aging 2.4 that somehow keeps popping up in every new Geely again.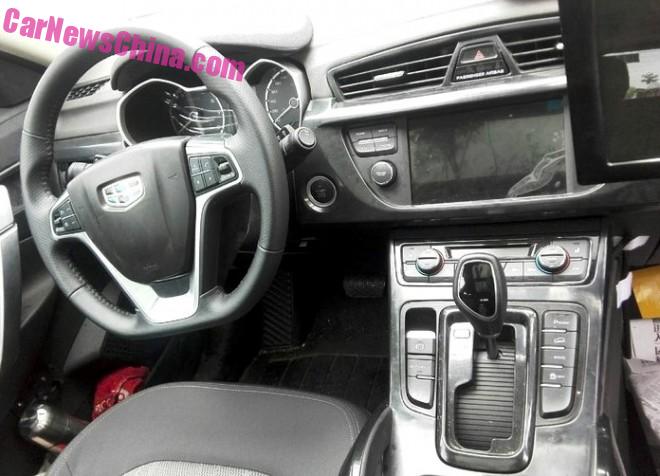 The interior was officially unveiled last month. Dashboard design is very similar to the upcoming Geely Emgrand S7 (Cross) and the Geely Emgrand nameless sedan. It comes with a mid-sized screen, a flat-bottomed steering wheel, a rather large gear lever platform, and again that odd 'passenger airbag' warning light under the alarm button, located between the central air vents on top of the center console.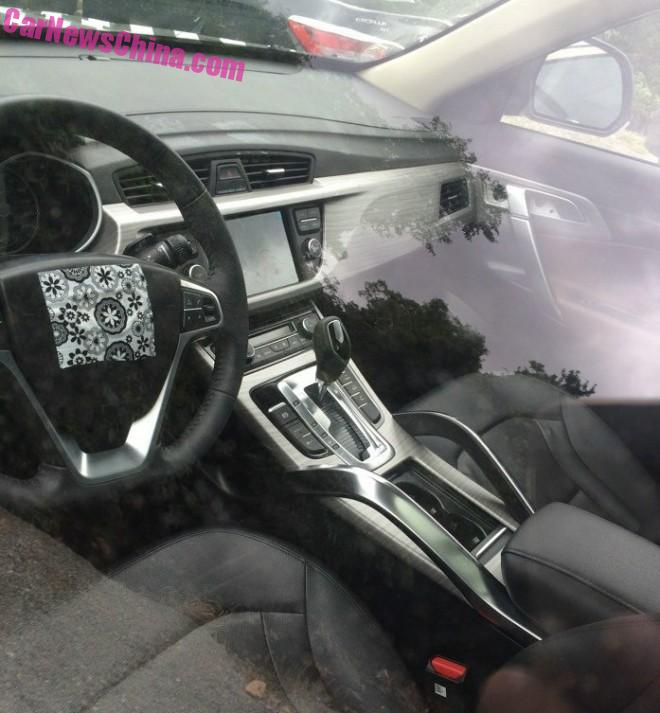 The center tunnel appears to be floating where it connects to the center console, resulting in a big black hole underneath. Handy for the iPhone! Handlebars behind the gear lever bridge-like as well, daring too, almost artful, and blocking the way to the cup holders.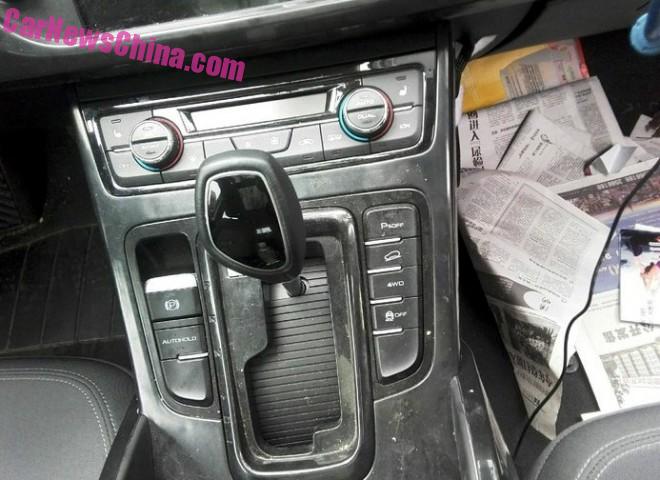 Electronic parking brake. Autohold. And on the right a 4WD button, indicating this particular car is a top spec variant with four-wheel drive. The low-end cars will be front-wheel drive.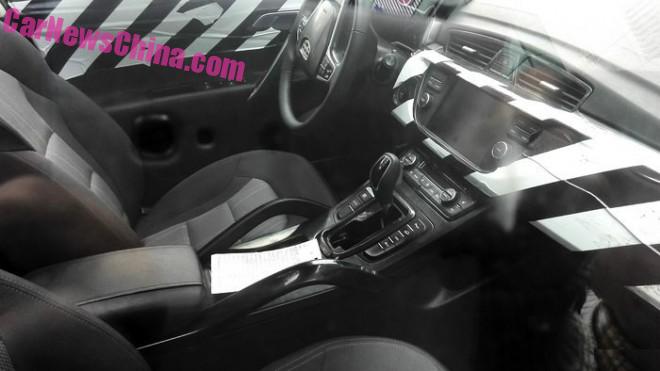 Another look at the hole.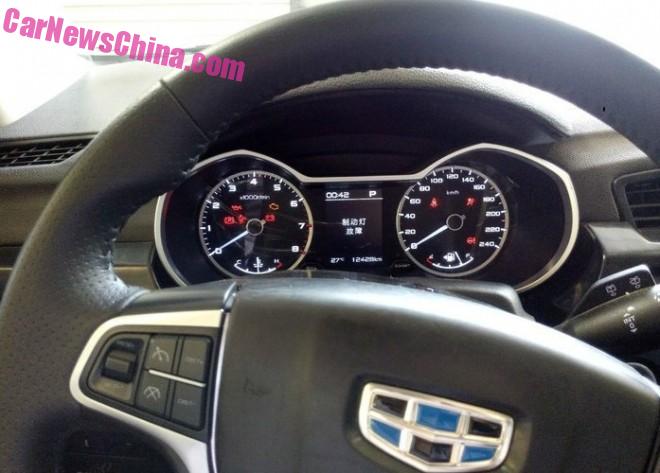 Revs to 6500. Small display between the dials.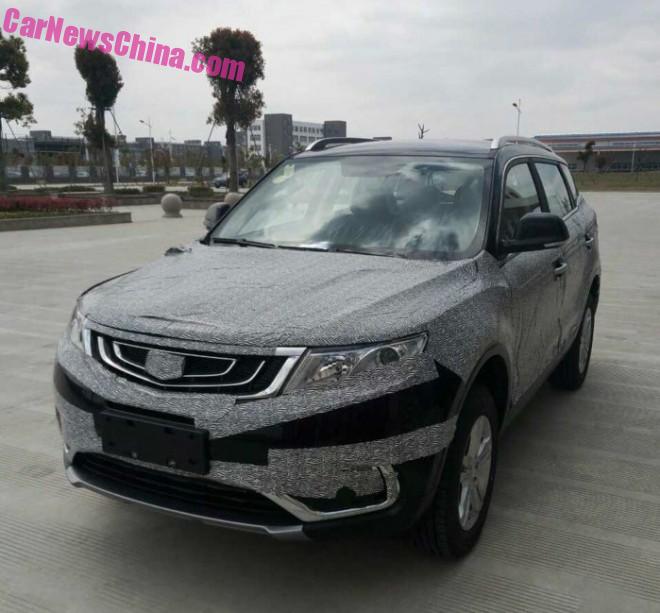 Grille and roof rails in chrome. Skid pad in gray. Alloys look a tad too small and a tad too cheap.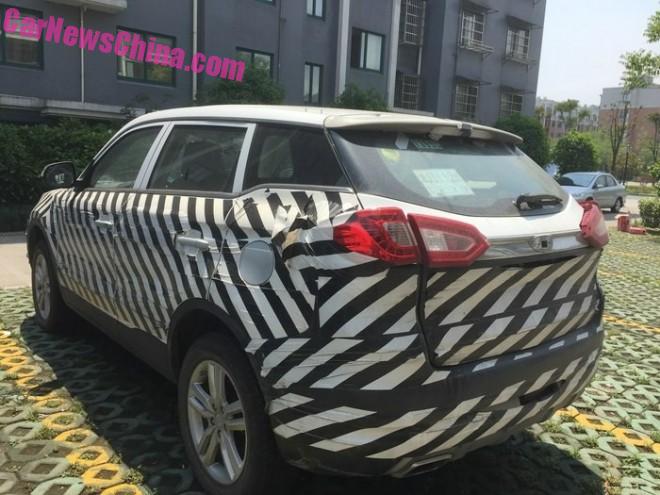 The rear light units look 'broken' on all the spy shots we see. Probably a problem during development. Small spoiler above the window. Square shaped pipes low in the bumper.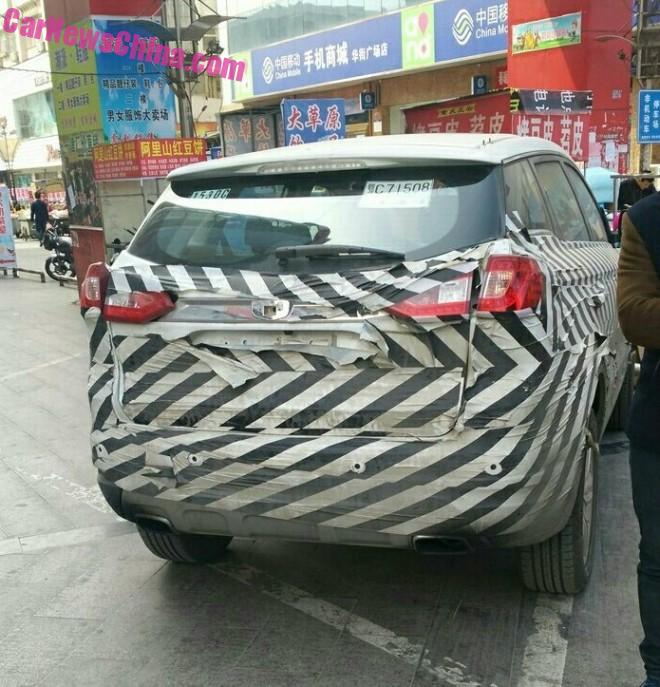 Another test car. Note lights.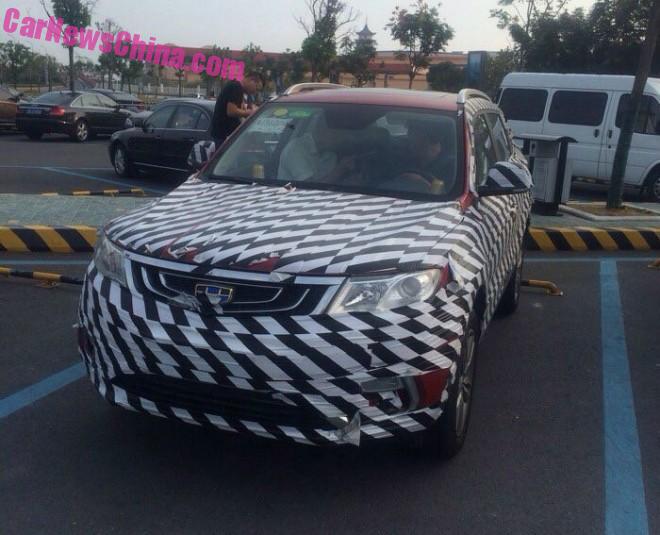 And we end with a red one.