A dusty red JAC iEV5, Spotted in China in the Dongba area in the far eastern suburbs of Beijing, featuring an impressive grille with a lot of shine and a blue JAC logo (blue = green). The JAC iEV5 is a new electric car for China.
It debuted in 2014 and sales started in early 2015, initially only in JAC's home province Anhui. The rest of the country followed slowly and the iEV5 finally arrived in the capital in September, but they are still a very rare sight on the road.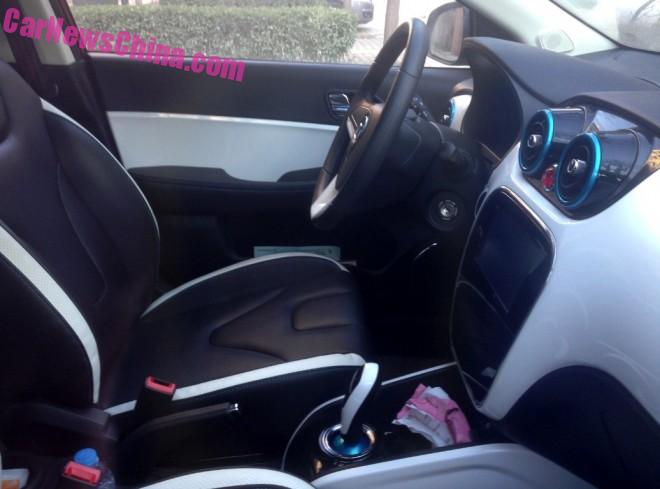 Trendy interior with a white dash, white black leather seats, a white black steering wheel, white black doors, a white black center stack and tunnel, a touch screen, a white black drive selector, a blue drive selector ball, and blue rings on the air vents (blue = green).
The iEV5 is powered by an electric motor with an 0utput of 68hp and 215nm, mated to a 70aH lithium-ion battery. Range 250 kilometer and top speed is 120 kilometers per hour. Charging takes eight hours on 220V or 2.5 hours for 80% battery on a fast charger. Size: 4310/1710/1500, wheelbase is 2490.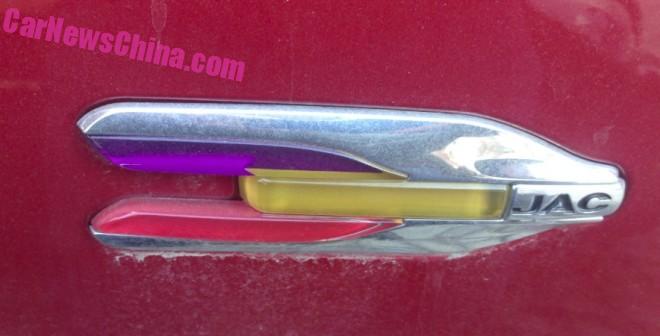 The colorful badge on the front fender.
Price for all this pretty differs per city, depending on subsidies. Without any the price of a brand new iEV5 is a steep 152.800 yuan or 23.865 USD. In Beijing price goes down by a massive 90.000 yuan in state level and city level subsidies, leaving a dealer price of only 62.800 yuan or 9808 USD. With this kind of price levels, and with the usual free fast-charger for at home, and with the easier-to-get license plates, people are slowly but certainly warming up to electric cars. The market, is getting hot…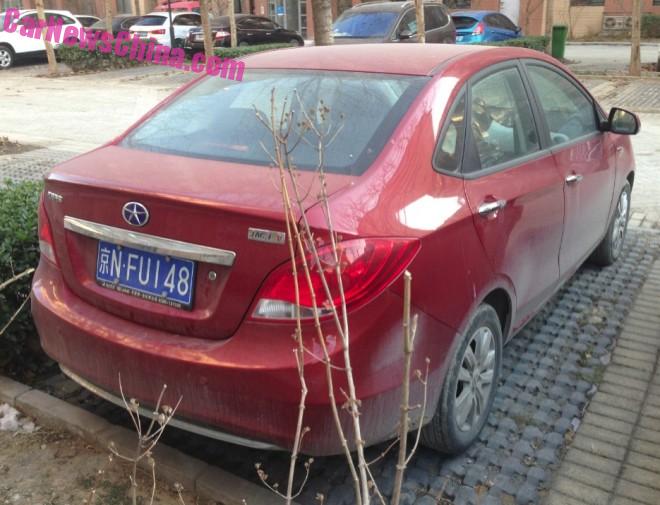 The iEV5 is otherwise a neat sub-compact sedan. Nothing special but nothing bad, bar for the tiny tiny wheels.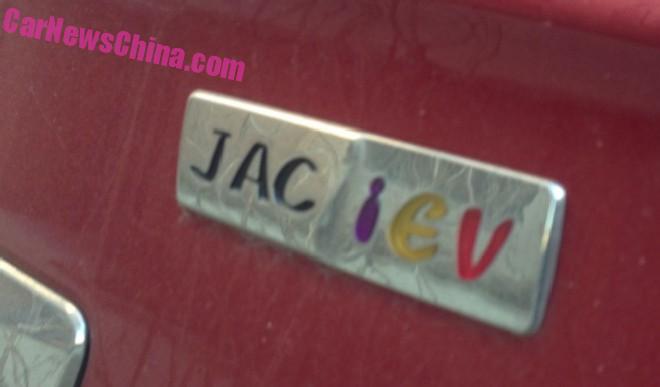 Another colorful badge.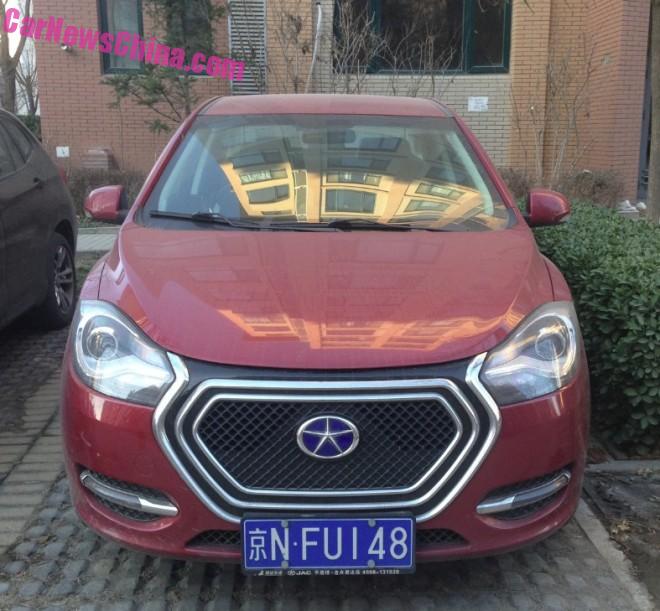 That grille alone is probably worth some subsidy.