This is the JAC iEV5, a new electric car for China, seen here on a high tech exhibition in Shenzhen in Guangdong Province. The JAC iEV5 debuted in April on the Beijing Auto Show and will finally launch on the Chinese electric vehicle market in early 2015.
A very well-executed interior, looking clean and high-tech enough. Beige panels on black base.  Large LCD screen in the center console. Blue detailing on vents and gear selector. Blue = Green.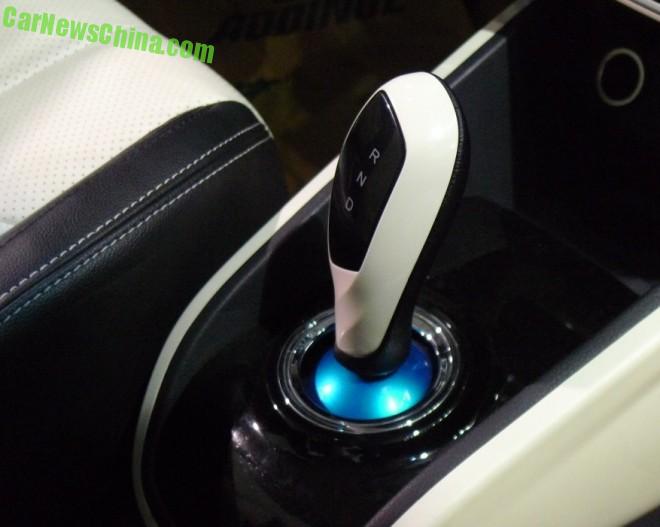 Trendy trendy, BMW-like stick on a blue ball in a chromed ring surrounded by a black panel bordered by beige.
The iEV5 is powered by an electric motor with an 0utput is 67hp and 215nm, mated to a 70aH lithium-ion battery. Range is now claimed at 250 kilometer, a plus of 50 compared to the claim on the Beijing Auto Show. Top speed is 120 kilometers per hour. Charging takes eight hours on 220V or 2.5 hours for 80% battery on a fast charger. Size: 4310/1710/1500, wheelbase is 2490.
Price for all this pretty blue: 110.000 yuan ($17.700) after green-car subsidies by central and local governments. The total subsidy on the iEV is 90.000 yuan ($14.500). The subsidy amounts to almost 50% of the purchase price, showing once more how serious China is about promoting electric cars.
There is however a catch; initially the iEV5 will only be available in Anhui, JAC's home province. Other provinces will be added later in 2015, but no exact timetable has been given. The Chinese electric car market is still hindered by an outdated legal framework that demands automakers to apply for a sales-license province-by-province, instead of applying for one license country-wide. The application process takes a lot of time and effort, so many automakers opt to go only for their home- and neighboring  provinces. The central government is aware of the problem and has vowed to change the law, but when that will happen is yet unsure.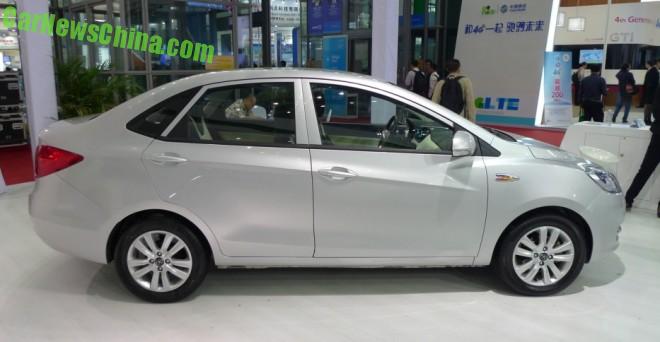 The JAC iEV5 will be positioned above the JAC iEV4 that was launched in April.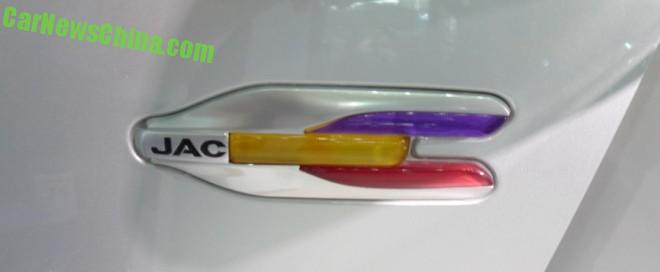 Purple, yellow, and red. No blue or green here.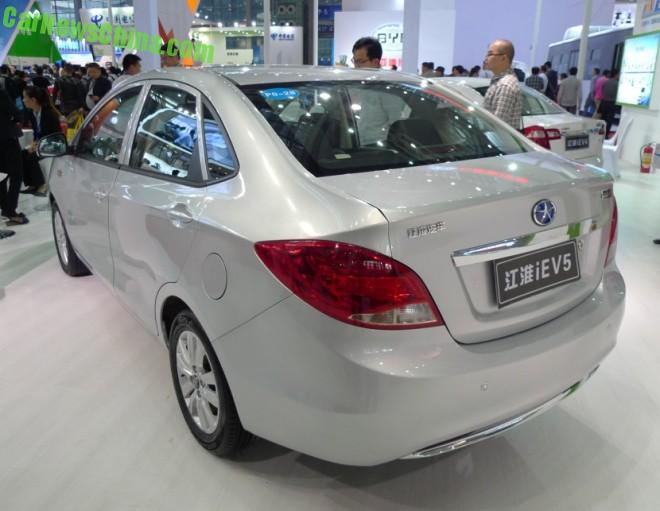 The rear seems rather heavy on the eye, but overall a fine looking machine with that…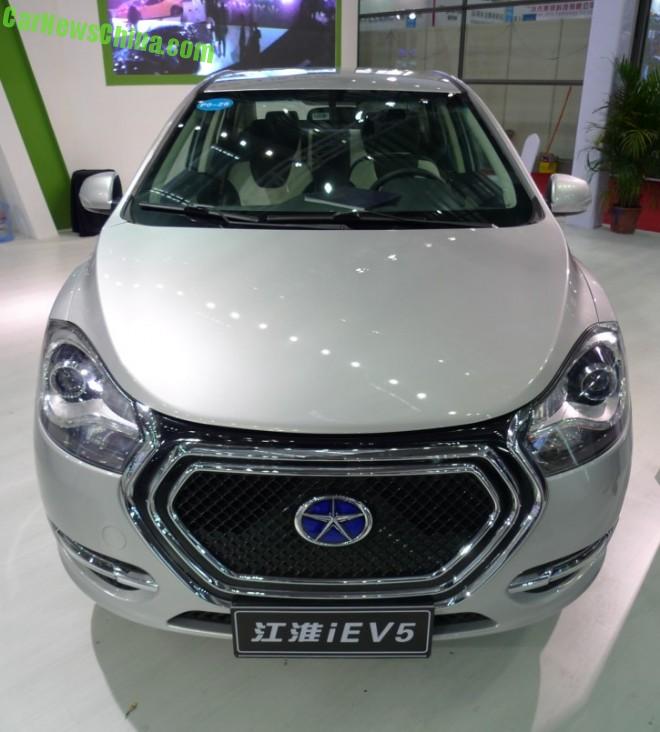 … hugely impressive front.