An extremely rare Nissan R32 Skyline GT-R V-spec II, Spotted in China on the Beijing Tuning Street, one of the most special vehicles I have ever found in the capital. The V-spec II was the last version of the third generation 'R32' Nissan Skyline GT-R. The R32 was manufactured from 1989 until 1994, and it was only in this very last year that the V-spec II arrived.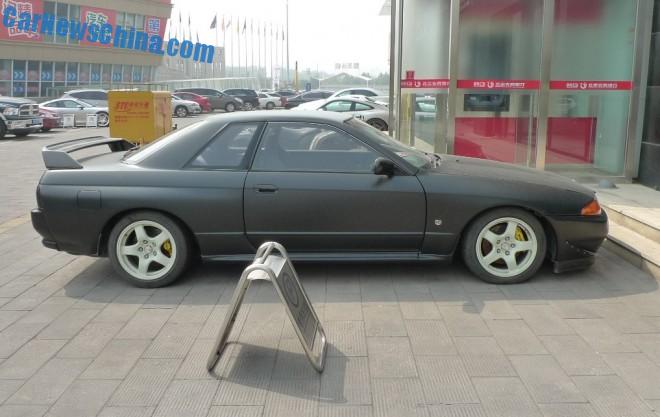 The V-spec I and II were limited editions developed to celebrate the success of the Skyline GT-R in the Group N and Group A racing series, where the super speedy Nissan's won every trophy available. V-Spec stands for Victory Specification. The V-Spec 1 arrived in 1993 and was a race car for the street.
ABS, air conditioning, sound system, rear wiper, and trunk carpet were all removed to save weight. Nissan fitted Brembo brakes and the most advances version of its high tech ATTESA E-TS 4WD system. The 1994 V-Spec II was basically the same car, only upgraded with wider tires and some smaller changes to the aerodynamics.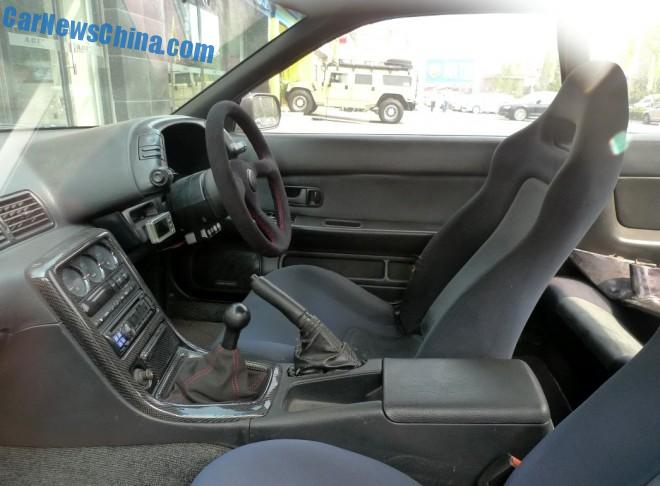 Steering wheel on the right. This is a Japanese-spec car and completely illegal, but as long as you stay outside the Fifth Ring Road nobody will really care. Racing seats are period but I am not sure about the steering wheel. The R32 Skyline GT-R was powered by a 2.6 liter twin-turbocharged six-in-line engine, a marvel of engineering, good for a 276hp and 361nm in standard form.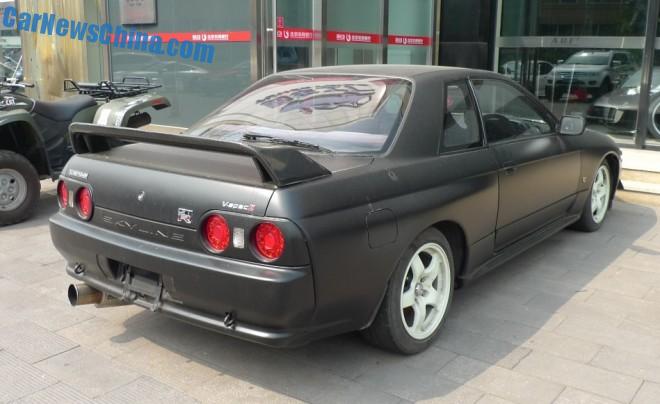 This beautiful Beijing car was in near-perfect shape. Matte black wrap loox surprisingly good on the Skyline but I still would prefer an original 1990's color. Fatass exhaust pipe obviously after market. Slick-like tires are not original either but the white five-spoke alloys seem period examples.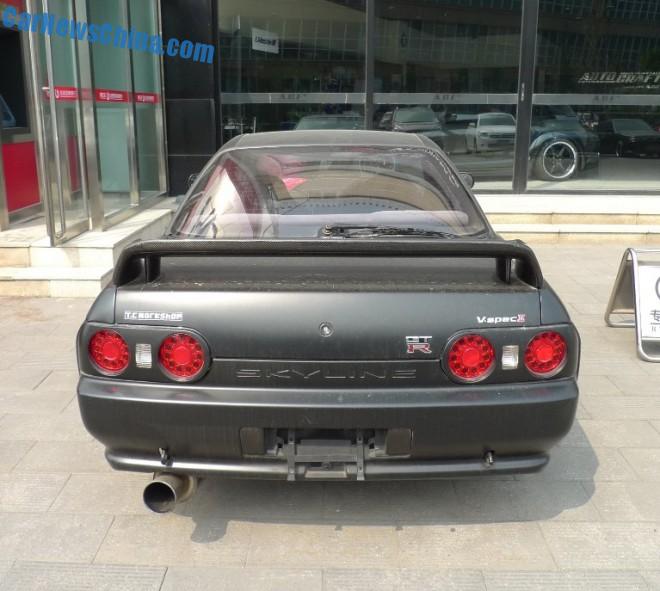 I found the Skyline at a shop that specialized in hardcore Japanese metal. Their core business is selling parts of the mad Japanese tuner ACE but they also maintain and rebuild complete cars. Earlier on I met a souped up Mazda RX8 at the same place. And there is much more to come!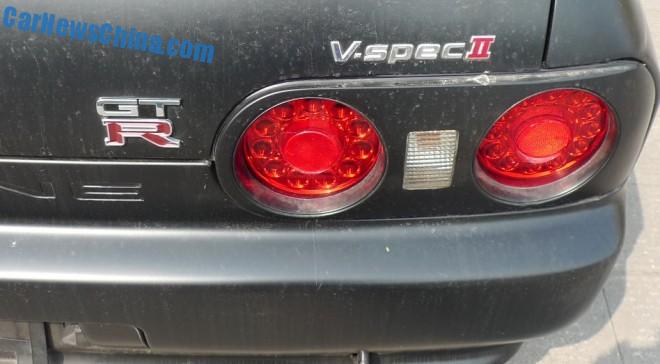 The V-spec II. Only 1303 units were produced, and one ended up in China.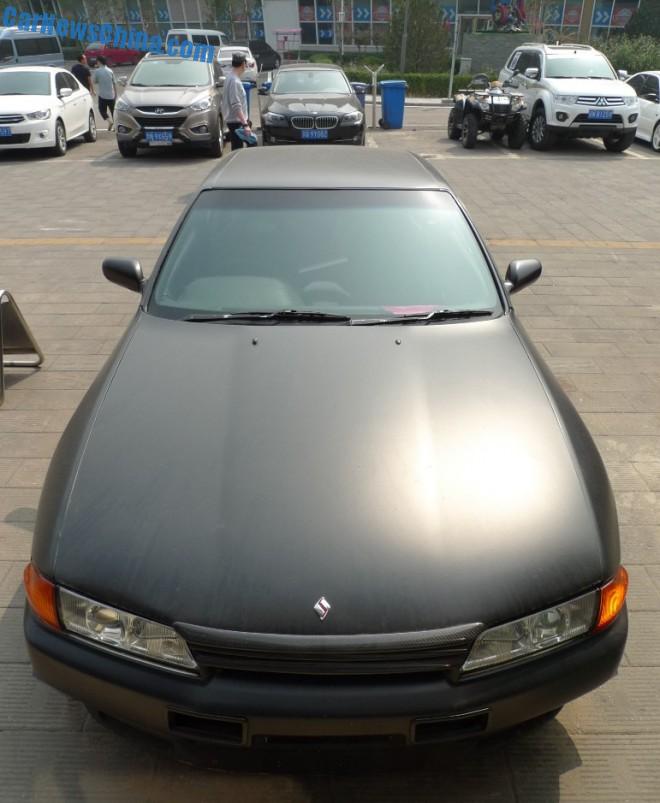 Stealth for Speed!