A beautiful blue Mazda RX-7 super-Japanese car, Spotted in China in the Beijing Tuning Street. The vehicle was dirty but otherwise in perfect shape, standing on extra large low-profile tires with racy matte gray 10-spoke alloys and shiny rims.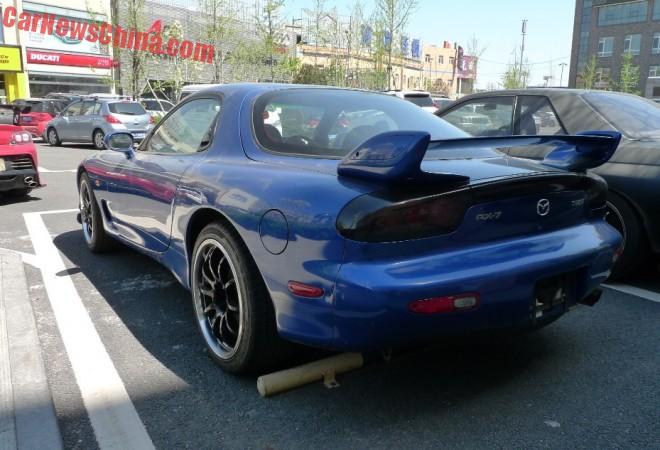 The third generation 'FD' Maza RX-7 was manufactured from 1991 until 2002. This particular car in Beijing is a rare 'Series 8' example, the final series made from 1999 until 2002. The Series 8 was only available in Japan…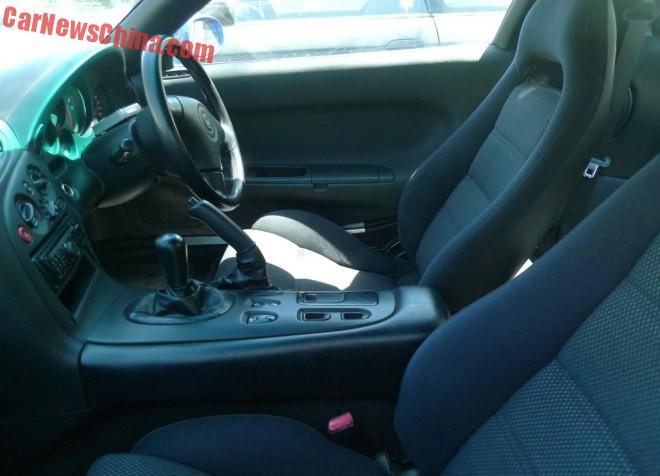 … and it is indeed a right-hand-drive car. The Mazda RX-7 was never officially exported to China so they are extremely rare. There are three known examples in Beijing; two that have been extensively modified for drift contests and this lone blue unmolested car. As it happened I recently met the other two on a local auto show here in town, more soon later in a separate post.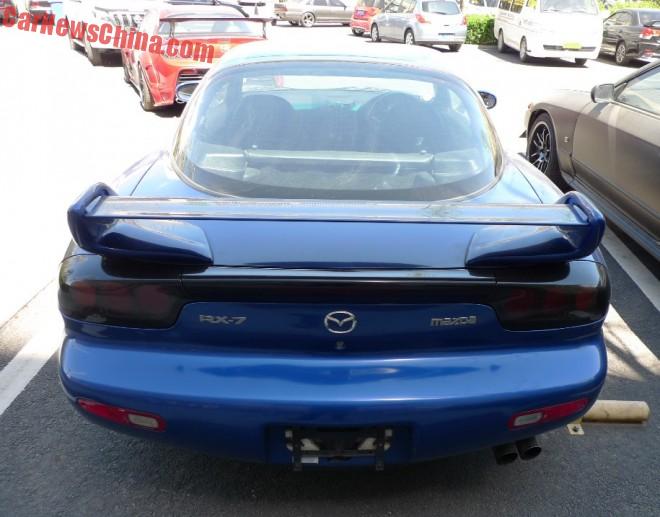 See that red monster in the background? That's a scary RX-8.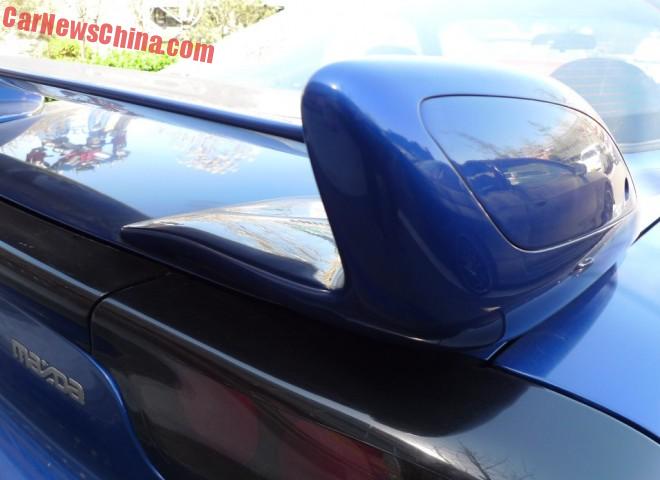 Brilliantly sculpted rear wing.
The Mazda RX-7 was powered by a somewhat bizarre twin-turbocharged 1.3 liter rotary engine. Initially output was 255hp but on the Series 8 the engine pooped out 280hp and 314nm. Transmission was a five-speed manual, like on this car, or a four-speed automatic.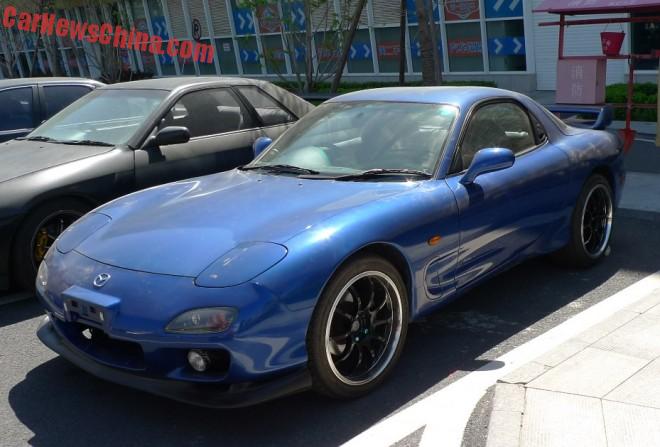 Because of the small engine and other weight saving measures the RX-7 weighted only 1250 kilo, making it fast and nimble, and famous for its handling and balance.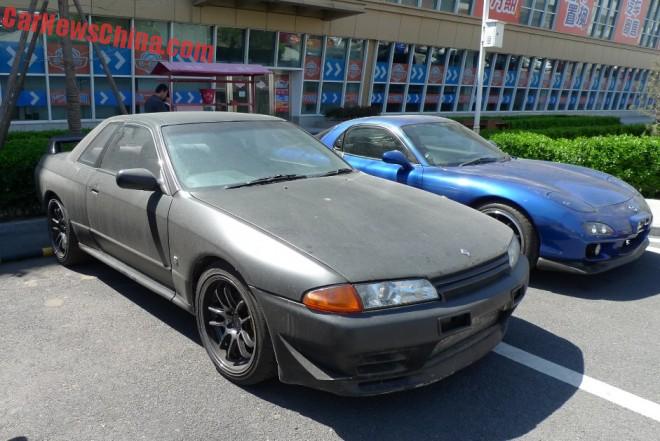 The RX-7 with a matte black Nissan R32 Skyline GT-R V-spec II…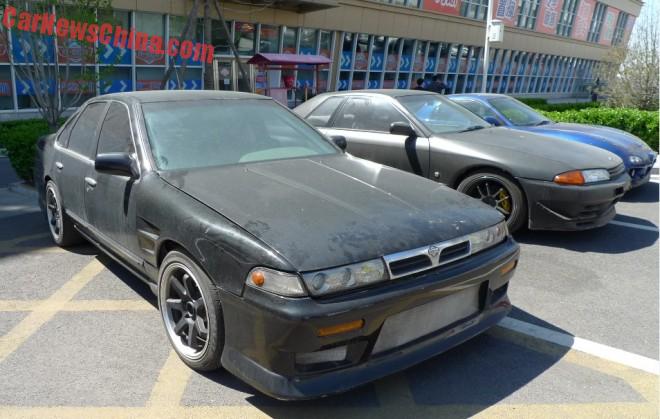 … and with a modified Nissan Laurel Altima 2.4 GTS-R (clean one here).