The best Spy Shots so far of the new Jinbei MS3 SUV for China, a reasonable-perfect clone of the Acura MDX. Four vehicles were seen on a dealer event, oddly with tape over the badge. The Jinbei MS3 will debut on the Beijing Auto Show in April and launch on the Chinese car market in H2.
The Acura MDX. Jinbei nicked the overall proportions and designm the headlights, the grille, the line over the doors, the door handles, the roof rails, and the shape and position of the fuel cap.
Jinbei Automotive is a subsidiary of Brilliance Automotive. The new SUV, code named MS3, will hit the Chinese market in the second half of the year. Price will start around 100.000 yuan and end around 140.000 yuan. Power will come from 1.5 turbo and 1.8 four-cylinder petrol engines.
Price for the Acura MDX starts at 739.000 yuan and ends at 795.000 yuan. Lone engine is a 3.5 V6 with 293hp.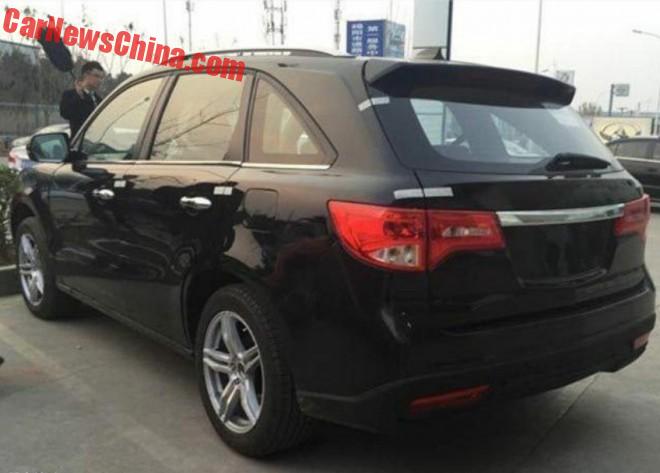 Window line, rear window, window-wing, rear door, and bumper; they are all cloned. The rear lights and the chrome strip between them are the same as on the MSX too, but Jinbei made them a bit bigger. Guess they liked it better that way. Wheels are awfully small and narrow.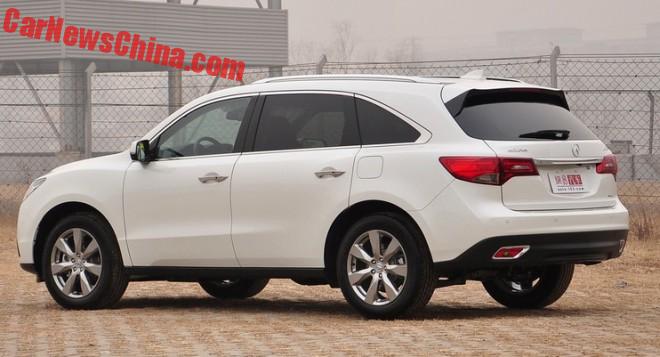 The MDX.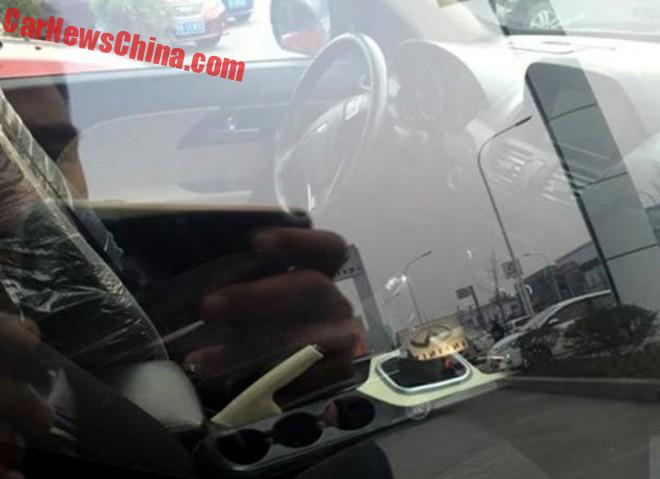 Interior does not seem to be cloned, compare with MDX. Did Jinbei run out of clone inspiration, and did they thus decide to design their own interior? Madness! And even crazier, it has three cup holders! Never seen that one before. How original. Handbrake looks flimsy, manual gearbox, and a mid-sized screen under an ugly pod on top of the center console.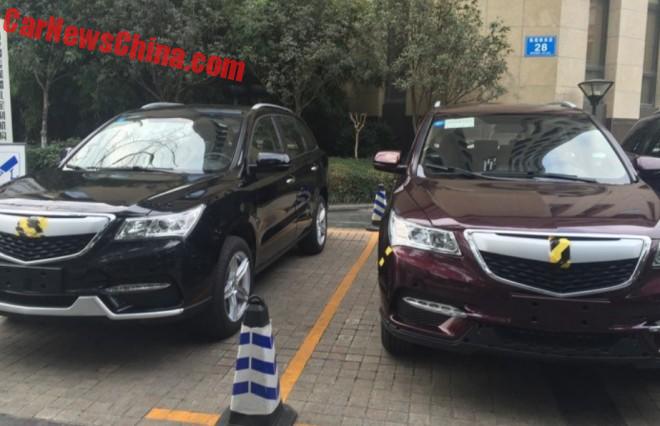 Red car without chrome in the lower bumper.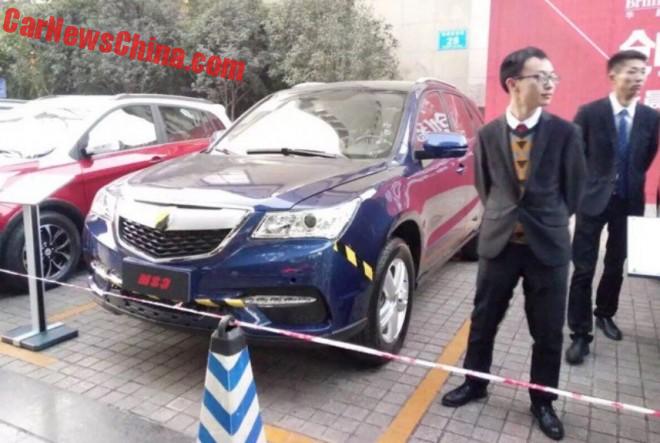 Typical Chinese car salesmen. "Want to buy an Acura..?"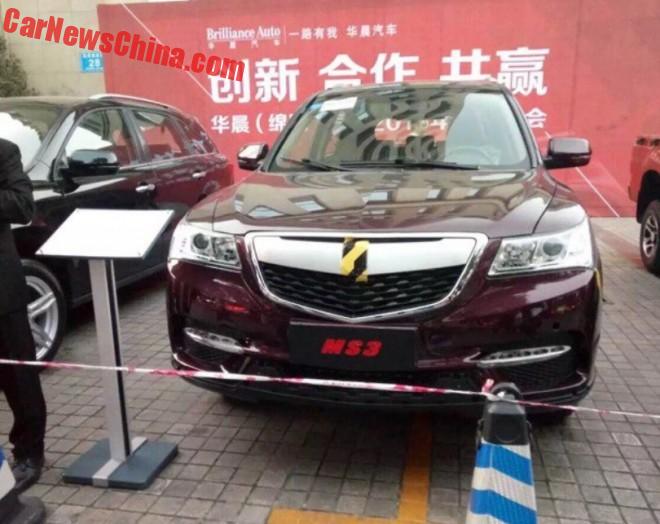 Hiding the badge with a Brilliance Auto backdrop and with the MS3 name on the plate. Wuzzy. Wuzzy car and wuzzy brand.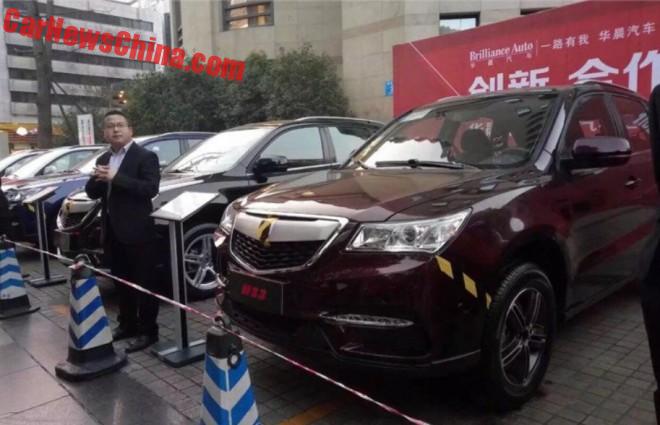 Alloys are kinda cool.