Beijing Auto has released drawings of a new electric supercar concept that will debut on the Beijing Auto Show next month. The yet nameless vehicle will have a range of 300 kilometer and will go from 0 to 100 in only 3 seconds. It looks absolutely sharp and very racy.
The electric supercar has been designed and developed by BAIC BJEV R&D Center Barcelona, a joint venture between the Beijing Auto Industrial Corporation (BAIC) and Campos Racing of Spain.
BAIC is the parent company of Beijing Auto. BJEV is the company responsible for the development of electric vehicles within the BAIC empire. Campos Racing is a well-established racing firm, founded in 1997 and currently active in Formula E, GP2, GP3, EuroFormula Open, and WTCC.
The supercar will be a fully functional and drivable vehicle. It will be based on a NextEV Team China Racing Formula E racecar.  managed by Campos Racing.
NextEV Team China Racing (web) is a team with close connections to China. It was founded by the Chinese Ministry of Sports when Formula E was still a country-against-country cup, then called 'A1 GP'. It is currently led by Steven Lu and managed by Campos Racing. Their current car, the 'Spark-NextEV TCR FormulaE 001' has been designed by Campos Racing.
The FormulaE series is tightly regulated. Max output of the electric motor is 270hp. The cars can go from 0-100 in 3 seconds, same as claimed for the Beijing Auto supercar, and have a top speed of 225 kilometer per hour.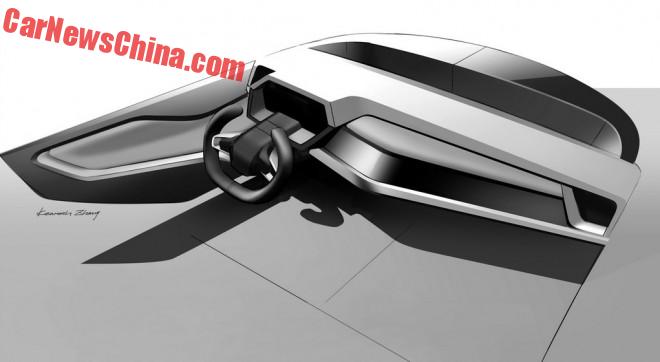 Sketch of the interior with a racecar steering wheel.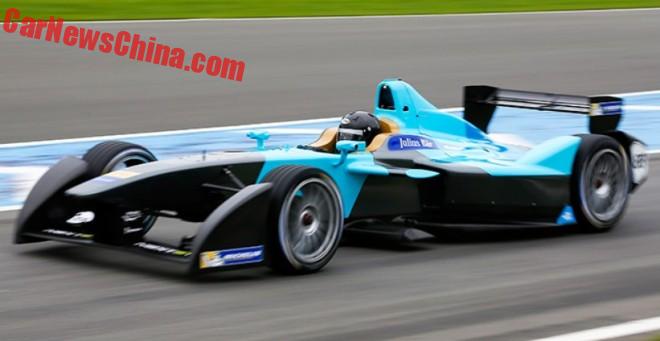 The NextEV FormulaE race car.
All in all a very interesting project, even more so because it will be based on an existing platform. It won't be road legal but who knows, maybe Beijing Auto can sell some as track-only cars, which would surely give their electric car program a giant attention and marketing boost.
The Beijing Auto concept is the latest in a string of new Chinese electric cars and electric supercars or proposals therefore, including the ZhiChe Auto SUV's, TechRules GT96, Windbooster Titan, Qiantu K50, the Thunder Power, and the controversial Youxia One. Will even one of them really hit the road..? We sure hope they will.