Better late than never, an Alfa Romeo 166 in Shanghai.
Hello everyone! Haven't posted in a while, but today I have something VERY special for you all. But first, I want to take you back to almost exactly three years ago, when this car appeared on this site: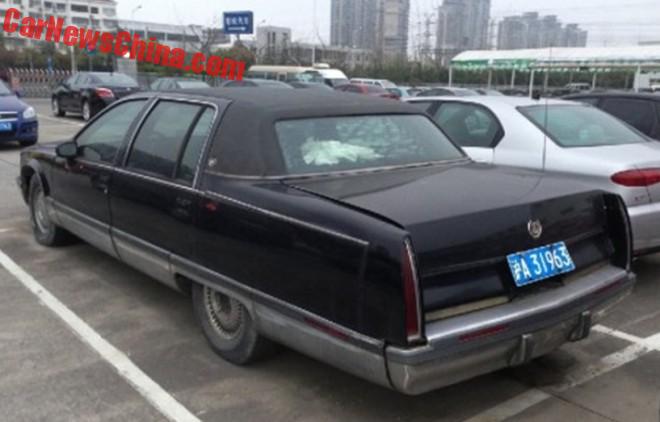 Today I will not be talking about this Cadillac again, oh no no no, we are giving the people what the people want, ALFA ROMEO! Literally, you all asked for it: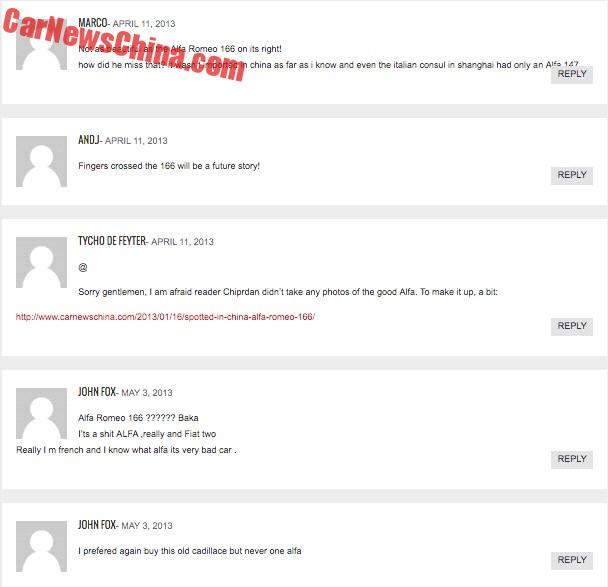 So here, Mr. ANDJ, if that is your real name, is what you wanted back in 2013, the 166 to be a future story. Sorry for it taking so long, please forgive us ;(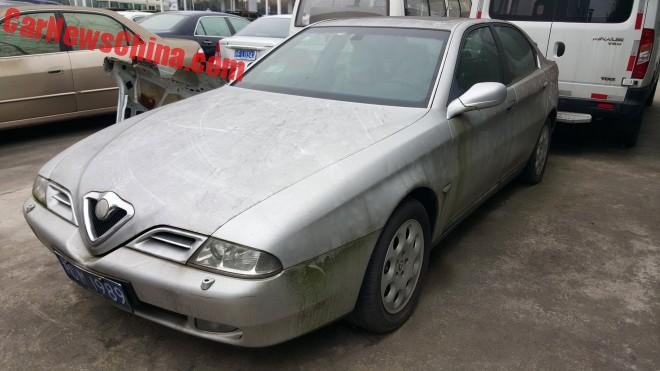 And there it is, in all it's glory, what's left of it. My guess would be that they tried to sell it three years ago along with the Caddy, which I am guessing did sell, Fleetwoods sell like hotcakes in China nowadays. Sadly, it seems no one wanted the Alfa so it was moved into a corner of the very same car market where it was three years ago and has since been left to rot.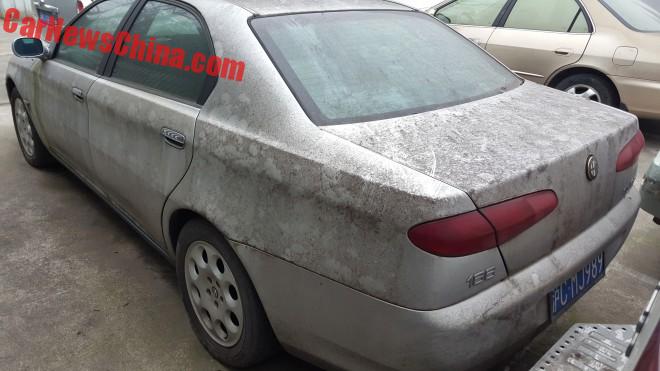 Thick black dust on her behind.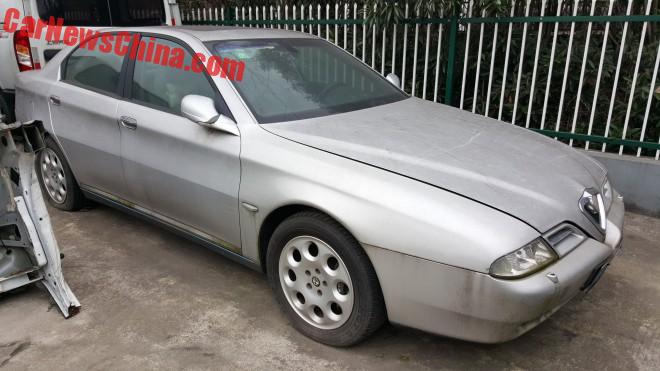 The 166 was manufactured for almost ten years from 1998 to 2007 and never sold officially in China, therefore this one was likely imported by a foreign company or possibly for diplomatic purposes. The license plate on this Alfa (沪C) is typical of those at second hand car markets in Shanghai, especially on older cars like this. This is because they are virtually free and very easy to get.
However, these license plates suck because you cannot drive within the Outer (third) Ring Road. Shanghai isn't as lame as Beijing, we have the Inner, Middle and Outer Ring Road. We also have the G1501, which is like a super huge ring road bigger than the Outer Ring Road. Beijing is annoying, the second ring road is technically the first but they say that a canal is the First Ring Road. Same with Suzhou. Irritating. Anyway…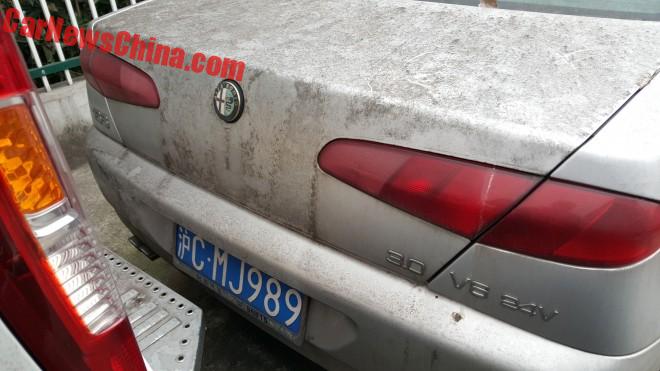 This particular 166 had the 3 liter V6 24 valve, one engine below the largest displacement engine offered, the 3.2-liter V6. The 3 liter was good for 226hp and 275nm. Happily, we have seen some other 166's in China that were in much better shape and in different colours!
You may or may not know this already, but Guangzhou Auto bought the intellectual property rights to the 166 and have since made their own cars based on that very same platform using the 2 liter 'Twin Spark' 4 cylinder engine, including a police version!