The best Spy Shots so far of the Beijing Auto BJ20 SUV for China. The BJ20 will debut on the Beijing Auto Show next week and launch on the Chinese car market in the second half of the year. It features a daring design with a double-headlight ensemble and a tiny shiny grille.
The BJ20 is based on the same platform as the Senova X65. It has the same wheelbase X65 but it is shorter due to the shorter front and rear overhang. Compared:
BJ20: 4451/1845/1710, wheelbase is 2670.
X65: 4654/1816/1680, wheelbase is 2670.
The BJ20 will be powered by a Mitsubishi-sourced '4A91T' 1.5 turbo with 147hp and 210nm, which seems barely enough for such a big car. Lone transmission will be a Getrag six-speed manual sending horses to the front wheels only.
The BJ20 is manufactured by BAW, Beijing Auto Works, a subsidiary of BAIC, the mighty Beijing Auto Industry Corporation. BAW also makes the BJ40 and BJ80 SUV's, among many others.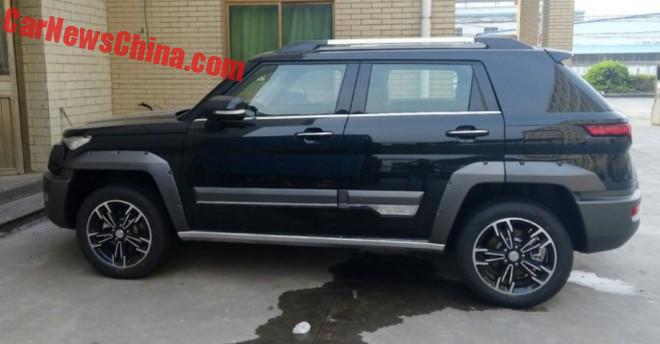 Design is daring, especially for BAW. Lot of straight line mixing with rounded edges and edgy front and rear lights. C-D pillar is entirely closed which will make for a very poor rear-view. The roof rails are great, large and usable, and there is a helpful spoiler on top of the rear window to keep those 147 horses down on the ground.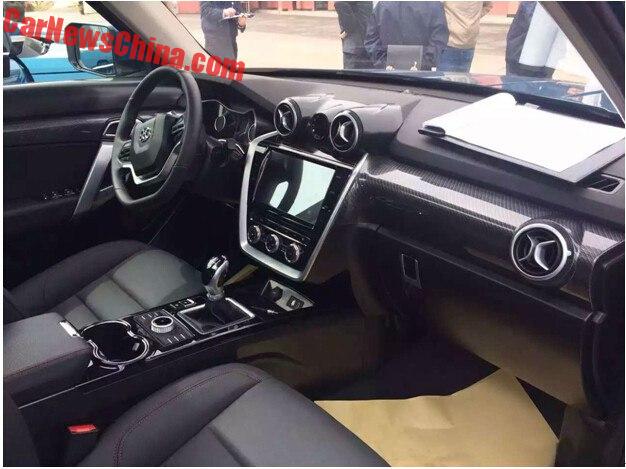 Air vents with the Beijing Auto logo, plastic-carbon fiber trim, an ovalshaped steering wheel with a flat bottom, an a nice 10 inch touch screen. The BJ20 is also equipped with an air-pollution filter to keep those dangerous PM2.5 particles out of the car.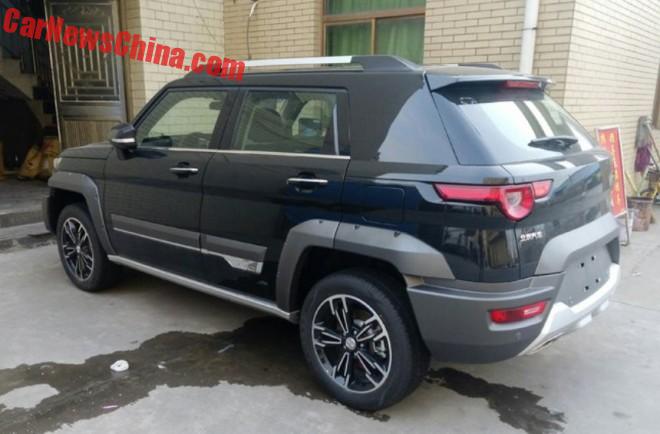 Wheel arches in thick black plastic, rear lights go around the corner.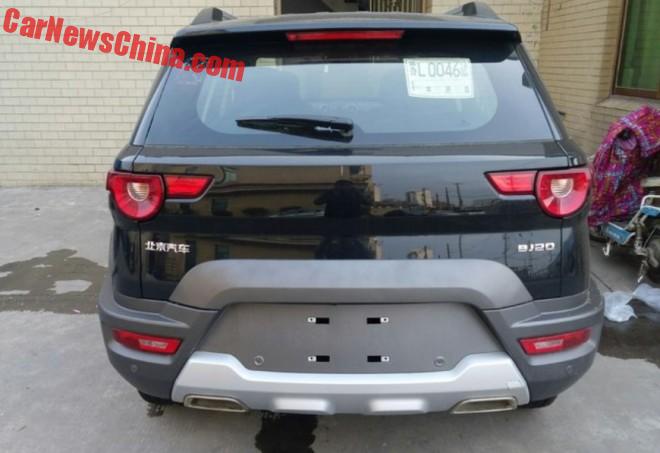 The weakest point of the design is the bumper section with a large empty space in the middle. License plate will only fill it up a little bit.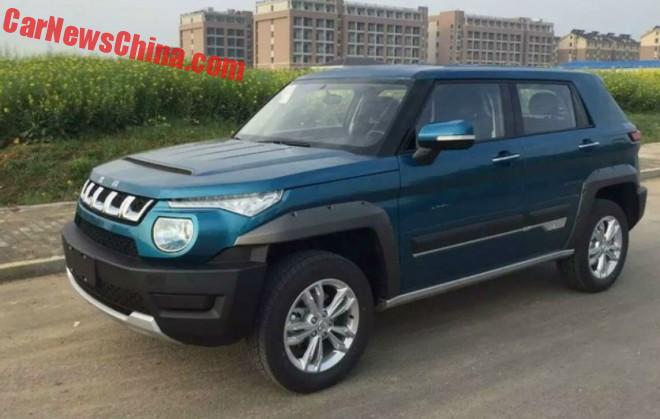 Air duct on bonnet appears to be fake. Headlights wild but not too pretty. And see how the wheel arch connects to the front bumper! Messy. Mirrors are huge to compensate for that endless pillar.