A wondrous white E34 BMW 5-Series sedan, Spotted in China on a car market in east Beijing. The car was in a very good shape, smooth in paint and soft in rubber, no rust or rot in sight and mostly original. It was wearing an M5 badge but it was in fact a 535i with the pre-facelift narrow-grille.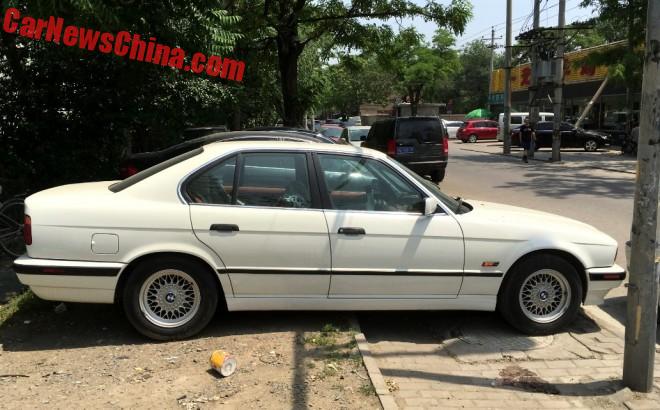 Alloys are original and were standard on the 535i.
The E35 BMW 5-Series was made from 1987 until 1996 with a facelifts in 1992 and 1994. This white Beijing car is a 1987-1992 example.
Over its life time the E34 was available with a wide variance of petrol engines. The least powerful was a 114hp 1.8 and the most powerful the 3.5 liter 335hp six-in-line in the M5.
The 535i too was powered by a 3.5 liter six-in-line, here with an output of 208hp and 305nm, mated to a five-speed manual or a four-speed automatic.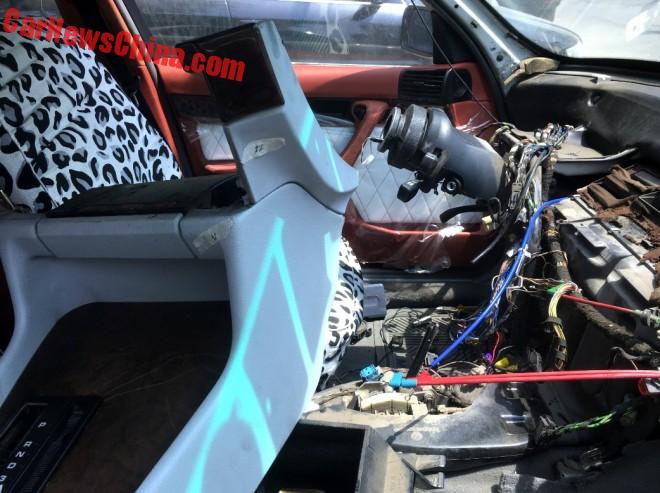 The interior was under work. Upholstery on the door was already finished, showing a trendy new red-white leather color scheme. The dash was repainted in white but still needs to be installed. Note panel of the auto' 'box on the left.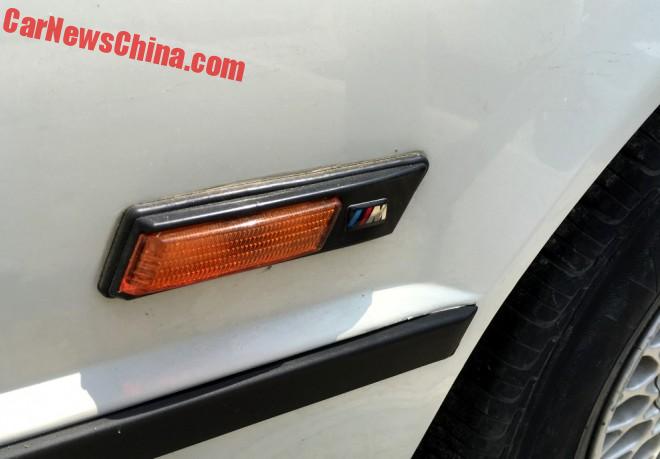 There were many M and M Sport variants in various markets, and this could be one of those. The M panel seems genuine. The M5 did not have any M badges there.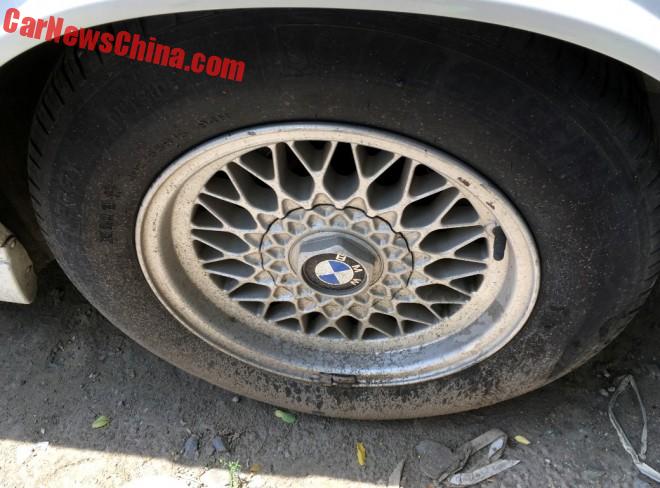 The original multispoke alloy in BBS style.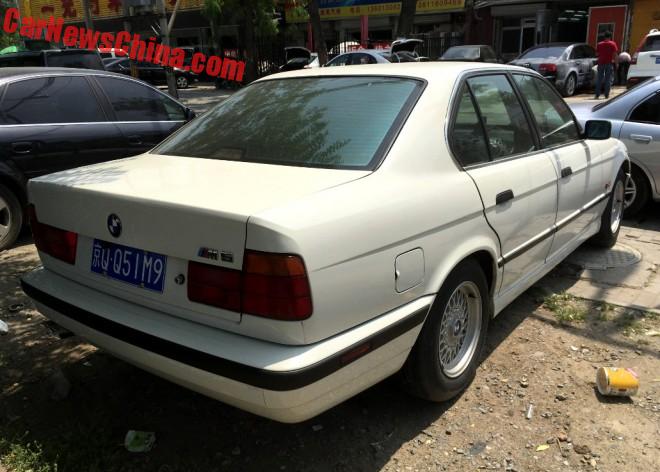 Body looks as smooth as silk. The E43 was never officially exported to China but some arrived via diplomatic or other misty channels. Time now for our small but Famous China BMW E34 Collection™: green, black 525i, green 525i, 520i in red, 540i in gold, 520i in white , a lowrider and a 540i with a telephone.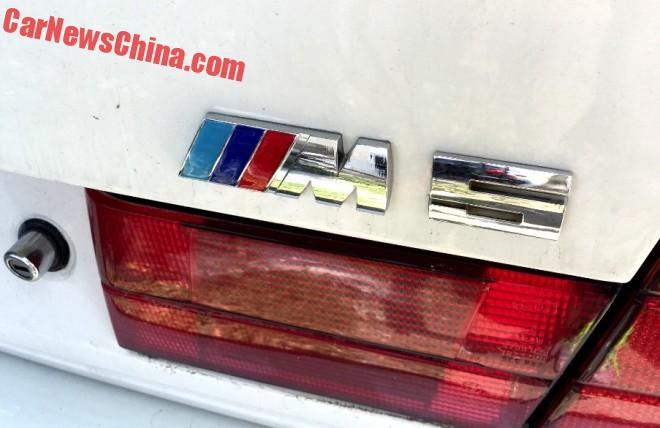 The M5 badge isn't real.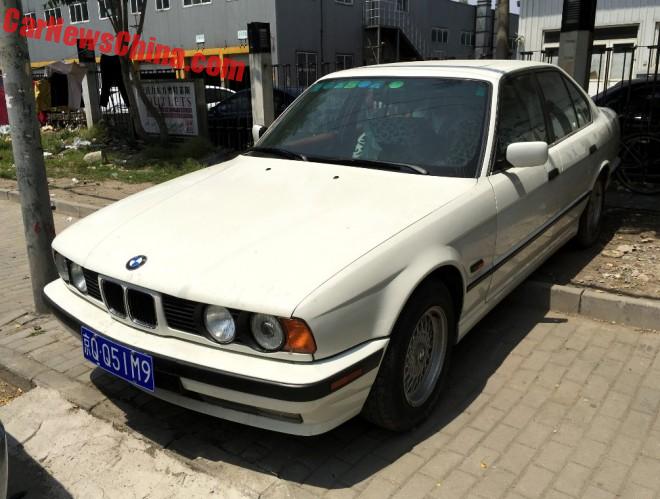 Not an M5 but a great looking Bimmer in any way. May she get the coolest interior and road the streets of the Chinese capital for a long time a coming.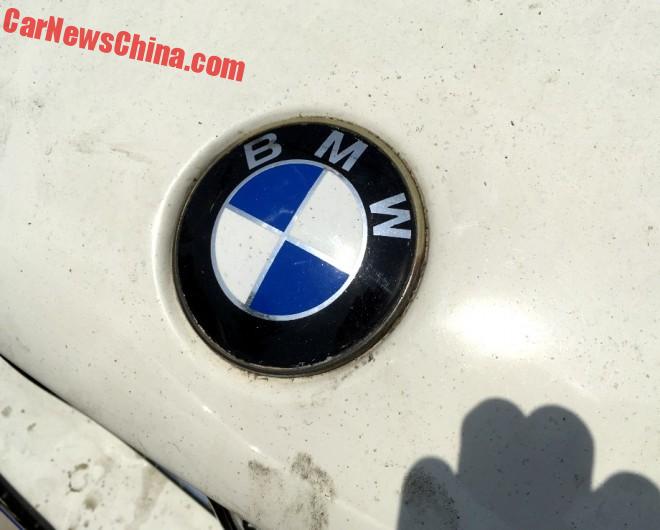 She does need a proper cleanup. But in Beijing, with all that dust and such, every car looks like this within days. You just can't beat that…