A beautiful BMW 525i sedan, Spotted in China in the remote Dongba area in east Beijing, seen here on a muddy parking lot. The good Bimmer was in very fine shape. The rare 'Oxford Green Metallic' paint looked very fresh, chrome shiny, noting broken or missing, and not a spat of rust in sight.
Interior in reasonable shape. Leather worn but wood still looks good. Tiny gear lever for the automatic gearbox.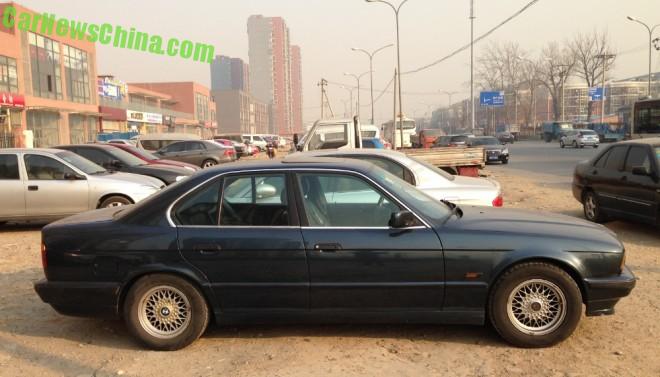 Sporty alloys are a period option.
The E34 BMW 5-series was manufactured from 1987 until 1996, it was never officially exported to China so seeing one on the road is a rare pleasure. Time now for our small but Famous China BMW E34 Collection™: black 525i, green 525i, 520i in red, 540i in gold, 520i in white , a lowrider and a 540i with a telephone.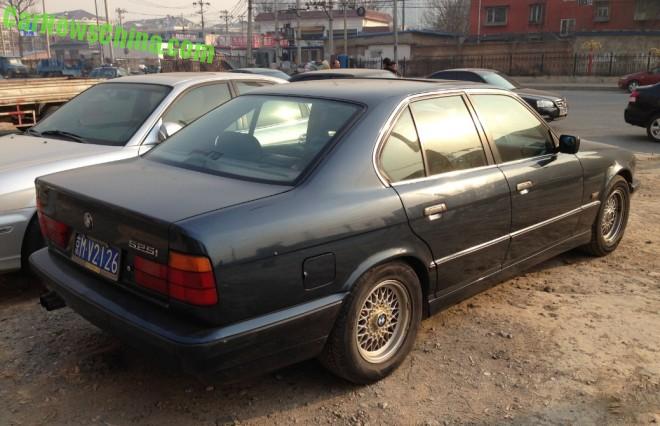 The BMW 525i sat straight in the middle of the E34 line-up, with the 518i far below and the M5 far on top. The 5252i is powered by a 2.5 liter straight-six engine with an output of 192hp and 245nm. The engine is  indestructible and won't need much maintenance, which is very convenient in China where parts and expertise for and on the E34 are limited to the max.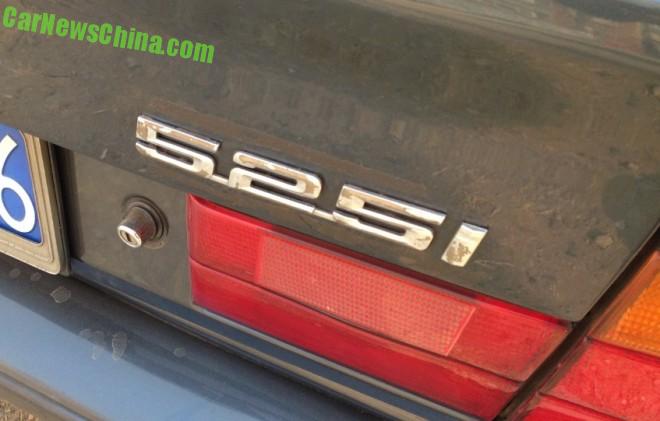 A well-crafted badge like they don't make them anymore.