A wine red U12 Nissan Bluebird sedan, with a pink towel in the background, Spotted in China on the parking lot of a recycling company in the far west of Beijing. Happily, they hadn't recycled the Nissan. Yet. Sadly, it wasn't in a very good shape; clearly not in use anymore, with a rusted and busted bonnet, yellow'ed side lights, and deflated tires. Still, saving this great Japanese car would not be completely impossible; given time, money, and U12 love.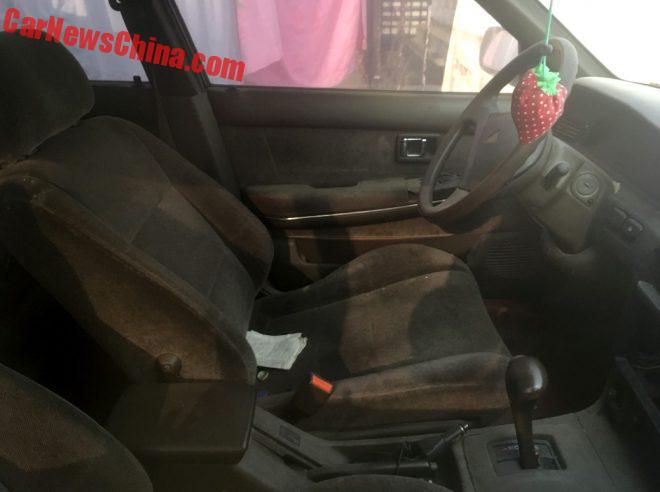 The interior looked much better than the exterior. Completely original with the brilliant brown-fabric seats, brown steering wheel, brown gear-lever knob, and brown steering wheel.
The U12 Nissan Bluebird was manufactured from 1987 until 1992. In various markets it was also called Nissan Stanza, Nissan Pintara, and Ford Corsair, the latter under a platform-sharing deal with Ford.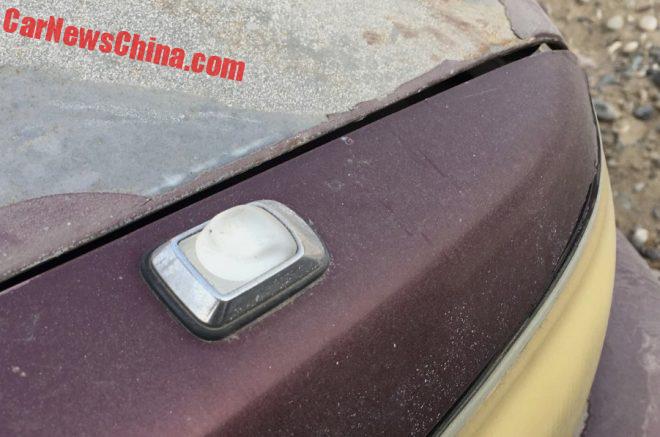 The shiny bulge on each side of the bonnet are external indicator tattle-tales, small warning lights that light up when the driver is using his indicator, see this brilliant explanation. Japanese car makers, including Nissan, Toyota and Honda, used tattle-tales until the early 1990's on their luxury sedans.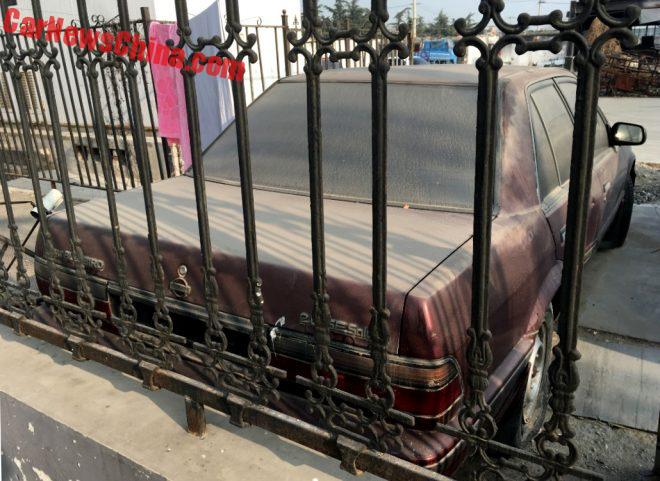 The good Bluebird was parked ass-up against a steel fence, so this is the best pic I could get from the rear. Note Nissan badge located directly under the keyhole.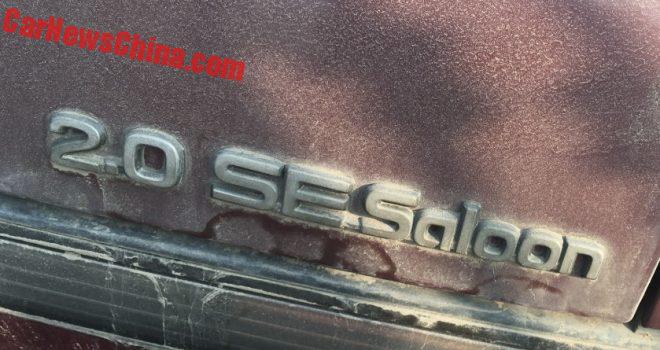 The U12 was available with various engines, ranging from a 1.6 to a 2.0 turbo to a 2.4. This Beijing car has the 'SR20' 2.0 under the bonnet, which was good for a very neat 140 horses, the engine was mated to a five-speed manual or, as in this car, a four-speed automatic.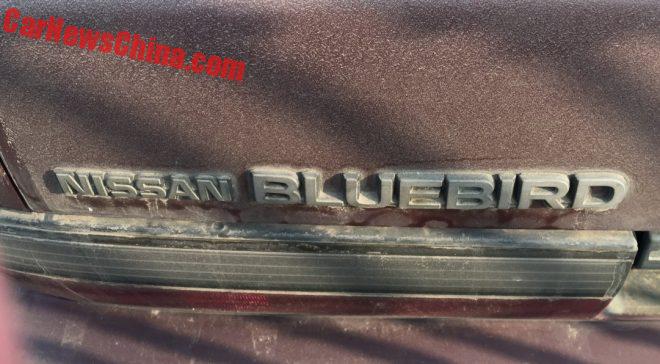 The BLUEBIRD font is about 5p larger than he NISSAN font.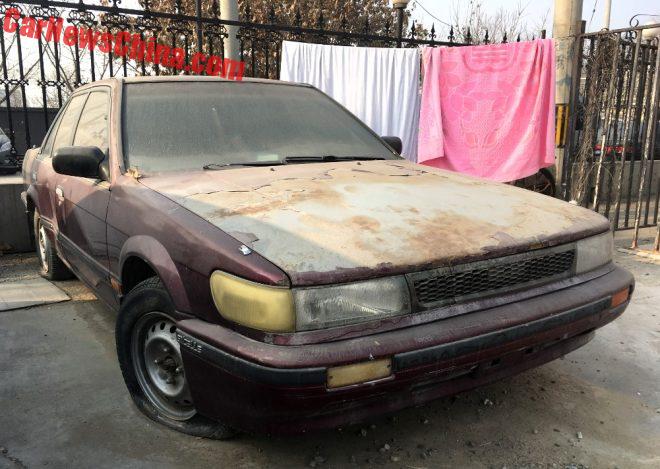 Great car, just needs some work. First thing to do: remove the idiotic Excelle badge from the bumper.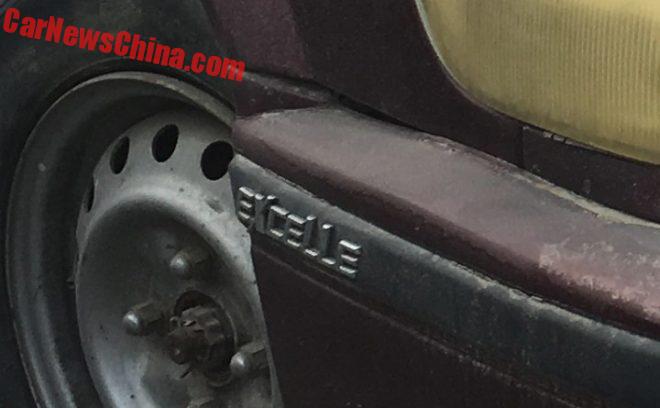 Why would anybody do this? Poor old Bluebird…