The Sinogold GM3 is a new electric MPV from China, mixing a large dose of Citroen Grand Picasso with a slightly smaller dose of Volkswagen Sharan.
Sinogold is a new state-owned electric-car maker based in China's #Shandong Province. The #GM3 is their first passenger car. Next up is an electric SUV followed by an electric sedan.
The GM3 seats six in a 2/2/2 configuration. Power comes from an electric motor located over the front axle. Output is 163 hp and 250 Nm. Top speed is 150 kilometers per hour.
The company offers two battery packs: 55 kWh and 66 kWh. Range with the former is max 300 kilometers and with the latter 405 kilometers (NEDC).
The company also says that with an average speed of 60 km/h range goes up to 400 kilometer for the 55 kWh battery and a massive 520 kilometers for the 66 kWh battery. This 60 km/h average speed measurement is used by many Chinese automakers.
Charging of a fast charger takes 40 minutes for 80% battery, or 8 hours on 220V for a full charge.
Size: 4615/1845/1655, and wheelbase is 2840.
For comparison, the size of the C4 Grand Picasso:
4597/1826/1652, and wheelbase is…. 2840!
Exactly the same wheelbase and almost the same height and width. The Sinogold GM3 is a proper Chinese clone.
The interior however doesn't look at all like the old fashioned French stuff. It comes with two large LCD screens; the upper screen for the instrument panel and the lower one for the #infotainment. The lower one measures 12.3 inch and promises "3D navigation", but we haven't seen that in action yet.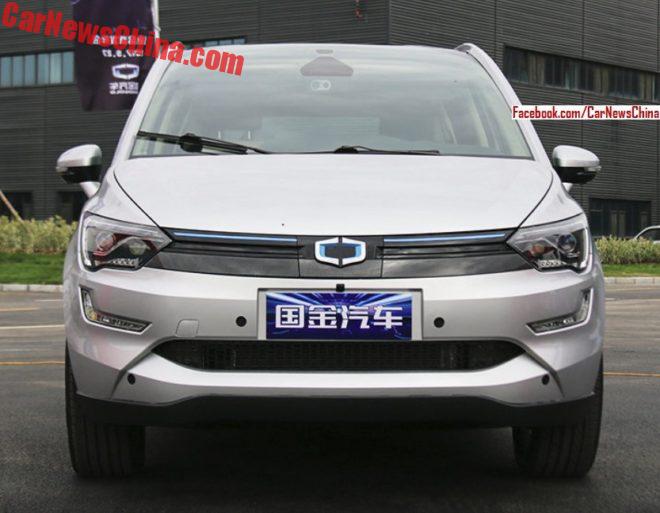 Headlights in Volkswagen style.The Sinogold badge is in blue of course. Blue is the color of 'green' cars in China.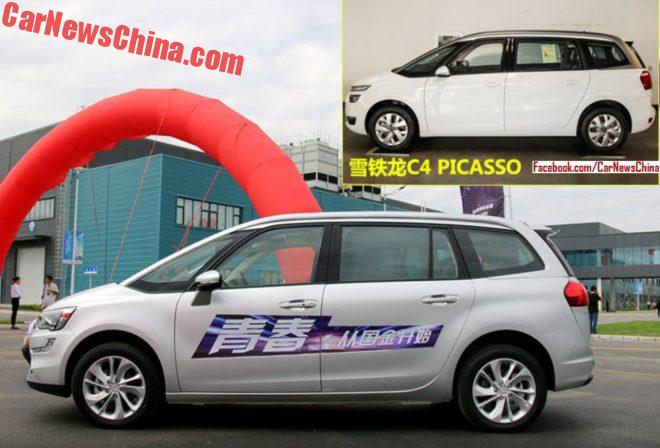 It is not the Picasso, but the Picasso's Chinese twin.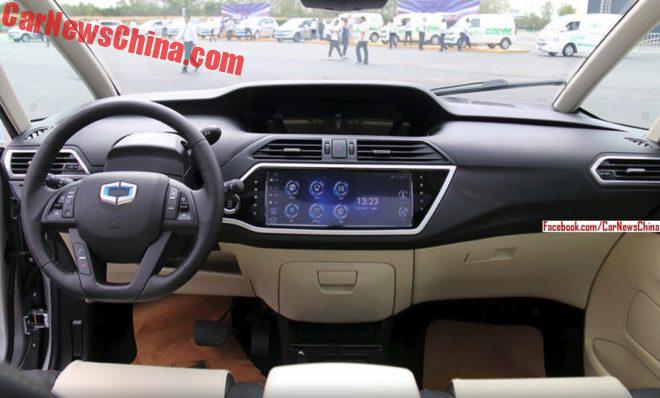 That's a properly big screen. Interestingly, the drive selector is located on the steering column. Very MPV!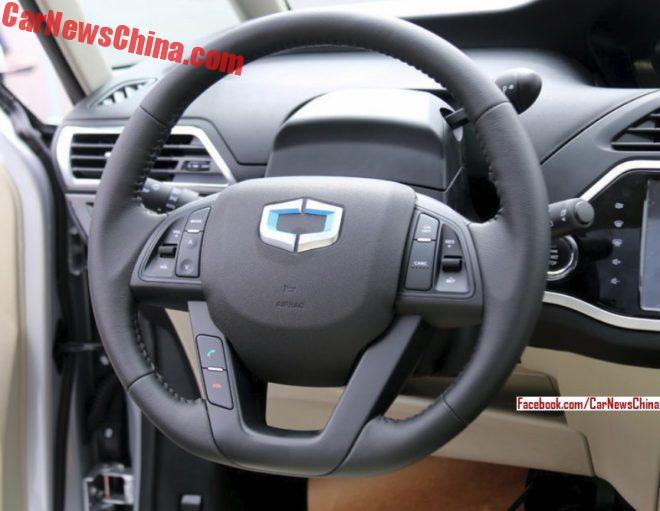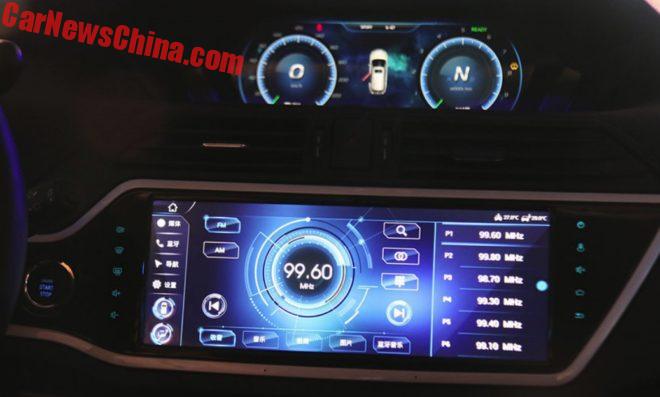 Graphics look brilliant.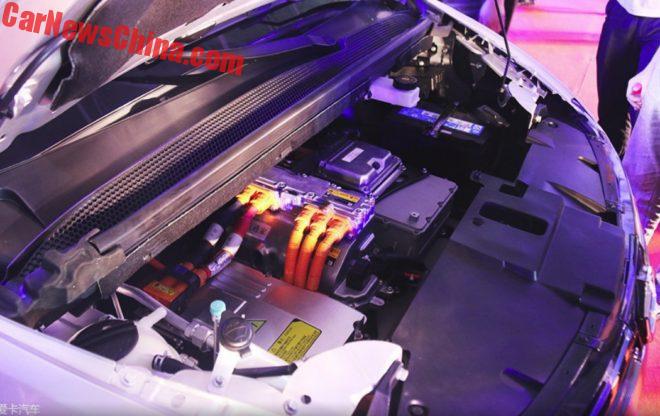 The electric motor.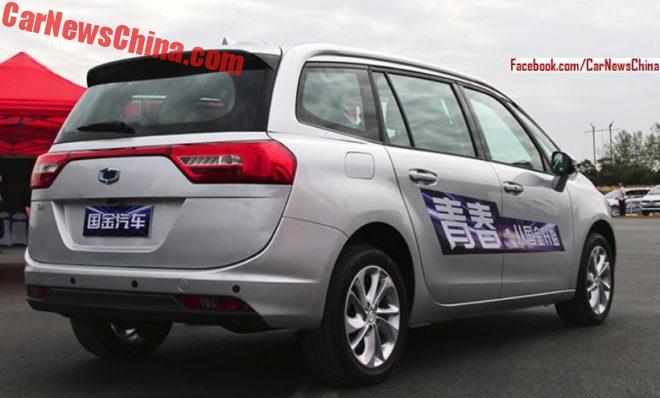 A lot of Volkswagen at the rear again.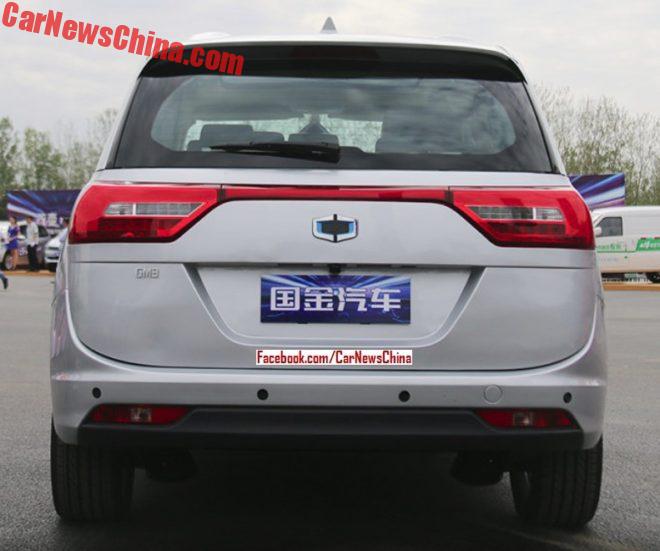 So what do you think? Is Sinogold a shiny new brand or does the cloning put 'm on the dark side..?