Zotye is working on a new brand called 'Traum', and that means dream in German. The brand will focus on young car buyers. They will attack the market with two cars: the Traum S70 compact SUV and a small SUV formerly known by its code name A2.
We now know the real name: MEET3.  'Meet' as in to meet a penguin, 3 as in one two three. I am not sure what is means together, it isn't very catchy, but it is certainly different. The Traum Meet3. Yes. Maybe we will get used to it.
The MEET3 looks a bit like a Mercedes-Benz GLA with some Audi and Volkswagen thrown in the mix. And that is because the MEET3 is based on the Zotye SR7, which is pretty good clone of the Audi Q3: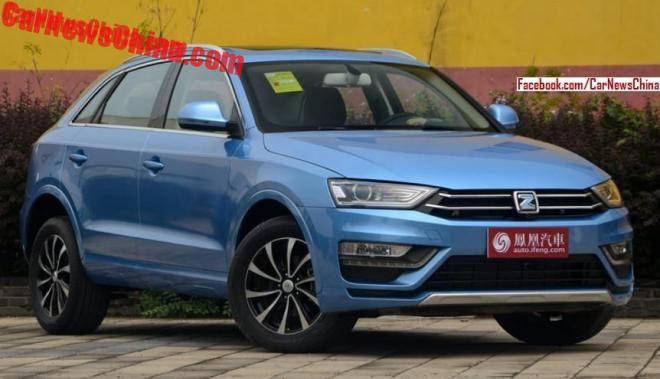 Zotye SR7.
The Traum MEET3 got a new front and a new rear, and will have big touch screen, because those damn youngsters like that kinda fansy stuff. The engine comes straight out if the SR7 too: a 1.5 turbo with 152 hp and 195 Nm, mated to a 5-speed manual or a CVT. This engine powers every other Zotye SUV and most of the sedans too.
The MEET3 will hit the Chinese car market in December for about 70.000 yuan.
Interestingly, the Traum-branded cars are manufactured by Jiangnan Auto, a subsidiary of Zotye most famous for building China's cheapest car; the Jinan Alto, a continuation of the ancient second generation Suzuki Alto.