Traum Meet 5
This is the Traum Meet 5, a new compact crossover for China. It is also a ripoff of the Mazda CX-4.
The real thing. Traum did a proper job. Overall design, bonnet, fenders, shoulders, windshield, roof line, lights, creases on the sides, and even the mirrors look the same.
The Mazda CX-4 is a China-only crossover.  Price starts at 140.800 yuan and ends at 215.800 yuan. Engines: 158 hp 2.0 and a  192 hp 2.5. The CX-4 is made in China by FAW-Mazda.
Size comparison:
Mazda CX-4: 4633/1840/1535, and wheelbase is 2700.
Traum Meet 5: 4680/1868/1625, and wheelbase is 2720.
The Traum Meet 5 will be powered by a 1.5 turbo with 150 hp and 215 Nm.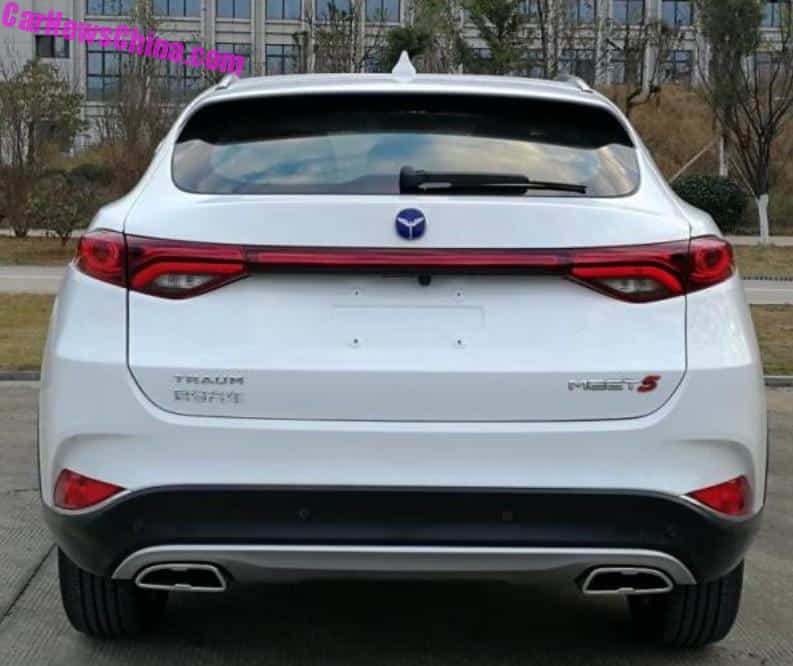 The red 5 is a great thing. Here at CarNewsChina.com we strongly support red badges on turbocharged cars. Too bad about the rest of it…
Traum is a subsidiary of China's Zotye brand, infamous for cloning the Porsche Macan. Zotye just can't stop themselves. They are also working on a Range Rover.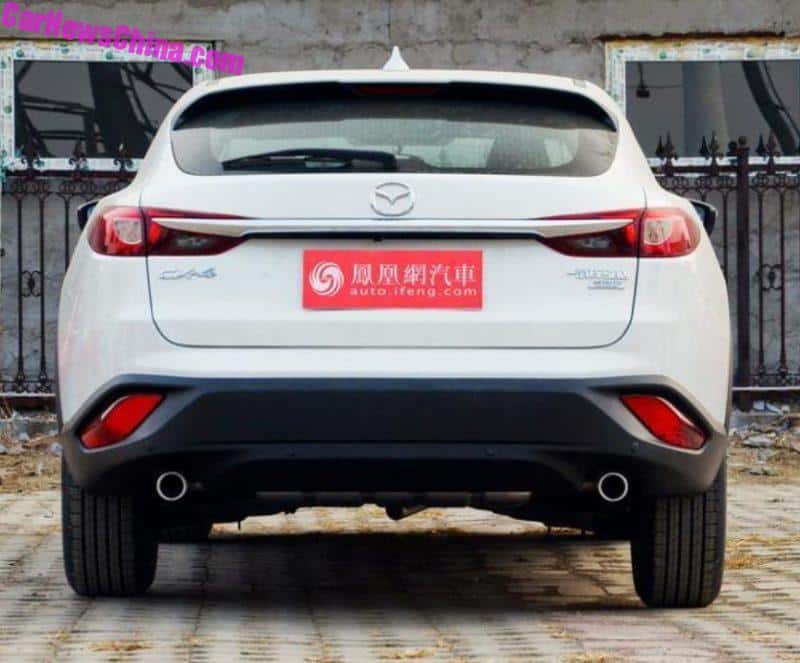 At least Traum improved the lower bumper section. The Mazda looks really messy there, with these seemingly loose hanging pipes. Perhaps Mazda can ripoff something back…