Time for a good look at an amazing car collection in Beijing, China. The car collection stands in a field surrounded by trees near a small road near to the airport. Hence; I call it the Small Airport Road Collection (SARC).
A very beautiful brown Nissan Cedric Y30 on black Beijing license plates. The y30 was made from 1983 until 1987. This particular car is a sporty-sedan version which was called the 'hardtop'. Power comes from a 146 hp 3.0 V6.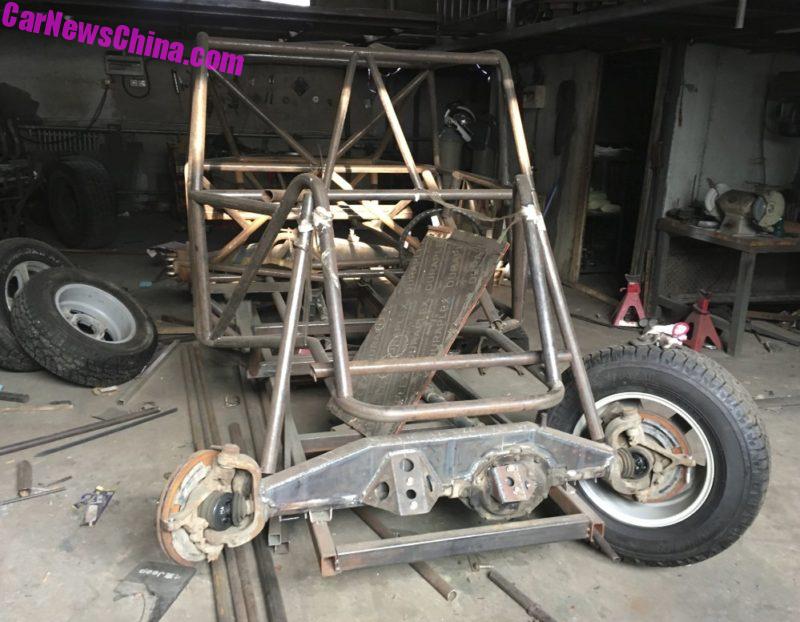 All the cars belonged the one owner, he has a small off-road racing shop making dune-buggies. He told me none of the cars were road legal anymore, and that he couldn't find replacements parts to keep them running. He didn't want to sell any of this treasuries.
He was okay with me running around but otherwise not interested in small talk. He and some pals were very busy digging out some old Beijing-Jeeps out of the mud, and I didn't dare disturb them too much.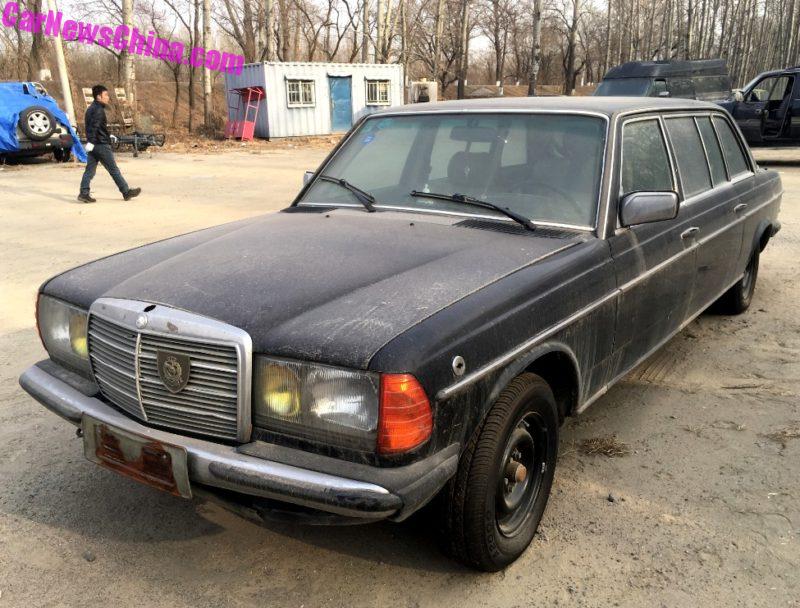 A Mercedes-Benz 250 W123 Limousine, a factory-made stretched limousine variant of the W123. This limousine is not exactly rare in China, many were imported in period for government use, and a small number was assembled at FAW. This one was an import, according to the the owner. The 250 was powered by a 2.5 liter six-in-line with 127 hp. The Mercedes was the only car in the collection that still worked.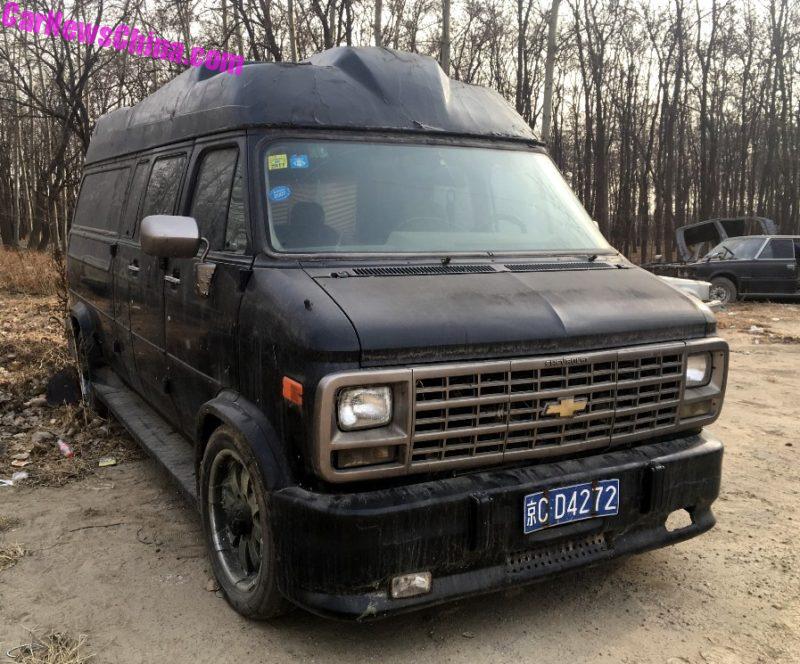 A black and superbly badass Chevrolet G-Series Van, fitted with a high roof, a body kit, and very racy wheels. It appears to be an early 1990's car. The interior was very luxurious with large captain seats, sun shades, and loads of leather.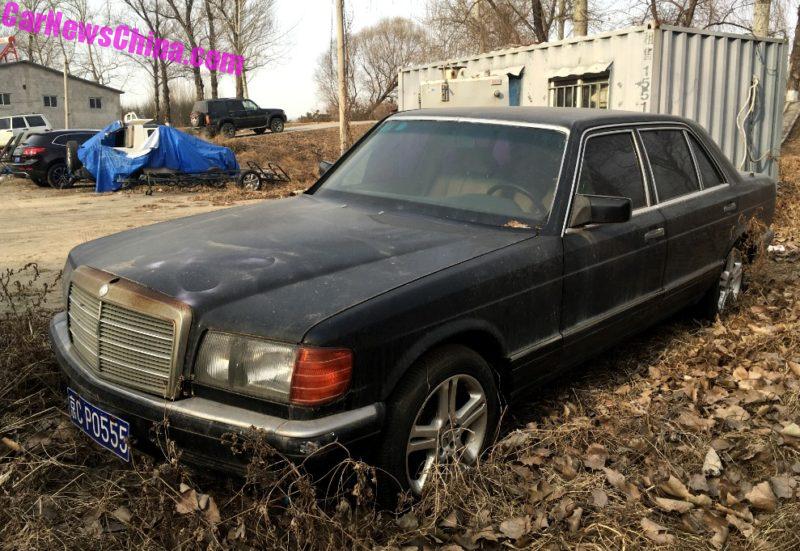 A Mercedes-Benz W126 on sporty five-spoke wheels. There were no badges on it but it is definitely a long-wheelbase SEL model. This one appeared to in salvageable shape.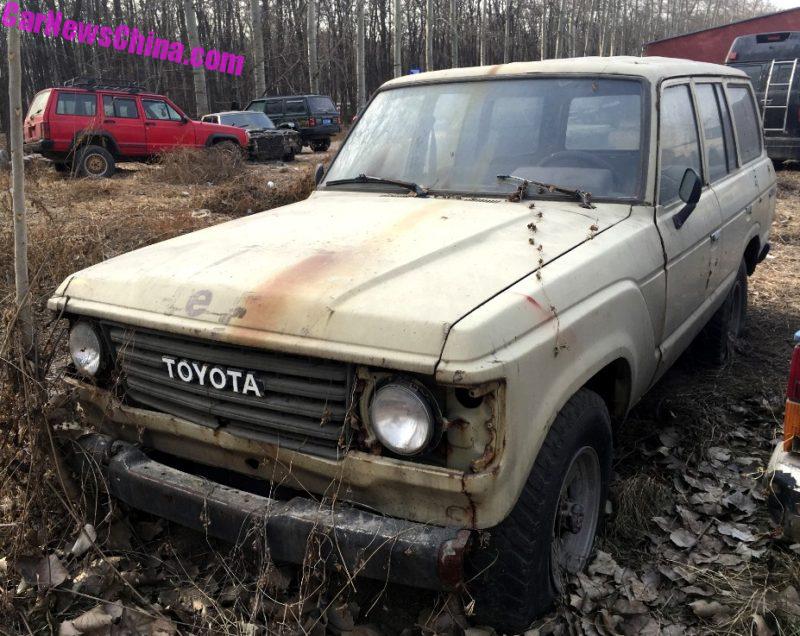 A once-white J60 Toyota Land Cruiser, made from 1980 until 1989. It was completely original inside and out, but sadly in bad shape. When I left the owner started pulling this one out of the mud, using a Fuqi Land Cruiser copy to pull. That went about in a rather primitive way: connect vehicles with a cable – pedal to the metal. The frame of the J60 cracked and squealed, but it refused to move. They kept trying and after a while the Fuqi's engine started to smoke, forcing them to give up. The real thing, always wins.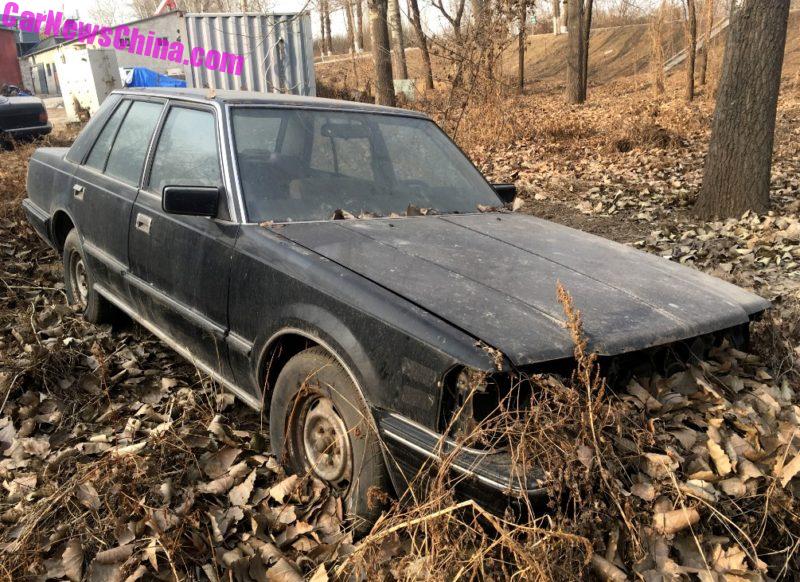 Two more Cedric Y30, both the standard sedan version. One in black and…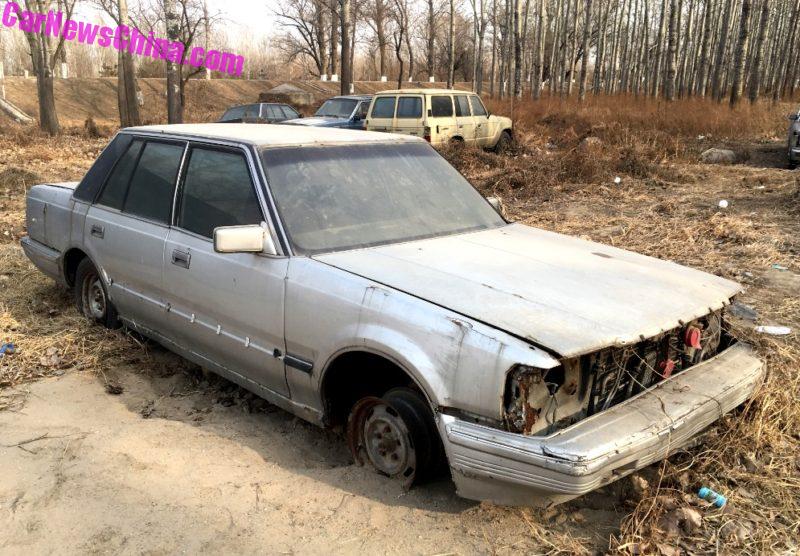 … one in silver.
A black Toyota Crown S120 sedan. The S120 is rare in China, unlike the S130, which is all over the place. It was made from 1983 until 1987, this particular car is a high end Royal Saloon model, powered by a 3.0 V6.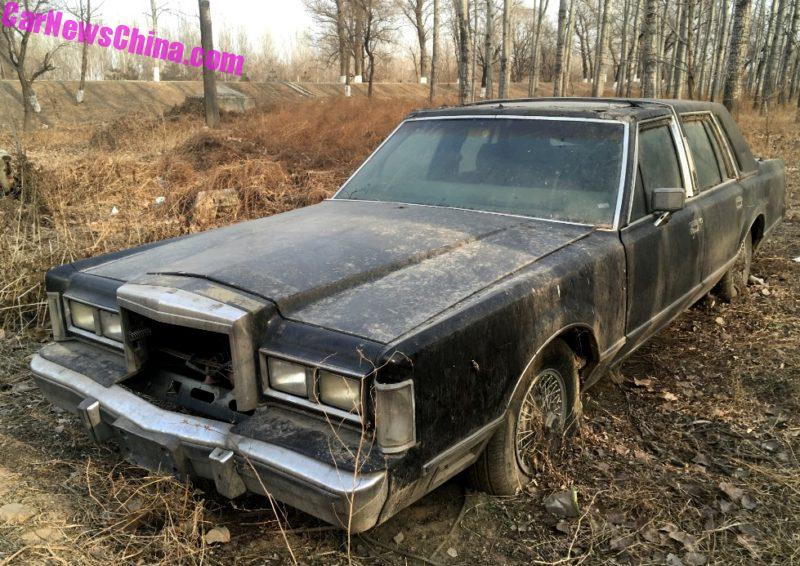 A first generation Lincoln Town Car. It looked salvageable too, albeit without a grille. I have always liked the look of these. Made from 1980 until 1989 and powered by a 5.0 liter V8. Ultra rare in China.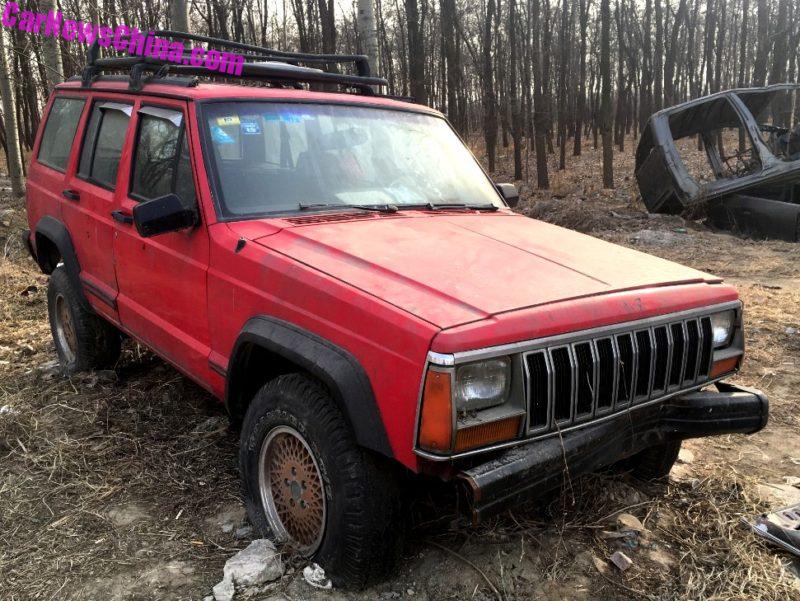 The collection had about six Beijing-Jeep Cherokee XJ's, most of them in horrible shape. These two were the best: a red 4.0 and a blue 2.5. The owner told me he was actually restoring these, but it didn't really look that way.
Shiny gold wheels are factory-original, standard on some high-end trim levels.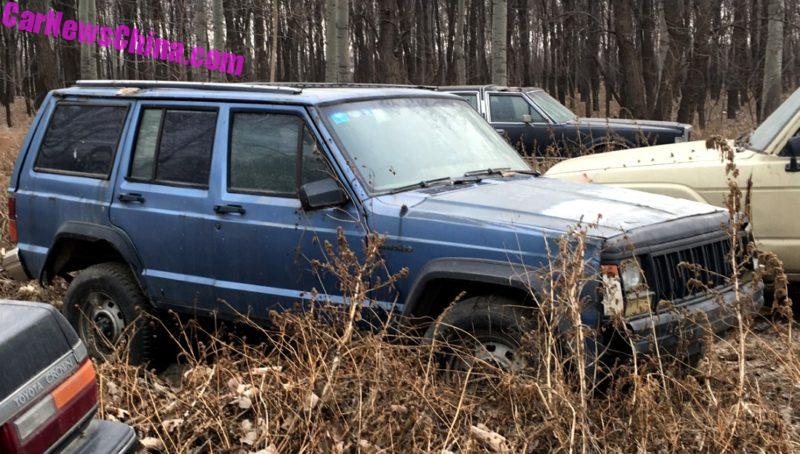 Blue car with base wheels.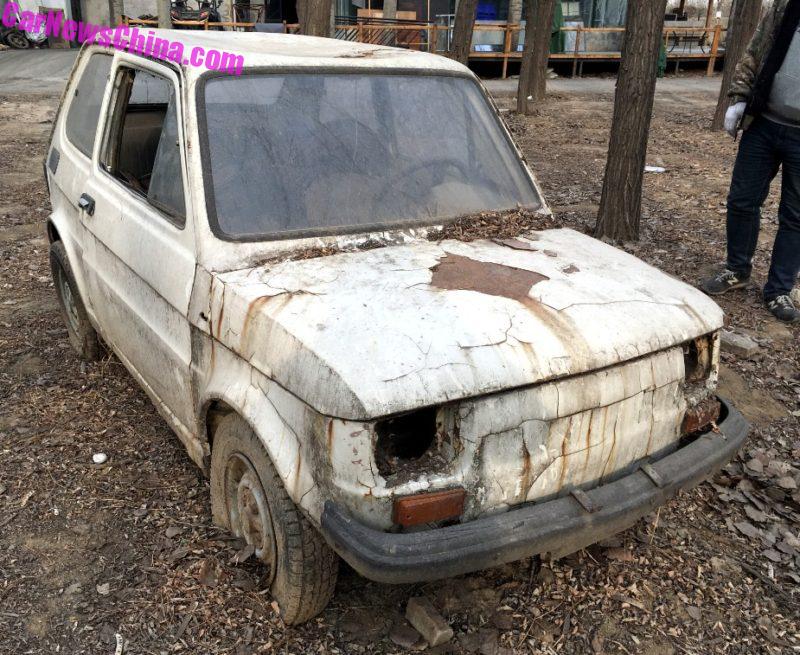 A white Polski Fiat 126P. Lots of these were imported from Poland in the 1970's for taxi duties in northern China. Power comes from a 0.65 liter two-cylinder petrol engine with 22 hp. Up until 10 years ago there were still some of these on the road, but today they are mostly dead and gone.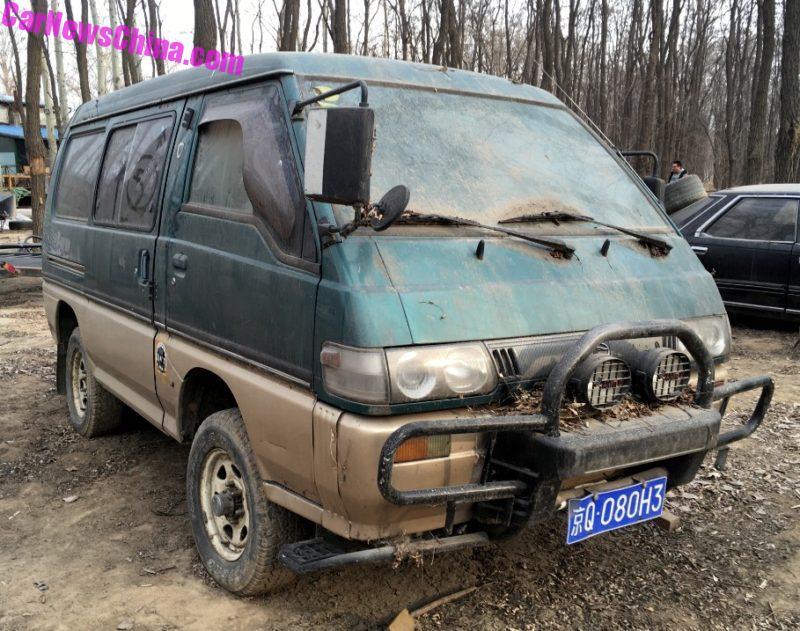 A Delica 4WD. A very special vehicle, a off-road ready variant of the Delica van. This one is made in China by the SouEast-Mitsubishi joint venture. There are two of these still-running in my area, a white one and a green one. Power comes from the famous Mitsubishi 4G64 Sirius engine, a 2.4 liter petrol with an output of about 150 hp.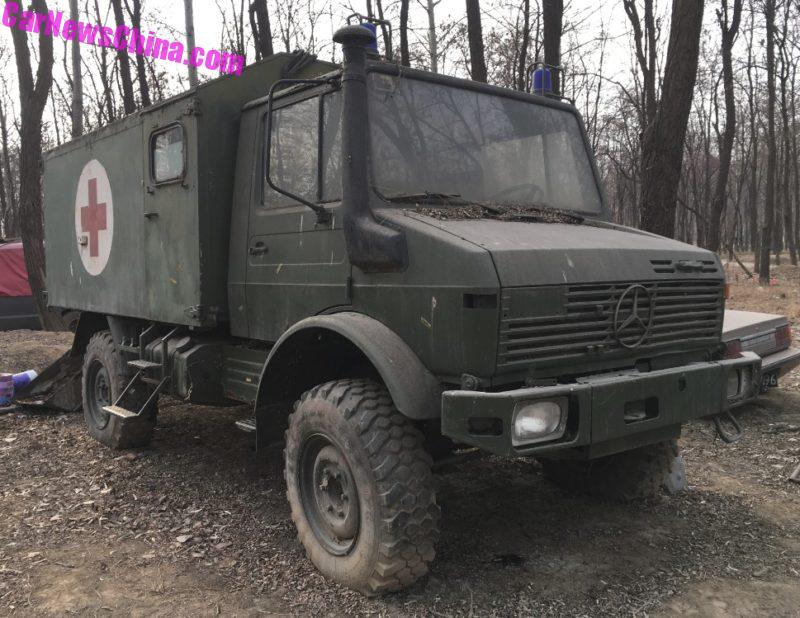 The most special vehicle of the collection was likely this Unimog Series 435 ex-military ambulance. Some of these were imported in period by the Chinese government, most ended up at the People's Armed Police, but this one is a real army car. It appears to be an early 1980's example.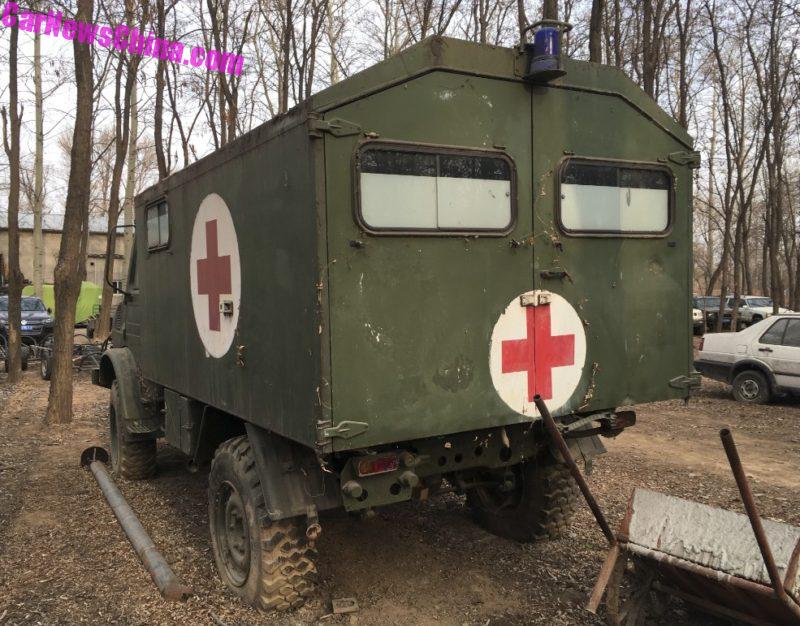 Let's hope it can bring all the others cars to the hospital for a full restoration…