A mellow yellow Polski Fiat 126P, Spotted in China in the Beijing Tuning Street. The fine Fiat was sadly in a sorry shape, dusty and dirty, with paint fading away, with parts missing, and with deflated tires. Still, the mere fact that it stood there on the Street almost has to mean that somebody wants it restored, so we might see her back on the road again sometime in the future.
The Polski Fiat 126P was based on the Fiat 126. Polski Fiat was a Polish car maker, making Fiat cars under a license agreement with Fiat of Italy. Polski Fiat was a subsidiary of FSO, Poland's largest automotive company. Production of the 126P (P for Polski) started in 1973 and continued all the way until 2000.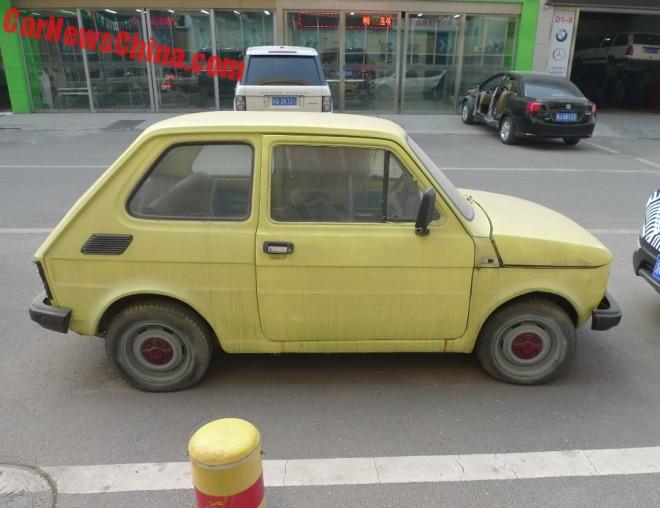 Export of the 126P to China started in the late 1970's. At the time, the Chinese central government was directly responsible for all car imports. The government bough the Fiats in large batches, typically a few thousand cars per transaction. This kind of deal was typical was typical for trade between communist countries. There was usually no money involved, it was all barter trade.
Most were distributed to taxi companies, which were all government owned. Later on in the 1980's private buyers could get one too, if they were prepared to wait very long and pay very much. The Polski Fiat 126P was powered by a 0.65 liter two-cylinder petrol engine with 22hp and 77nm. Not that much power but the engine was located in the back, powering the rear wheels, so at least it was fun to drive.
Nearly all of the taxi-company cars were painted in exactly the same yellow as this car on the Beijing Tuning Street, so it is likely an ex-taxi.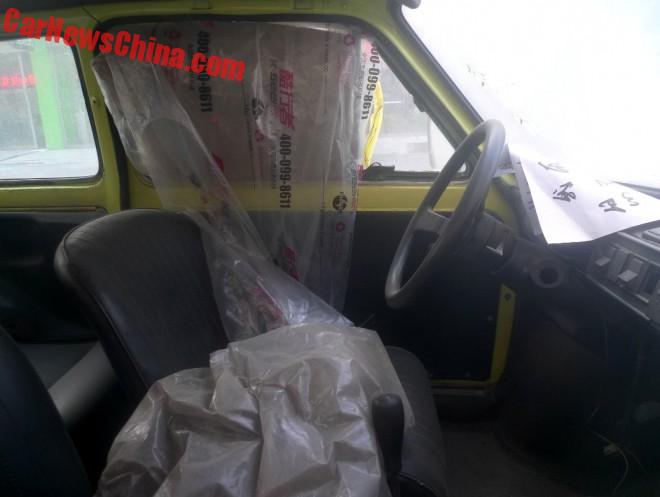 Various parts were missing from the dashboard, but the overall shape of the interior seems all right. Steering wheel and seats are original. The left-front window was completely gone, and replaced by a ill-fitting piece of plastic.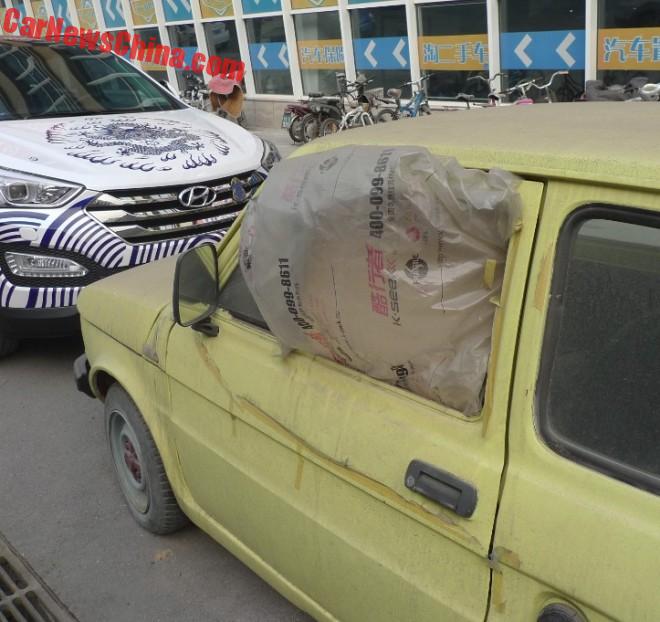 That's a good job done…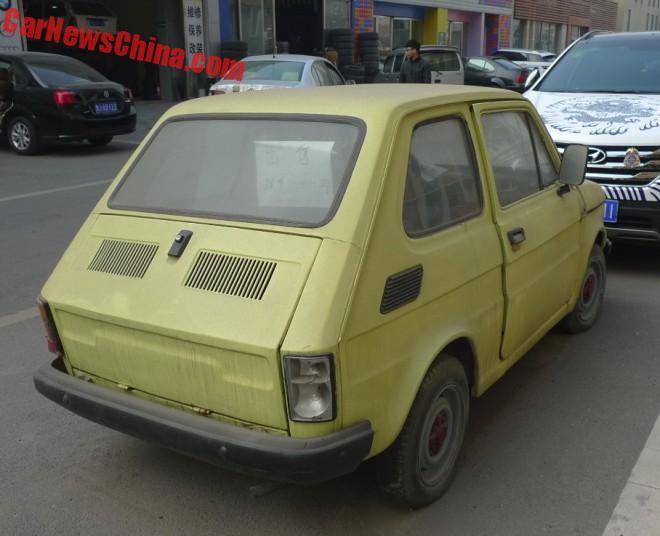 Air vents on the boot lid to get the engine's heat out. Right light cover is missing.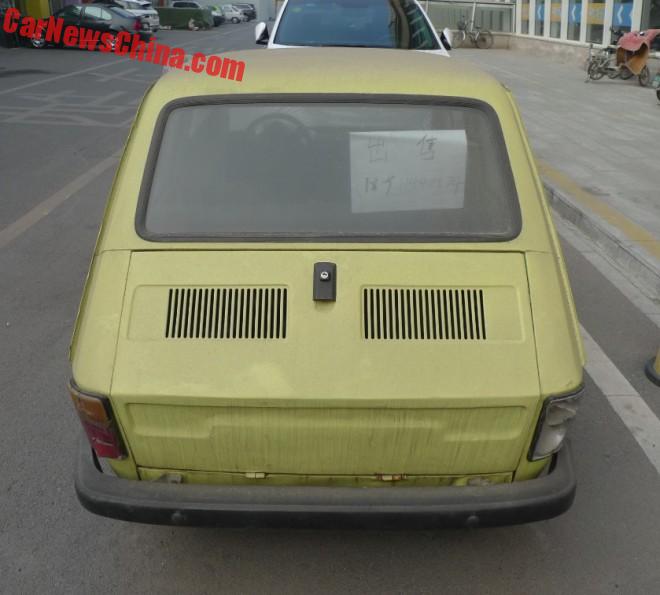 Some work and some love will get her on the move.