Aiways U6 first pre-production model
Aiways is a new EV maker from China. U6 is their second car. They are the first Chinese EV startup that expanded to Europe in 2020. They move very quickly, as of today they sell cars in 7 European countries, including German, France, Netherland, and Norway. All sales counts to their only car – a crossover U5. This will change soon.
A month ago, we reported that Aiways confirmed mass production of its SUV-coupe Aiways U6. This week Aiways started trial production of a small batch of the U6 pre-production version. The pre-production version is the last stage before mass production (preceded by concept and prototype) and helps automakers find problems before the car goes public. In other words, we can look forward to spy photos from testing soon.
Aiways U6 rolled off the production line.
Aiways manufactured cars in its factory in a relatively small city of Shangaro, 6 hours drive from Shanghai. The factory is operated by Jiangling Holding, which is a joint venture between Aiways (50%), Changan Auto (25%), and JMCG (Jiangling Motors) – a state automotive holding established in 1947.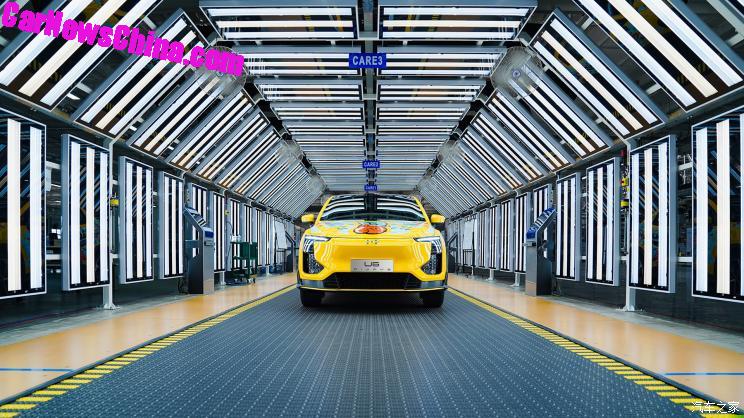 The bold design of the U6 suggests its aimed at modern, young drivers. The SUV's front face makes almost shark visual impact. It is a clear inspiration by the RG Nathalie concept – a hydrogen hybrid car created by Roland Gumpert. Nathalie is the name of Roland's daughter. At Beijing Auto Show 2018, the car was presented under the independent RG brand, but Roland was already part of the Aiways design team, which he joined in 2017.
Interesting fact: All languages on the RG site introduce Nathalie as "The First Hydrogen Supersport." When you switch to Chinese, you only see a big sign, "Pure German Speed."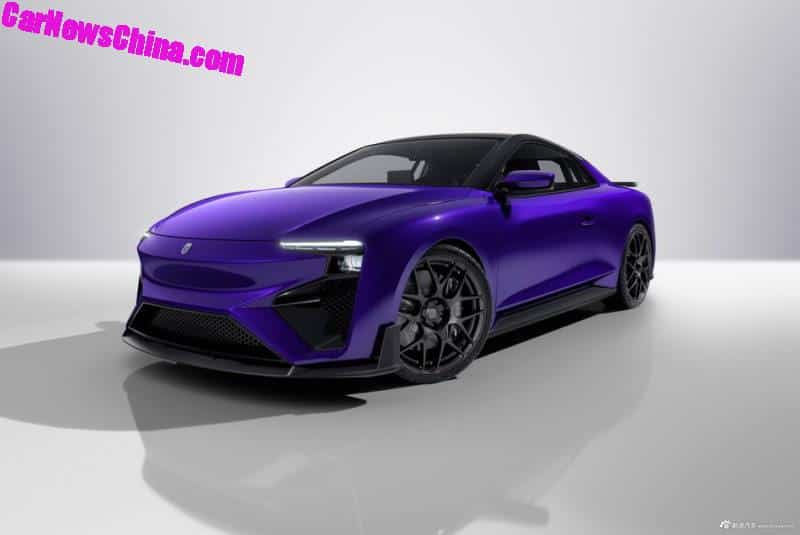 If you wonder who was the design team leader, it was another legend -Ken Okuyama – a Japanese automotive designer who supervised the creation of Ferrari Enzo, Porsche 911, or Maserati Quattroporte.
Aiways claim it will have CTP 63kWh battery from Tesla's supplier CATL and  NEDC range 650km. It will be equipped with their in-house developed  AI-Pilot 3.0, which will provide some level of assisted driving.
The engine wasn't yet announced, but Sohu reported it would have the same single 140kW motor as the previous Aiways U5 with peak torque 315Nm.
U6 already started pre-sale. Customers can down pay a deposit of 6000 yuan (1000 USD) and reserve the first batch of mass-produced cars. Pre-sales should end up on 31 August. Aiways will reveal official parameters and prices in the second half of the year, with deliveries following at the beginning of 2022.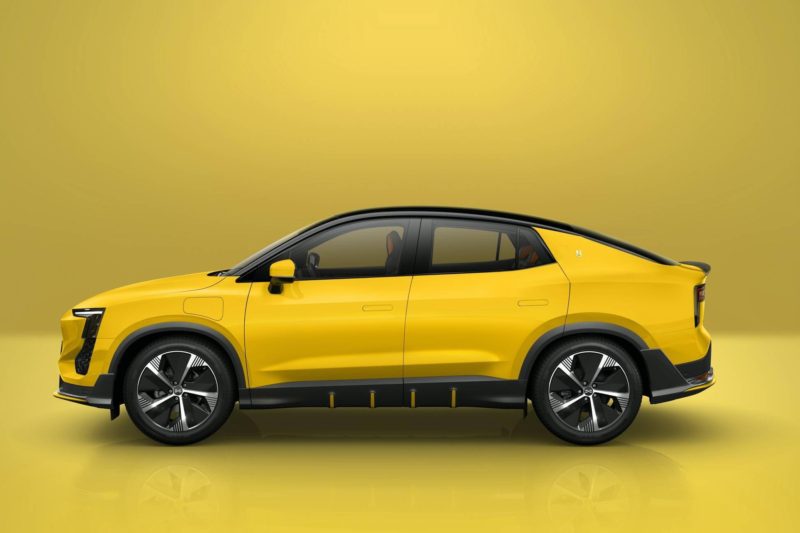 Chinese tech heavyweights as Tencent, CATL, and Didi back Aiways. They sold 2500 cars in Europe last year and plans to export 10 000 vehicles by the end of 2021. Aiways wants to go public this year at the Shanghai STAR stock exchange. What do you think, will another Nio be born?
Source: Autohome, RolandGumpert