The Leap Motor C11 Extended Range (EREV) is the upcoming hybrid alternate to last year's C11 EV, a medium sized electric SUV. EREV means a small ICE engine can only charge the battery and doesn't power the wheels (same drivetrain uses Li Auto One). As the time for it to go on sale gets closer, new photographs have started to surface on the internet. Its latest spy shot is particularly interesting for two reasons.
Firstly, there was no camouflage over the body of the vehicle. Previous pictures showed the SUV with a swirling camouflage to hide body accents. Secondly, it is being filled at a fuel station via its filler on the left side of the vehicle. Seeing the car being filled is quite peculiar since Leap Motor has built a reputation for itself as an EV maker.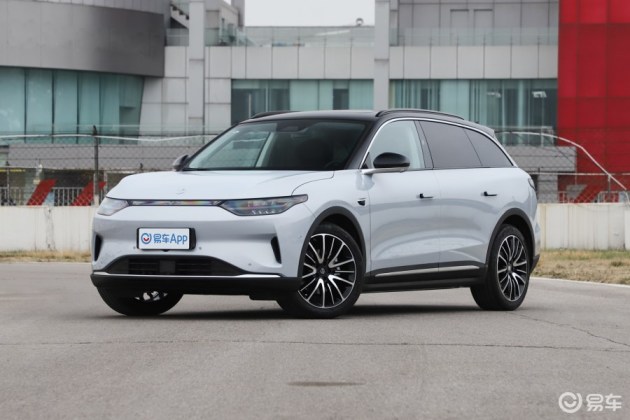 Back in November 2021, the company released the pure electric version of the Leap Motor C11. According to reports, the extended-range version will be on sale in the fourth quarter of 2022, almost a whole year after the electric variant. With the latest subsidy, the EV C11 was priced at 179,800-229,800 yuan.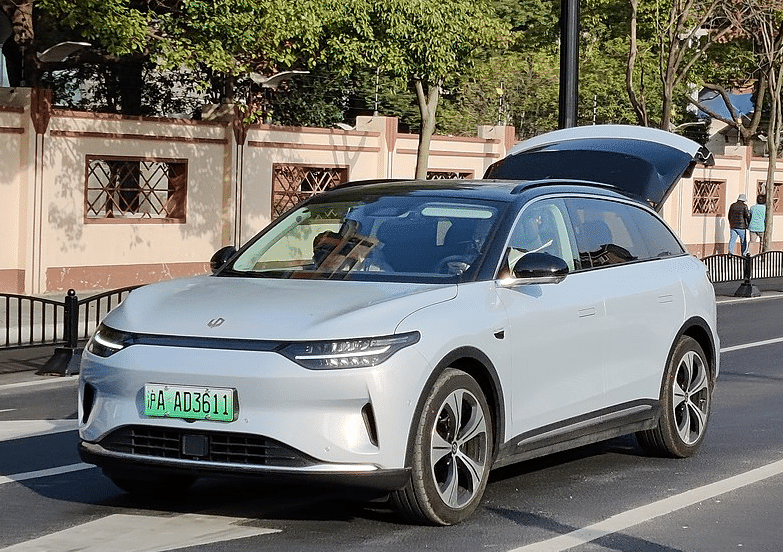 C11 EV vs C11 Extended Range
The Leap Motor C11 extended range version is an alternative to the purely electric version. Inside, the difference is that it has an extended range hybrid system. On the outside, It has a distinguishable blackened area between the bottom side of windows and the rear lights as well as an air intake grille at the front.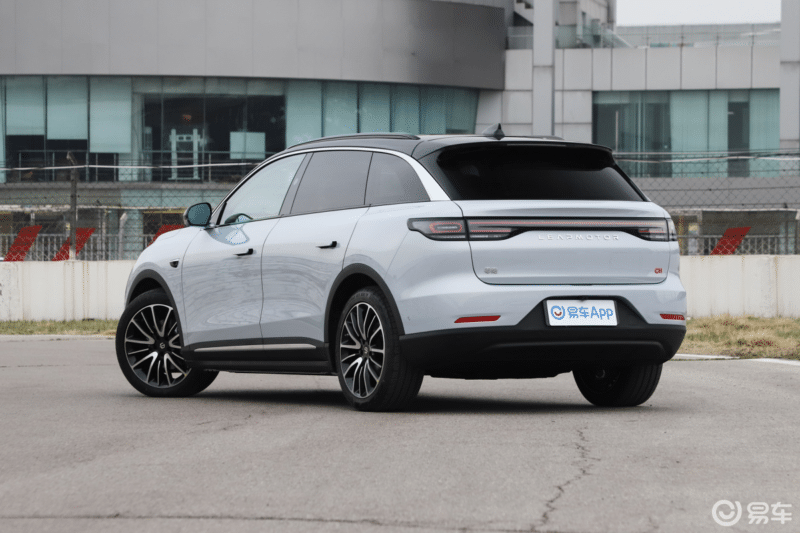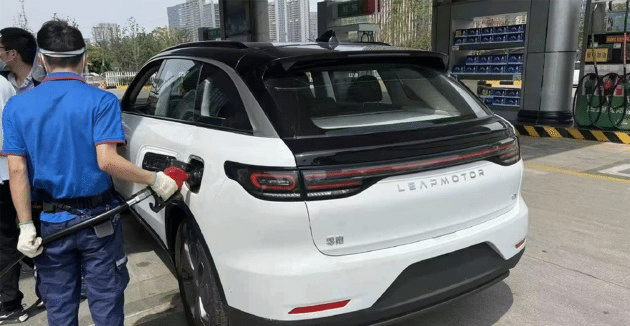 It can be speculated that the price of the hybrid version will be lower than the electric one due to the absence of the large battery which makes up for most of the cost. However, a subsidy might not be given.
Power figures of the Leap Motor C11 extended range version is yet to be revealed.
Leap Motor, an accelerated EV startup
The company making a hybrid version of the Leap Motor C11 shows that it not only aims at the EV market but also at the hybrid and PHEV (plug-in hybrid vehicle) market. This segment is majorly dominated by the cars such as the Toyota Prius and Nissan Note.
Spy shots of the C11 Extended Range have surfaced just days after the launch of the Leap Motor C01, a sport back sedan with 550 HP and a 90kWh battery, starting at 26,770 USD.
This move will give a push to the already accelerated EV startup. As of April 2022, the company has delivered 9087 units in China and it shows a year-on-year increment of more than 200 percent. It's also six times more than what Tesla sold in China in April.
Source: Yiche.