Of all the startups in the New Energy sector, Leapmotor is definitely one of the weirder ones. It's owned by a big company, came to the market seemingly unprepared, chooses a strange car to be their first offering and on top of all, their best selling model is a rebranded car from another company. It doesn't sound like a success story yet. But in a year from now, things might be entirely different. Let's dive into the wonderful world of Leapmotor (and you're getting some other brand stories as a bonus)!
Smile, you're on candid camera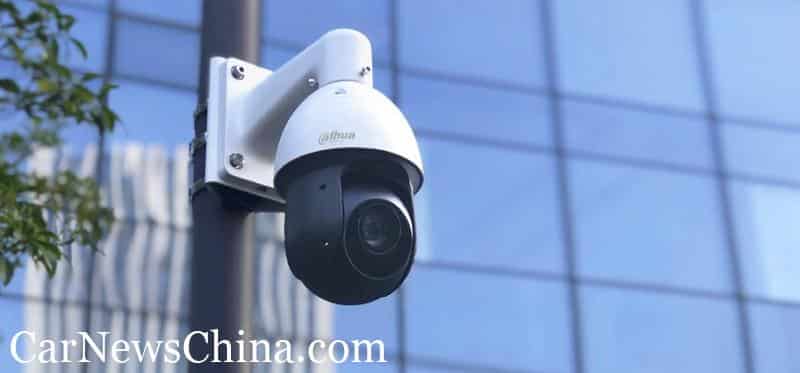 In the beginning there was Fu Liquan. It's the first and last time I mention his name, because he's not an actor in this story. But he did establish Dahua Telecommunications Equipment Factory in Zhejiang province in 1993. Co-founder and financer of the 5.000 yuan starting capital was Zhu Juangming and that name you will hear again.
Dahua Telecommunication's business scope is the R&D and sales of wireless communication systems. In 1993 that means walkie-talkies. In the early days Dahua rents two classrooms in an abandoned primary school in Hangzhou as office space, because funds are tight. The company balances on the brink of bankruptcy for a while, but the two founders are persistent and by automating their ordering process, the company quickly achieves the number one position in the market.
Walkie-talkies have of course a limited market span, so the Dahua founders ponder the diversification of the company. In 1999 they enter the market for remote monitoring systems, like the intercom system in apartment buildings and security camera's. In 2001 they formally establish the business as Zhejiang Dahua Technology Co., Ltd as provider of end-to-end video surveillance solutions and systems and services for urban operations. They cater both to businesses as well as individual consumers.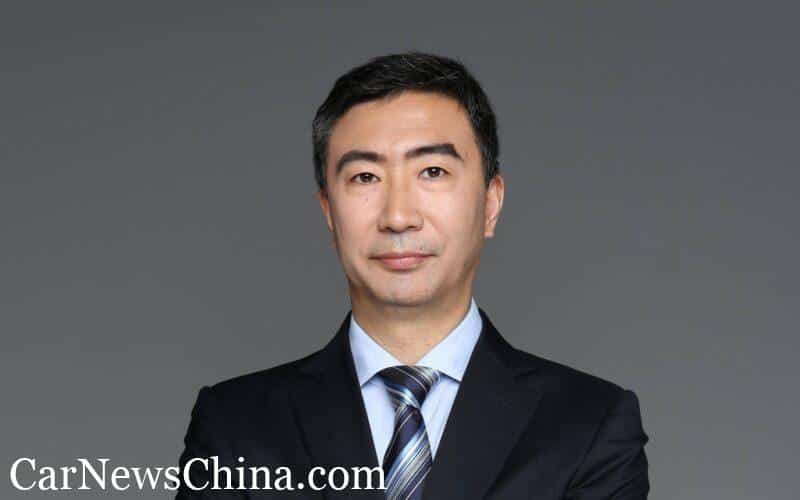 Can I say it? Probably not, but I still will: as it turns out China needs a lot of surveillance camera's. So Dahua shows exponential growth. In 2008 it is listed on the Shenzhen stock exchange and from then on the company is known simply as Dahua Co., Ltd. Revenue increases from 630 million yuan in 2008 to 26,5 billion yuan in 2020. Very impressive and with these numbers Dahua qualifies as the largest security company in China and second worldwide.
In 2015 Zhu Juangming decides it's time for a new challenge. Like many of his compatriots he sees the government policies around zero pollution transportation as a great opportunity. So he quits his day job at Dahua and establishes Lingpao Automobile Co., Ltd. (Leapmotor in English) on December 24, 2015. The initial backer of Leapmotor is of course Dahua.
Off the deep end
What follows is quite an interesting sequence of events. Especially if we regard Zhu Juangming as a seasoned businessman. On the surface things look like to progress very nicely. In less than two years Leapmotor presents its first car and the construction of its own factory in Hangzhou is almost finished. That's actually very efficient work for a startup company. It's not surprising the Chinese division of Sequoia Capital leads a first round of financing and brings in a load of cash.
But let's scratch the surface. The Leapmotor S01 presented, is a small 2-door coupe. It's the kind of car that the British and Italians excelled at decades ago, but never did anything in the Chinese market. Affordable coupes have been tried before, who does not remember the "Beauty Leopard", but always failed to score at the box office. So the choice for this type of vehicle is confusing, but still, as a first effort and a tool to build brand recognition, it could perhaps work.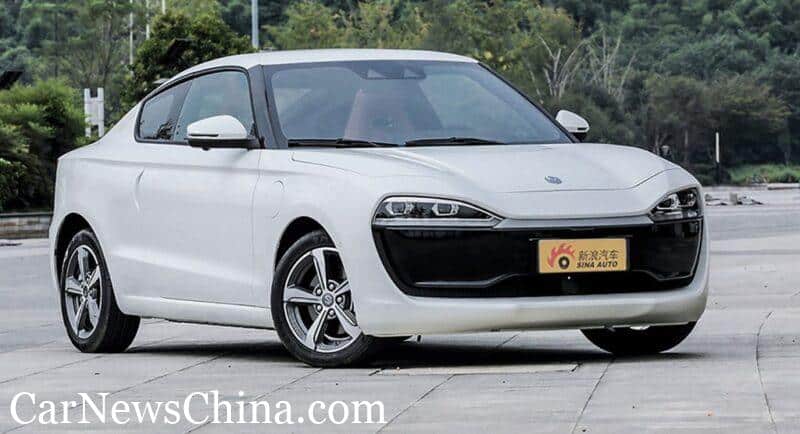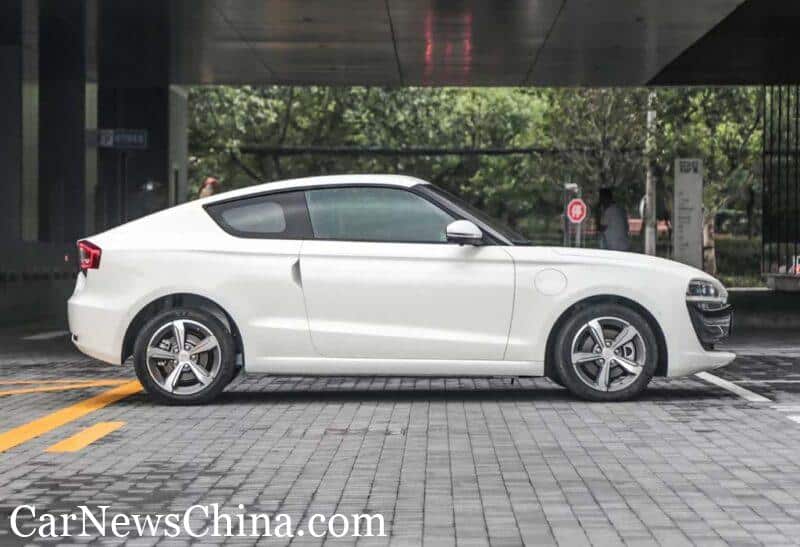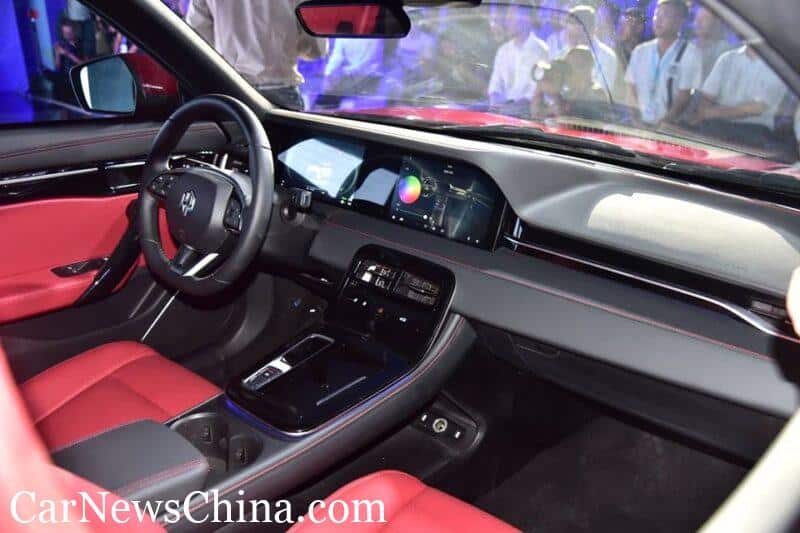 A more serious incident takes place when journalists are invited to test drive the car in 2018. Some of the journalists are stopped and fined by the police during their test drive. Not for breaking the speed limit, but because Leapmotor failed to apply for a valid license plate. Apparently the brand is rather unaware of the regulations covering their industry.
That naivety shows even more on the production side. Leapmotor opens a shiny new factory, only to find out then that they are not allowed to produce and sell cars. It's a recurring issue with these startups, the government issued production permit. Most of the startups are well aware that this permit is a necessity and make arrangements accordingly. Leapmotor, well they are now on the hunt for a permit in a hurry.
Antennas, Batteries, Changjiang
So here comes the first bonus story. In the early nineties Cao Zhong establishes a factory for automotive antennas in Hong Kong. He names his company Innovative Holdings, but it will change names every few years. The company gradually moves into a more diversified product selection and becomes a medium sized supplier to the general car industry, mostly in China.
After being known as Carico Holdings and Jia Sheng Holdings, it becomes Thunder Sky in 2010 and Sinopoly a year later, as it acquires the lithium-ion battery manufacturer of the same name. They walk into a hornet's nest by the way, as Sinopoly is sueing its former deputy-Chairman Winston Chung over stolen patents and financial fraud. Sinopoly makes a slight variation of LFP-batteries, LYP (lithium-yttrium-ferrous-phosphate), and does that quite successfully.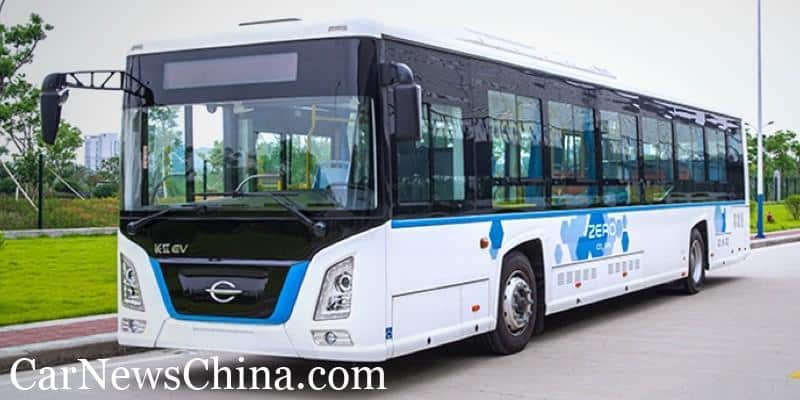 With the acquisition of Sinopoly the company becomes part of the very first wave of companies looking for a way into the New Energy automotive industry. In these days, around 2011, the focus was mainly on buses, as the Chinese government had set the goal to replace its entire fleet of public transport buses with EVs. Sinopoly follows a dual strategy. It creates its own facilities in Hangzhou and acquires in April 2014 the Yunnan Coach Manufacturing Factory. This is an old bus factory, formerly state-owned, but just prior to 2014 part of Midea Group's (a home appliance maker) failed attempt to get into bus making.
The bus factory and the holding company assume the name Wulong (Five Dragons), so the Hong Kong group is now known as FDG Electric Vehicles. FDG starts making electric buses in the Yunnan factory and its own Hangzhou base under the Changjiang brand. The Changjiang name comes from its second acquisition, Hangzhou Changjiang Coach Manufacturing (a local, state-owned bus manufacturer established in 1954), in 2016. This company is merged into the Hangzhou base and gets the revised name Hangzhou Changjiang Automobile. FDG adds some converted electric delivery vans to the program and shows a few passenger cars on the Beijing auto show, first in 2016 and again in 2018. Although Hangzhou Changjiang Passenger Cars is officially founded, there's no actual production of the car.s A Lifan based sedan is made in very small quantities.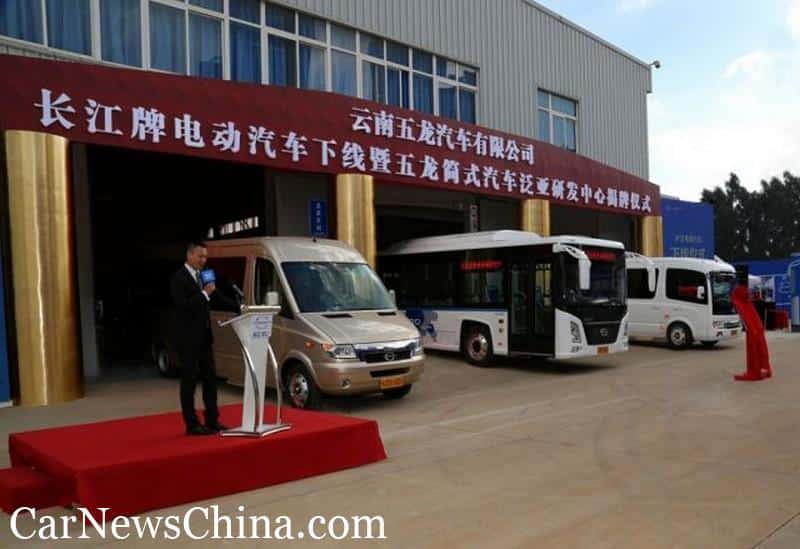 Leapmotor chooses Changjiang (the passenger car company) as its foundry in 2019 and the production of the S01 can commence. The Leapmotor cars are actually built in its own factory, then shipped to Changjiang as CKD kits for final assembly.
Predictably the S01 is not really a quick seller, so Leapmotor can use an additional model to boost sales. In a corner of the Changjiang factory it finds one of the 2016 show models, then presented as the Changjiang eCool. It's a small hatchback in the budget segment, comparable to the Neta N01 or Changan BenBen. A quick fix up of the eCool results in Leapmotor's second car, the T03. It's on the market in January of 2020 and quickly outsells the S01 by ten to one or more.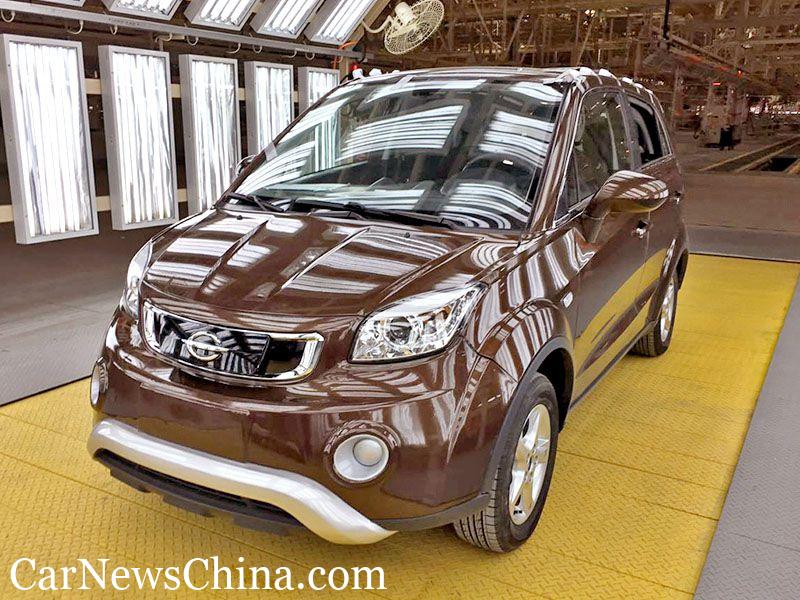 While Leapmotor has no monetary problems at all, the several financing rounds all bring in the required amount of money, things are different at Changjiang. Like many smaller operations, the company gets in trouble during the covid pandemic in 2020. It's the usual story of unpaid debt and suppliers and wage arrears. Late in the year, the company goes into bankruptcy protection and is ultimately liquidated in early 2021.
Plan B
Does this mean it's back to square one for Leapmotor? Well, not exactly. They now have a full year of hands-on experience in the car industry and they learn. They learn quickly and do what most other sensible startups do: buy an ancient, ailing car maker and piggyback on their production permit. In the case of Leapmotor the ailing manufacturer of choice is Forta. So this is your second bonus story.
Forta originates from the Fuzhou Automobile Works, established as state-owned company in Fuzhou City (Fujian province) during the 'Great Leap Forward' in 1956. It's mainly a components manufacturer, but in its early years Fuzhou also assembles very small numbers of light trucks. This situation continues until the early seventies, when Fuzhou starts making vehicles on BAW technology. The first Fuzhou car in series production is a SUV based on the BAW BJ212.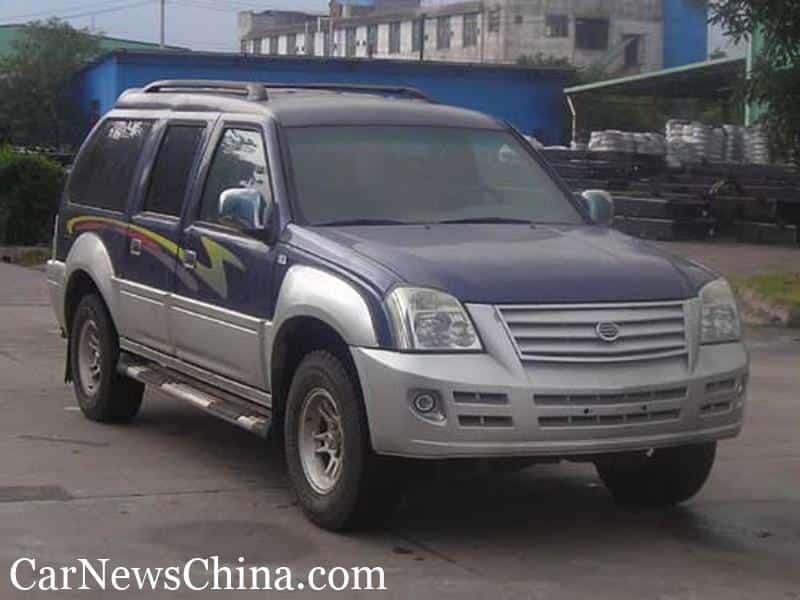 Things get a little bit more serious when Fuzhou introduces its own version of the BAW BJ130 light truck in the late seventies. Production numbers then rise to several hundred per year. Halfway through the eighties Fuzhou Auto Works exchanges the BAW technology for a line of light trucks based on the Toyota Dyna. Meanwhile they also assemble a batch of a few hundred Mitsubishi L300 minivans.
At the same time several car related industries are merged under Fuzhou Automobile Industry Corporation, Fuzhou Auto Works being one of them. Control over the company transfers from Fuzhou City to Fujian province. The larger Fuzhou Automobile tries to forge a joint venture with Isuzu, but ultimately fails due to ongoing financial difficulties. A number of Isuzu-based vehicles do enter production.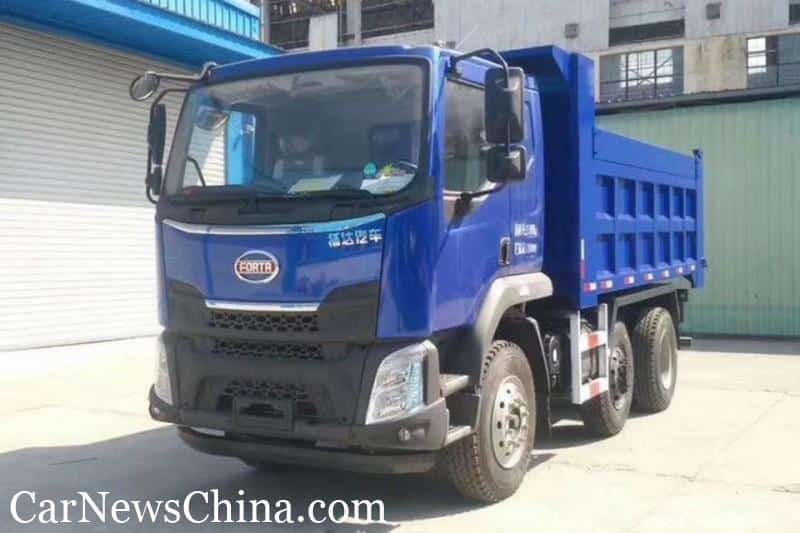 In 1990 however Fuzhou Automobile closes a technical cooperation agreement with another Japanese manufacturer, Mazda. Under the new brand name Forta a number of Mazda products are made by Fuzhou Auto Works, namely the B-series pickup, Bongo minivan and later the MPV people carrier. In 2001 Fuzhou Automobile needs a reorganization and the company is relaunched as New Fuda Automobile Industry Co., Ltd. It continues making the Mazda products, until the Japanese brands changes its China strategy. In 2006 it enters in joint ventures with both Changan and FAW, leaving Fuzhou in the cold.
Another round of financial restructure is needed and the local government finally has enough of it. It sells New Fuda to the Sanlong Industry Group in 2010, a Shandong based company specialized in heavy machinery. After the withdrawal of Mazda, Forta makes some generic SUVs and pickups, but enjoys more success in the light commercial vehicle market. Although Forta keeps moving along, it never becomes a large manufacturer. In October 2020 Sanlong Group sells all its shares of Forta to Leapmotor, that thus acquires access to its own production permit.
An overview of Forta's production vehicles is available at ChinaCarHistory.
Getting sensible
This finally ends the ill-prepared initiation period of Leapmotor. No longer it needs to haul almost ready cars from one Hangzhou factory to another, it can complete assembly in its own smart factory. You could conclude from my description of Leapmotor so far, that I don't think too highly of the company. But hidden under the slightly clumsy beginning is quite a lot of potential. I actually think Leapmotor might a company we're going to hear about a lot.
For instance, while the car industry might offer its unexpected curve balls, Zhu Juangming is not a stupid man. On the contrary, he has a very clear vision. One of the things he does from the start, is cleverly selecting the components to develop in house and which to outsource. His selection criterion is very clear: high-margin components must be 'vertically integrated'.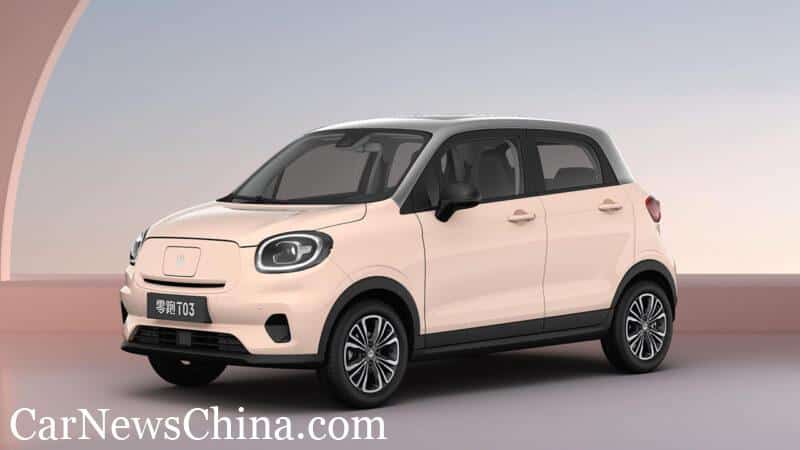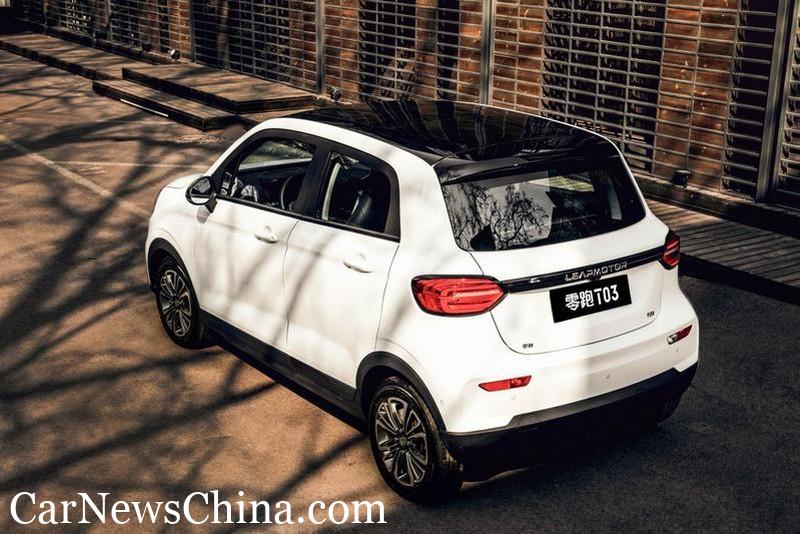 So Leapmotor develops and builds its own electric traction motors from the start. It helps controlling cost and it's within the core competencies of mother company Dahua. In the same line of thinking is designing its own vehicle controller. This "Lingxin 01" chipset is completely developed in-house and controls all the basic vehicle systems and also the 'artificial intelligence' smart driving functions. To take advantage of large scale production, the Lingxin 01 will not just power Leapmotor cars, but also Dahua security systems.
During the launch of the latest vehicle Zhu Juangming makes a big deal about another example: headlights. The days of a simple bulb are long gone. Today's light clusters are heavily sculpted pieces of high tech, with LED-matrix design and projection functionality. Zhu argues it's one of the highest margin components of the entire car and making the units in-house creates a major cost advantage.
Leapmotor's latest car is the C11, with deliveries just starting now. It shows the company has become far more sensible. The C11 is a mid-size SUV, in my opinion a good looking one, and targeted at the heart of the China's car market. Prices start at RMB 160,000 ($25,000) for a 272 hp RWD version with 500 km range (600 km range is optional). The car comes with all the usual connectivity options and electronic gadgets. Can I say it, yeah, I can: obviously it has facial recognition for adjusting all kinds of settings to the driver's preference. And Dahua, being in the camera business, follows the same pure vision based system for autonomous driving as Tesla.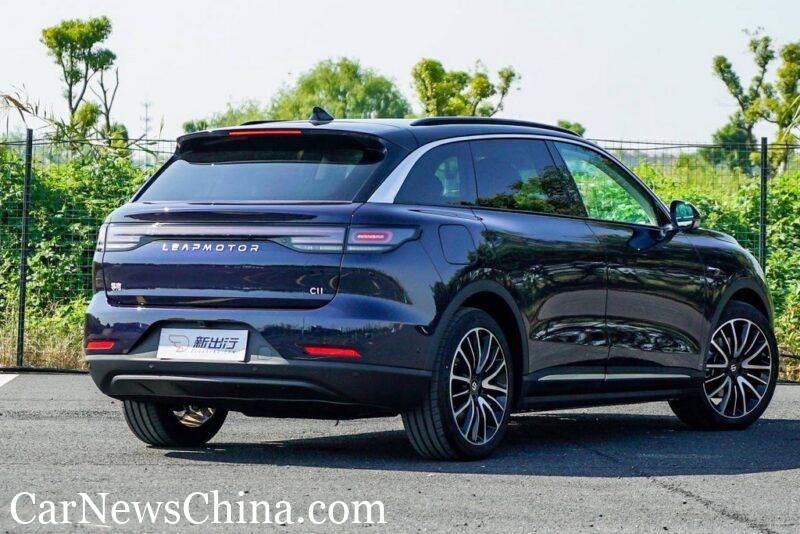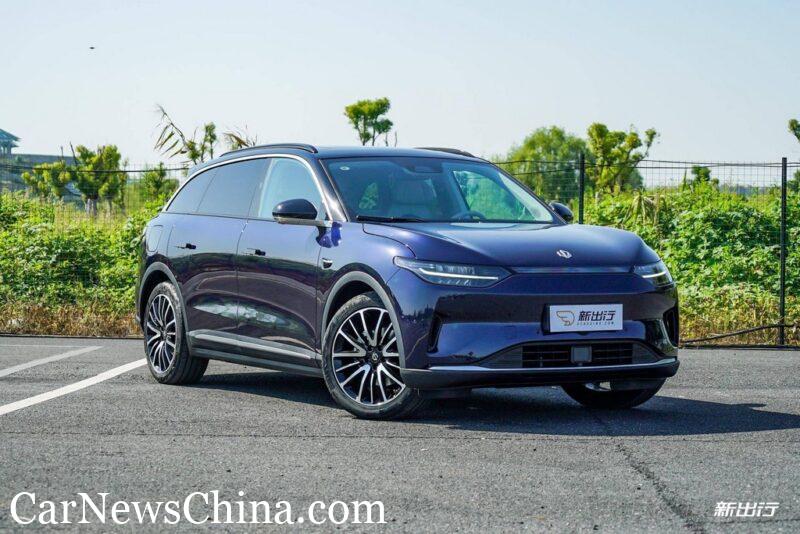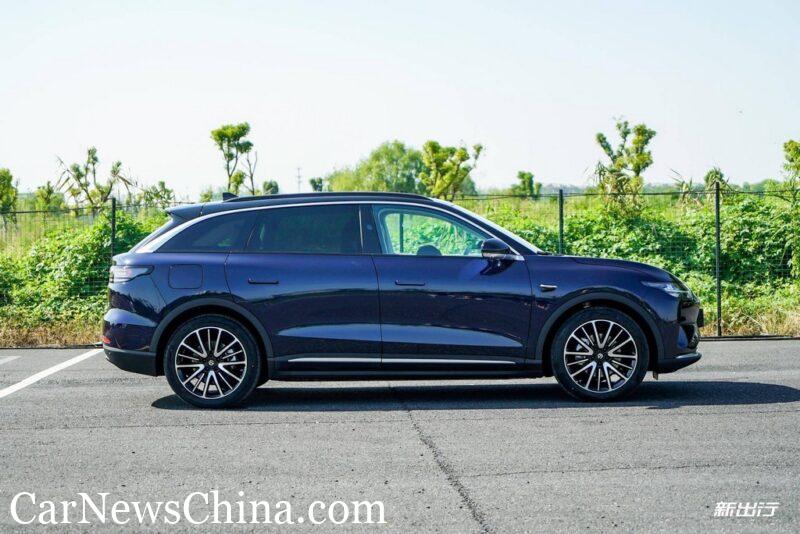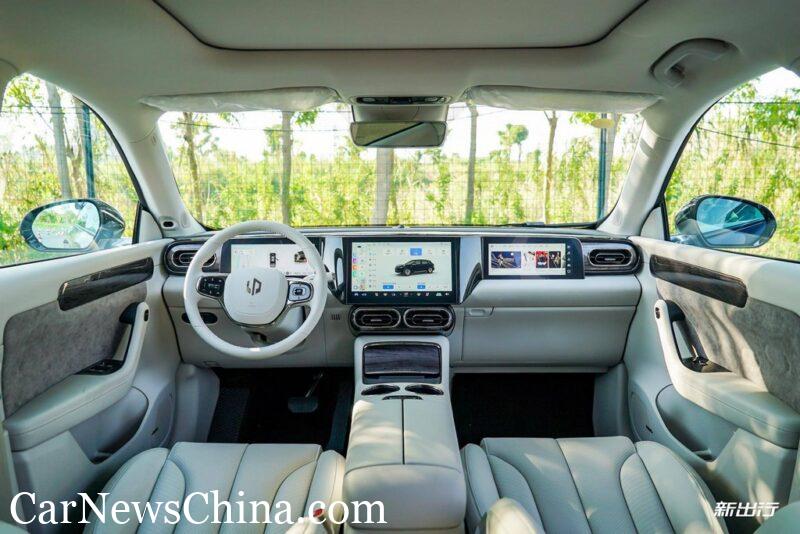 Leapmotor also offers the C11 as dual motor 4WD version. This one comes with the bigger battery for 550 km range and has 550 hp to propel the car in 4.9s from 0 to 100 kph. This top of the line version costs only RMB 200,000 ($31,000). It 's a Tesla Model Y Performance for half the price!
So there you have it. From a weird and confusing startup Leapmotor has changed into a very promising NEV manufacturer. The C11 is easy on the eyes and offers excellent specs and state of the art electronics at a rather low price. If this is any indication what to expect from Leapmotor's upcoming cars, than we have another powerful contender on our hands.
Read more Automakers Stories
Every week we publish one exiting article about history of famous Chinese Automakers. Check the ones you haven't read yet.