Recently, XPeng applied for a patent for a flying car. It looked like a real car with a giant roof rotors box. Suddenly, some spy shots of the XPeng flying car on the road leaked online. It's remarkable that XPeng really tests it. Let's get acquainted with it.
XPeng Heitech Introduction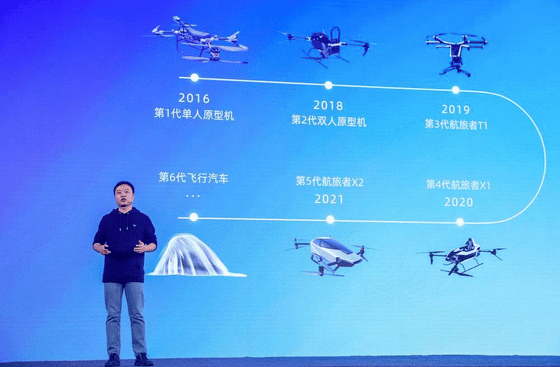 XPeng Heitech is a company that develops all of the XPeng flying cars. Zhao Deli founded it in 2013 with financial support from XPeng CEO He Xiaopeng. From 2016 till 2021, XPeng Heitech presented five generations of its flying 'cars.' The fifth generation even has come to Europe this year. Anyway, there is a problem with all the XPeng Heitech's flying 'cars.' They don't look like actual passenger vehicles as they haven't got wheels or a traditional body shape. The sixth generation of the XPeng flying car is going to change it.
XPeng New Flying Car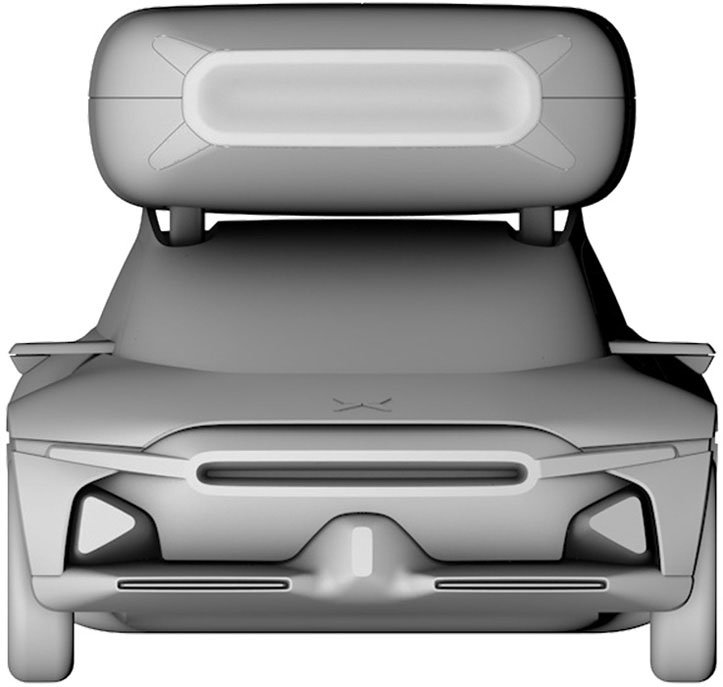 Previously, we covered patent images of the XPeng flying vehicle. It has a look of a classic car, except for the case for rotors on the roof. According to documents, the real challenge of making a folded flying mechanism is to lock rotors properly to prevent damage when the car is driving on the road.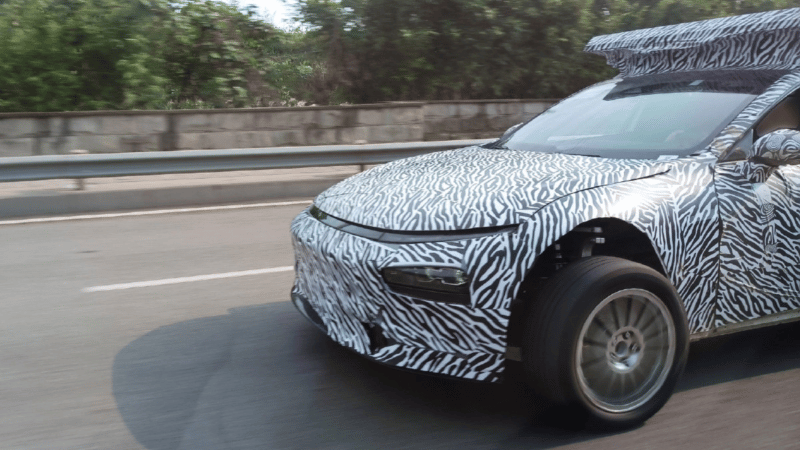 And now, let's move on to spy shots. According to the source, this flying car was shot on Chongqing roads. As we can see, the test vehicle uses the body of the heavily modified XPeng P7 electric sedan. Its front wheels have been moved forward, and the front track was increased drastically. Worth mentioning that the shock absorbers look thicker. The car itself is longer than the original P7.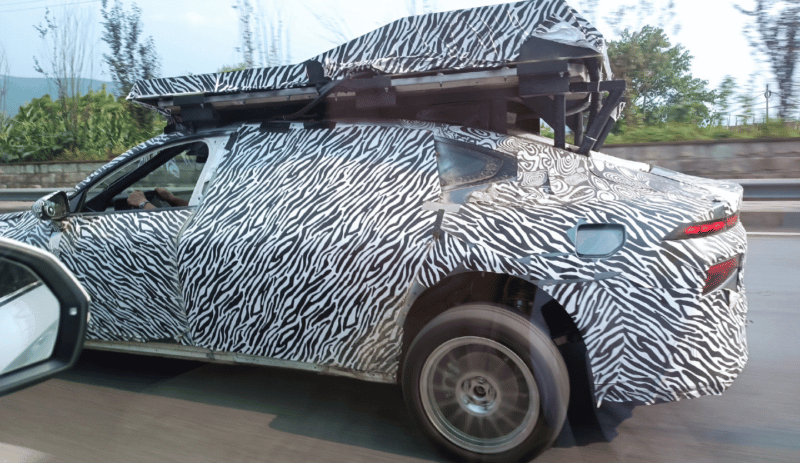 But the thing that deserves all the attention is the roof of this vehicle. There we can see a large piece attached to the roof. Some thick cables go into this roof piece. So it is definitely not just a roofline extension. Bearing in mind that the main challenge of making the flying vehicle with folded rotors mechanism is to keep it free from on-road vibrations, we may guess that XPeng Heitech is currently testing different suspension systems to prevent excessive shaking of the folded mechanism.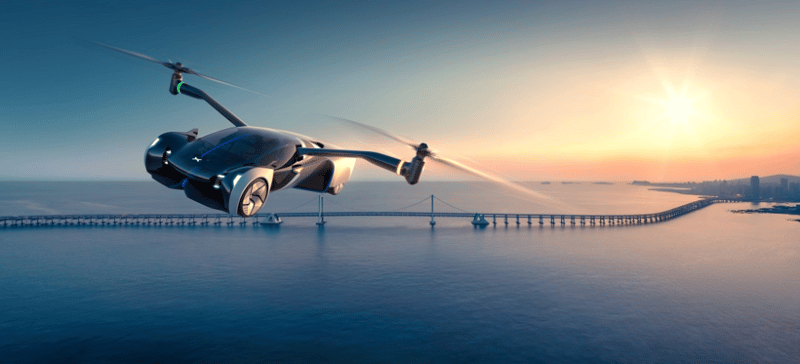 So the XPeng flying car is in its early stages of tests. But previously, XPeng shared that it will launch its flying car in 2024 with a price tag of around 1,000,000 RMB (150,000 USD). They also shared that their flying car will weigh two times less than the XPeng P7, whose curb weight is 1,920 kilos. We will monitor this exciting vehicle, so stay tuned!
Source: Weibo