The prestigious award is selected by Auto Motor & Sport Sverige, a leading Swedish car magazine. The editorial team awarded NIO ET7 as Car of the Year and also as best in the luxury class. "A new brand is shaking up. Luxurious experience at a good price," magazine comments. Last week Nio also opened the first Nio Space in Sweden in Westfield Taby Centrum, Stockholm.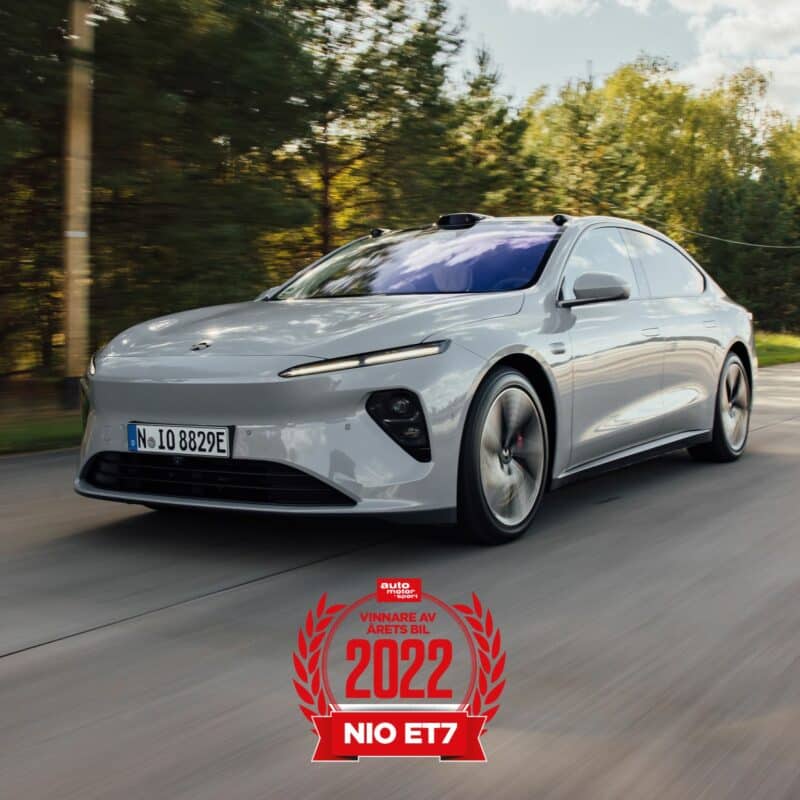 Since Nio entered the EU market in October, the ET7 sedan has collected two prestigious awards. First, it impressed Germany by winning the Golden Wheel award, and later ET7 became Technological Frontrunner of the Year in Denmark, beating the Mercedes EQS and Tesla Model Y.
In December, Nio achieved second place in the Norwegian Car of the Year award. "Nice design, great space, high comfort combined with raw muscle power and good range are all ingredients that will undoubtedly lead to the NIO ET7 gaining many followers", the jury said. ID.Buzz was the winner.
Norway was Nio's gateway to Europe in late 2021 and has sold there nearly 1300 cars since then, mainly ES8 NT1 SUVs. Nio follows its '25 countries by 2025 plan' and entered the first EU countries in October – Germany, Denmark, Sweden, and the Netherlands.
In the second phase, Nio will enter Austria, Belgium, France, Hungary, Italy, Spain, and Switzerland. William Li personally confirmed that Nio aims for the US market in 2025, although it will be difficult. Nio already has US headquarters in San Jose, California, and recently signed a ten years lease there.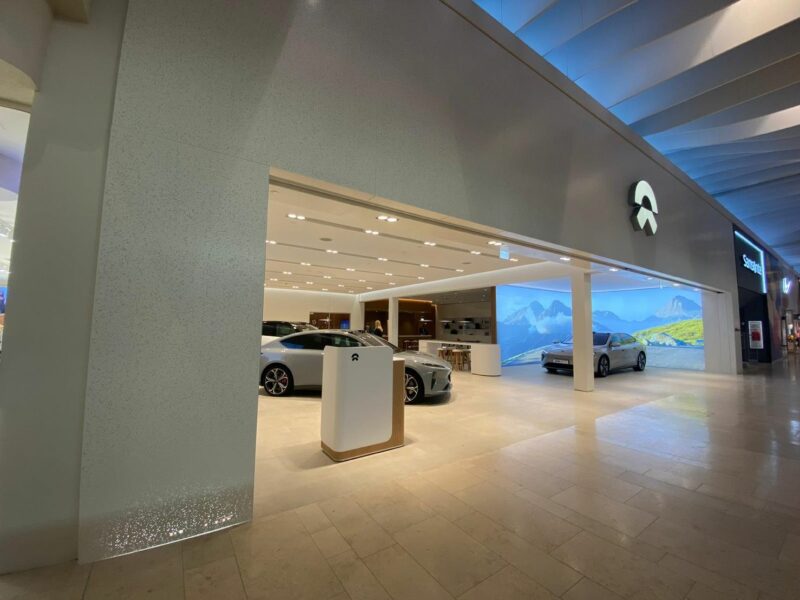 Nio also pushes for building infrastructure in Europe. On December 16, Nio opened its first EU Nio House in Berlin and its second in Europe after Nio House in Oslo. They also planned to have 20 PSSs in Europe by the end of 2022; this goal was later reiterated by Nio's president Qin Lihong to 17-18 units. Nio currently has 9 PSS in operation in Europe, the latest being open in Apeldoorn, Netherlands. The tenth European PSS in Den Hoorn (third in the Netherlands) will open soon. The Nio's goal for 2023 is to have 120 PSSs in Europe.
Nio will unveil two new models on December 24 during the annual Nio day. One of them will be refreshed Nio ES8 2023 based on the new NT2 platform, and the second car remains in mystery but based on recent spy shots, we assume it might be the Nio ET5 station wagon (kombi).
The deliveries of ET7 in Europe have already started; EL7 (ES7) will begin deliveries in February and ET5 in March. Originally Nio announced it would offer only a subscription base model in Europe; later, after a customer backlash, it was changed, and Nio showed a buyout option.

It seems the following country for Nio to win some awards is the Netherlands; we will keep an eye on that.