Refreshed Nio ES8 underpinned by the NT2.0 platform was exposed by documents revealed by MIIT. The MIIT must approve every car in China before production starts, and thanks to it, we can see the documents and pictures Nio submitted for its ES8 2023 equipped with lidar.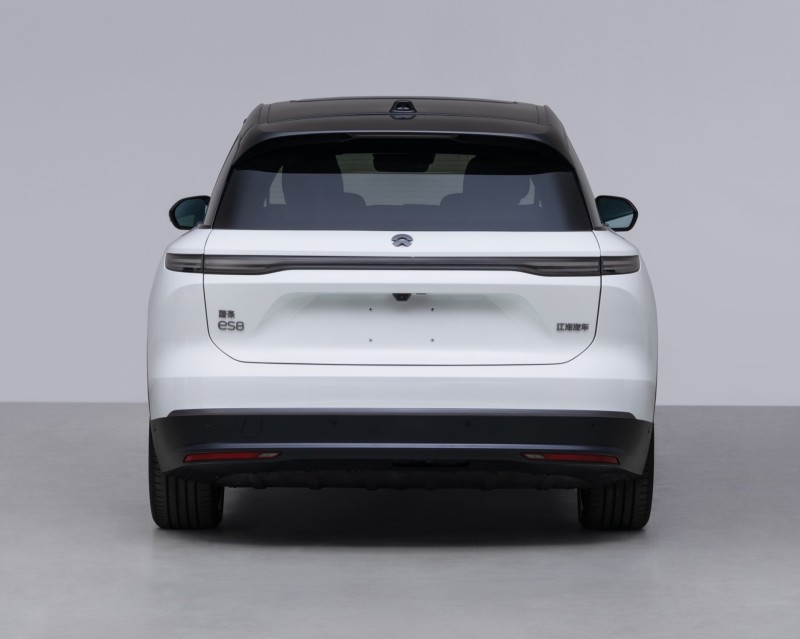 The refreshed ES8 was spied in camouflage several times before and will finally be launched on December 24 during Nio Day in Hefei. Like other NT2.0-based cars (ET7, ES7/EL7, and ET5), ES8 2023 has a lidar on the top of the roof and high-definition cameras on the sides. The ADAS-related hardware is on par with ET7 and ES7, which indicates it will feature NIO Aquila Super Sensing, which is part of NAD (NIO Autonomous Driving).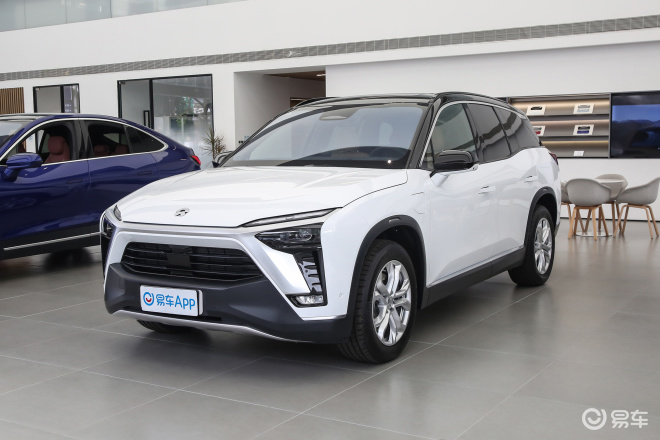 Compared with ES8 NT1 from 2018, the appearance is a bit adjusted, and the size is slightly bigger. The front is similar to another NT2-based SUV, ES7 (EL7). The interior will only provide a 6-seat layout (ES8 has a 7-seat version, but the new ES8 cancels it).
The size is:
ES8 2023: 5099/1989/1750 mm, and the wheelbase is 3070 mm
ES8 2018: 5022/1962/1756mm, and the wheelbase is 3010 mm
(Length, width, height)
The curb weight is 2560 kg, so the new ES8 got 100 kg heavier than its predecessor, as the original ES8 had a 2460 kg curb weight. But don't worry, it also got more power too.
The new car will provide three wheel sizes – 20 inches, 21 inches, and 22 inches. The tire specifications are 255/50 R20, 265/45 R21, and 265/40 R22.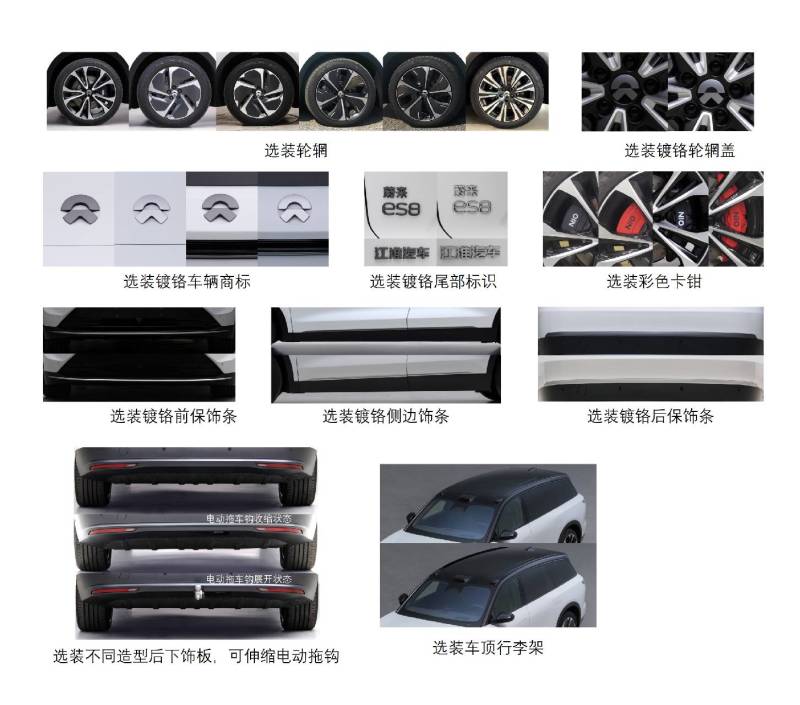 The car will be powered by a dual motor with 480 kW (640 hp), 4WD. The front engine will provide 180 kW, while the rear engine will provide 300 kW. The top speed is 200km/h. The original ES8 NT1 has 440 kW. New ES8 will be equipped with Nio's standard 75kWh or 100kWh NMC ternary battery, with the possibility of changing to a semi-solid battery in the future. The battery supplier is newly CABL, in addition to CATL, according to Nio's MIIT application.
The engine is TZ180S001/YS300S002 and supplied by Weiran (Nanjing) Power Technology Co., Ltd.
Same as with ES7 (EL7), the car can be equipped with an optional electric tow bar and can tow a trailer or a camper trailer with a weight of up to 2,000 kg.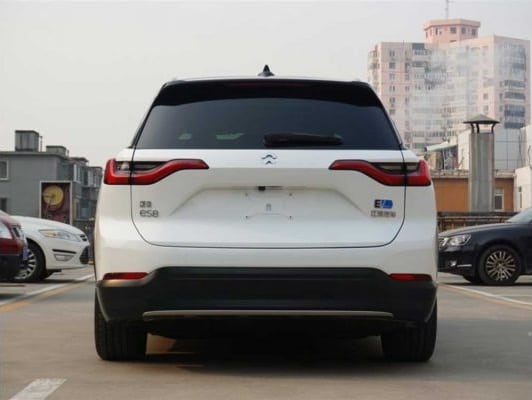 ES8 2023 won't be the only car that will officially debut on December 24 in Hefei. William Li, Nio CEO, confirmed there would be a second new model unveiled, and based on recent spy shots, we can speculate it will be a Nio ET5 station wagon (kombi).
Aside from ES8, Nio has two more models based on the NT1.0 platform – the ES6 mid-size SUV and EC6 crossover. NT1 lineup is also called 866 in China. The remaining two models will be upgraded to the NT2.0 platform in the first half of 2023.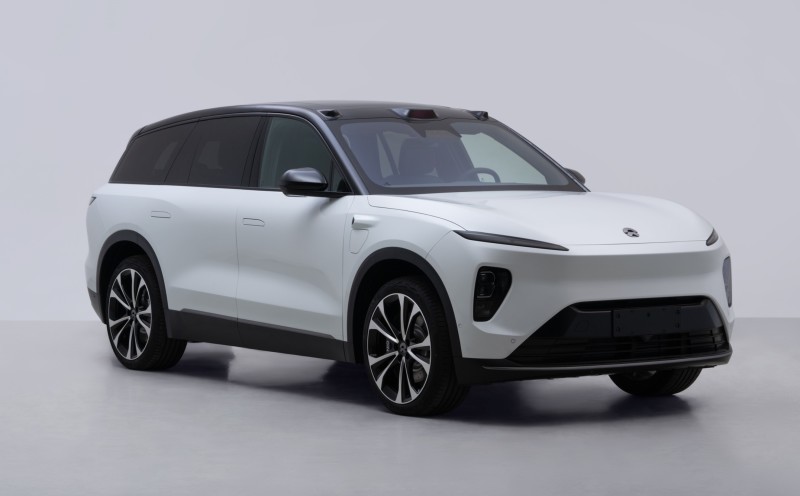 On December 17, Nio will open its first EU Nio House in Berlin. Nio entered Germany, Netherlands, Denmark, and Sweden in October. As Nio pursues its 25 countries by 2025 plan, the second phase of its global push includes Australia, France, Italy, Austria, Belgium, Italy, Switzerland, Spain, and the US. William Li personally confirmed that Nio aims for the US market in 2025, although it will be difficult. Nio already has US headquarters in San Jose, California, and recently signed a ten years lease there.
In November, Nio delivered ATH 14,178 vehicles, beating expectations and increasing by 30% year-over-year. Nio insured 2982 EVs in week 49 (Dec 5-11), +28% YoY and -5% WoW.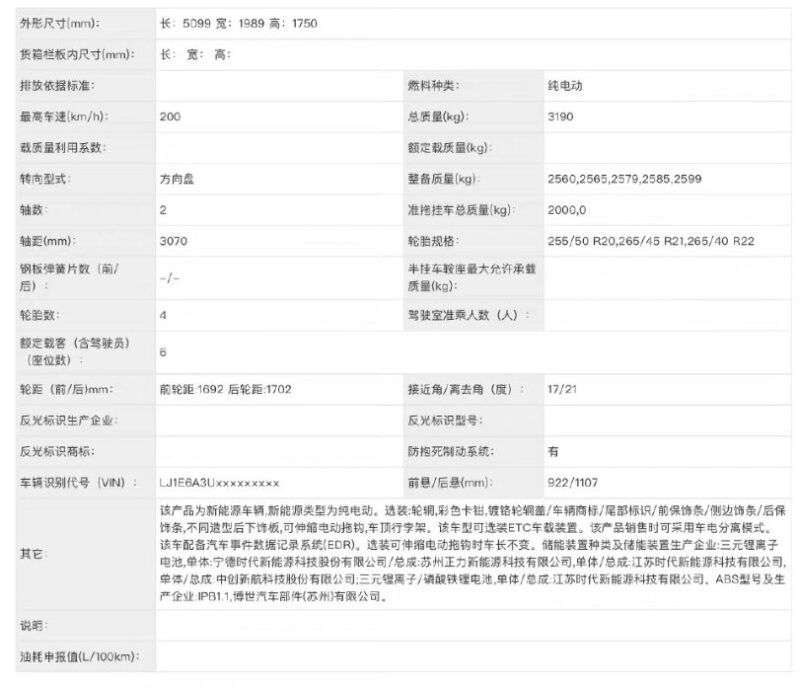 Nio ES8 will be contract-manufactured by JAC. Based on MIIT filling, in Nio's first Hefei factory, which JAC operates. Nio ES8 will start deliveries in H1 2023.