On November 21, Nio announced prices for ET7, ET5, and EL7 (ES7) in four new markets – Germany, Netherlands, Sweden, and Denmark – making them the first EU countries where you can buy a car from the Shanghai-based EV startup. It is also a direct entrance to the home market of Nio's main competitors – BBA (Benz, BMW, Audi). Nio aims for the premium segment so the final EU prices were highly anticipated. So let's have a look.
In Germany, the ET7 sedan cost 69,900 EUR without a battery. If you want a car with a battery, you pay 12,000 or 21,000 EUR for a 75kWh or 100kWh battery, respectively.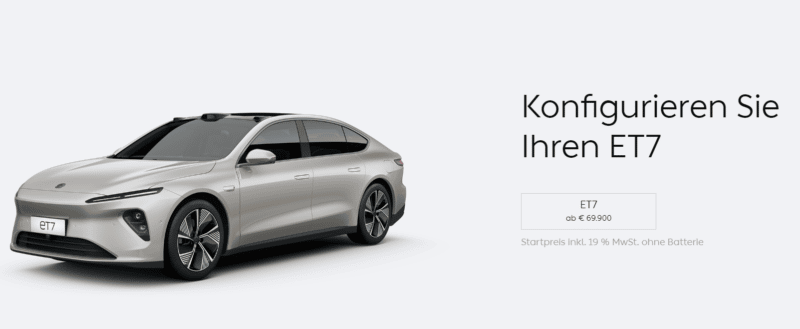 The SUV EL7 starts at 73,900 EUR without a battery and rises to 94,900 EUR with a 100kWh battery. The ET5 begins at 49,900.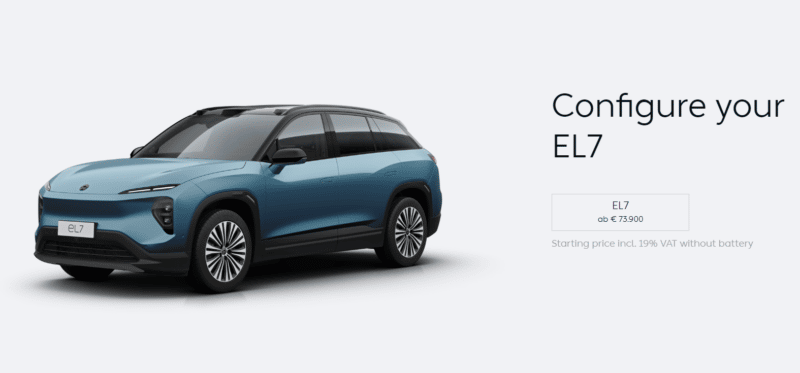 If you buy a car without a battery, you need to subscribe to BaaS (Battery as a Service), which costs 169 EUR/monthly (75k Wh) or 289 EUR/monthly (100k Wh). You can cancel your subscription at any time after one month of using it.
Comparing all four countries, Germany is the market where you can buy Nio for the lowest price. In Denmark, you pay the most as ET7 BaaS costs 92,000 EUR, EL7 with 100kWh battery 120,000 EUR, and ET5 BaaS 57,000 EUR.

In China, ET7 BaaS costs 388,000 RMB (52,800 EUR), ES7 (EL7) with 100kWh battery 526,000 RMB (71,644 EUR), and ET5 BaaS 258,000 RMB (35,100 EUR). Higher prices are probably a result of various variables such as shipping costs, 10% import tariffs, different service costs, etc.
The cheapest Nio to get in Europe is ET5 with BaaS, and the most expensive is EL7, with a 100 kWh battery. All cars come with a 5-year warranty, five-year free road assistance services, and 10,000 Nio points. In China, you can buy various groceries from the Nio Lifestyle brand with Nio points, so we can expect something similar in Europe.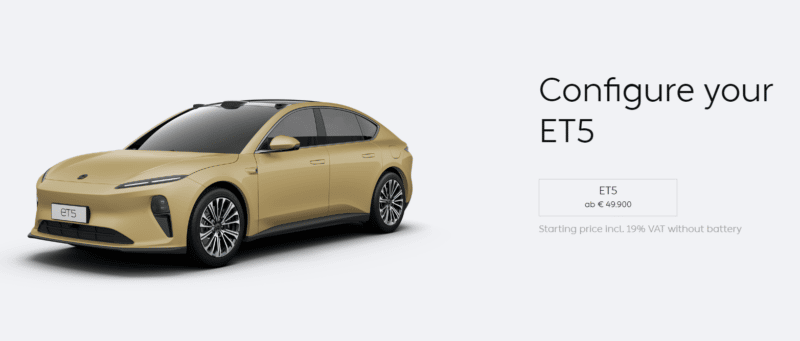 A few days ago, Nio announced the first battery swap station in Sweden; by December 1, the first swap station will be open in the Netherlands. There is also one in Germany in the small town of Zusmarshausen between Munich and Stuttgart. It would be interesting to watch if European customers will go for the BaaS subscription – there are about ten swap stations in Europe, not much compared to 1200 built in China. Still, even without swapping, customers might enjoy the option to "lease" the battery and lower the price of the car. I'm sure Nio's data team is already evaluating customers' behavior.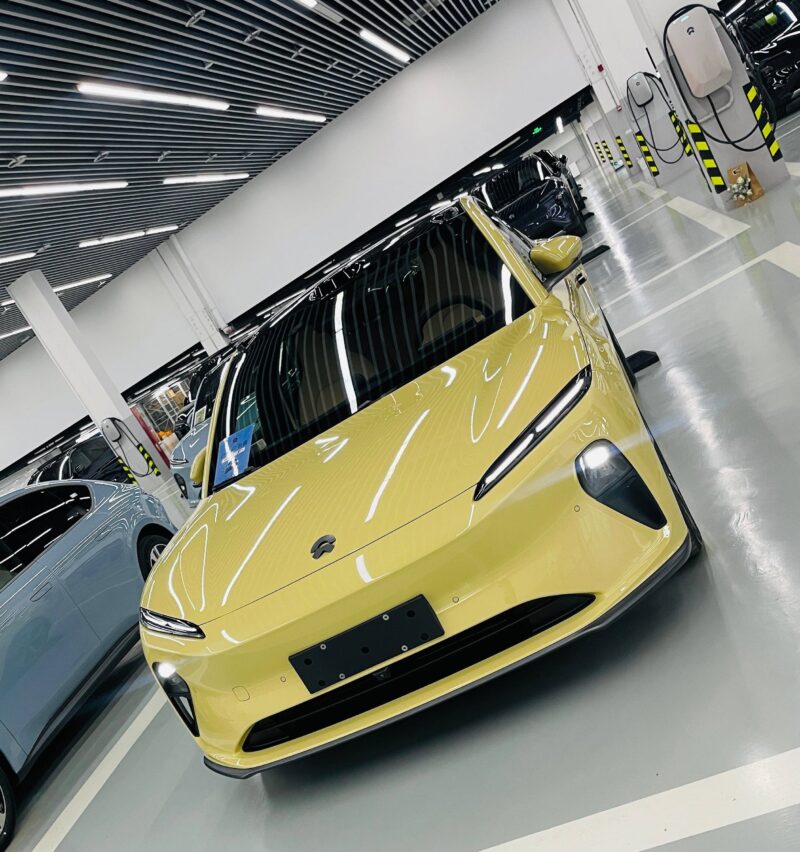 If you buy the car now, the estimated delivery is between February – March 2023. We will definitely keep an eye on its sales and EU journey.
Further reading: