The new Honda Integra was officially unveiled in China and it ain't as bad as we thought. Honda really tried to give it a somewhat sporty touch so it doesn't look too much like the Civic where it is based on. Honda showed two variants: a yellow ('Hot Yellow') base model and a blue ('Emerald Blue') Sports version.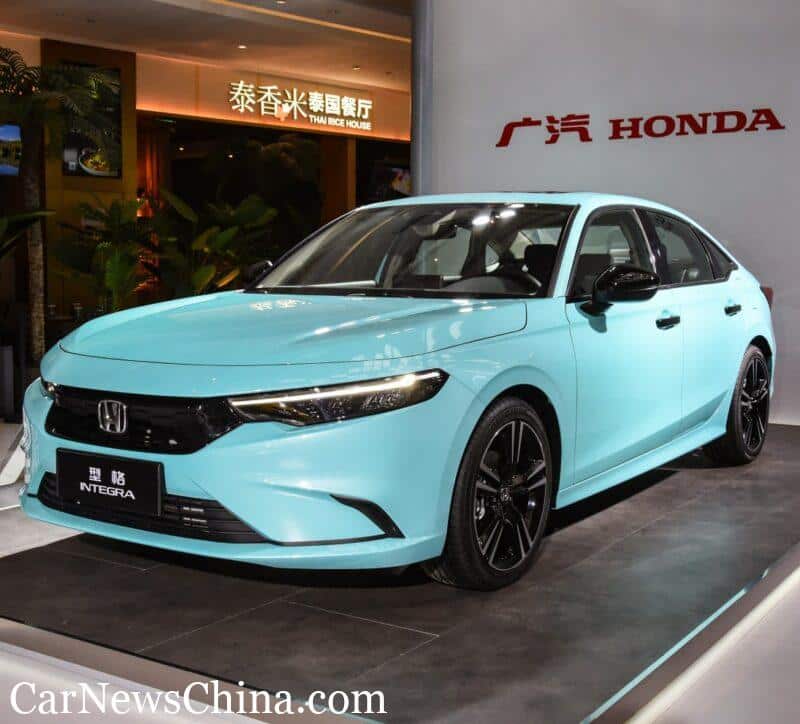 The Honda Integra is made in China by the GAC-Honda joint venture. It is based on the 11th generation Honda Civic sedan. This Civic will also be produced in China, but at Dongfeng-Honda, Honda's other Chinese joint venture. This kind of twin-cars are very common in China where many car makers have more than one joint venture. The Chinese name of the Integra is 型格, Xingge.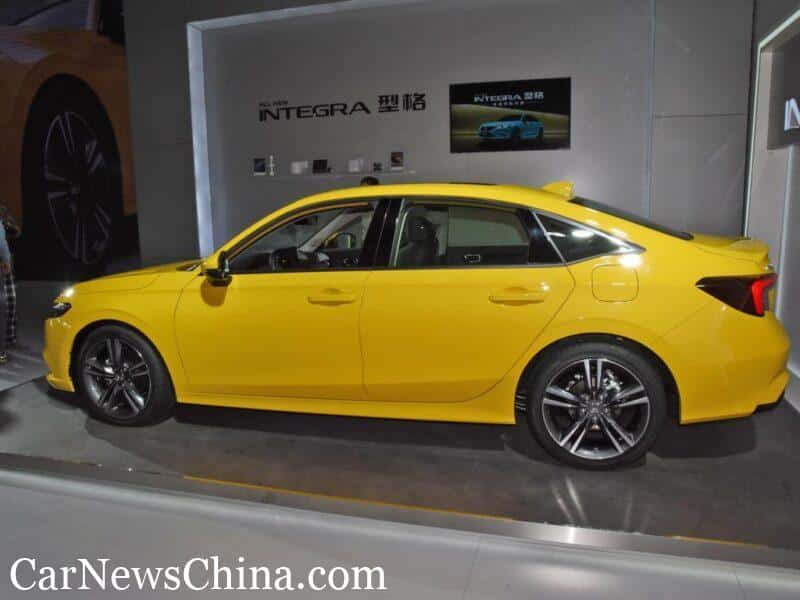 The new Honda Integra is powered by a L15C9 1.5 liter turbocharged four-cylinder petrol engine. The engine comes in two tunes:a '180 Turbo' with 127 hp and 180 Nm, and the '240 Turbo' with 182 hp and 240 Nm. Both engines are mated to a CVT. Later on, Honda will add a six-speed manual gearbox to the lineup. The naming refers to the torque numbers.
The difference in hp output between the two engine variants is oddly large, 127 vs 182. It almost seems wrong, 150-182 would make more sense, but the specs come from Honda's own website.
Interestingly, the engine is manufactured by Dongfeng-Honda. It is quite rare to see joint ventures, that are essentially competitors, supplying each other.
Size: 4689/1802/1415, 2735.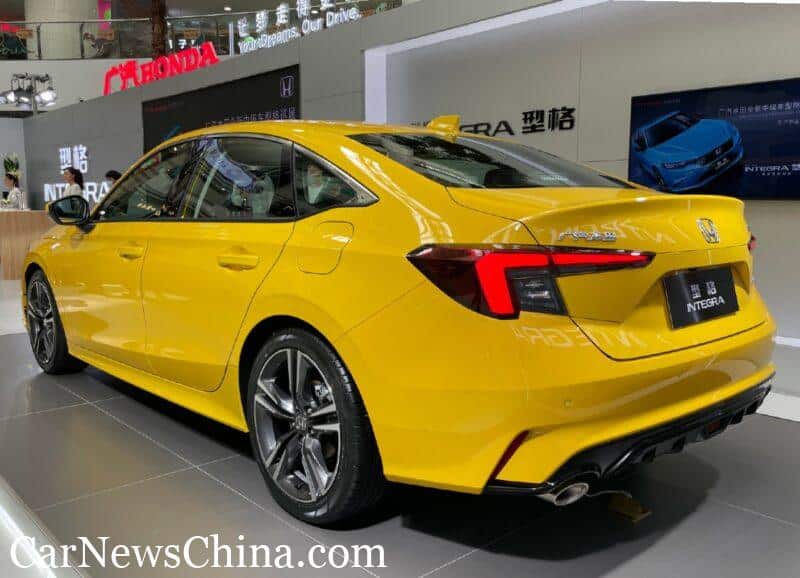 The rear has a racy look with an integrated rear spoiler, fat exhaust pipes, and a faux diffuser.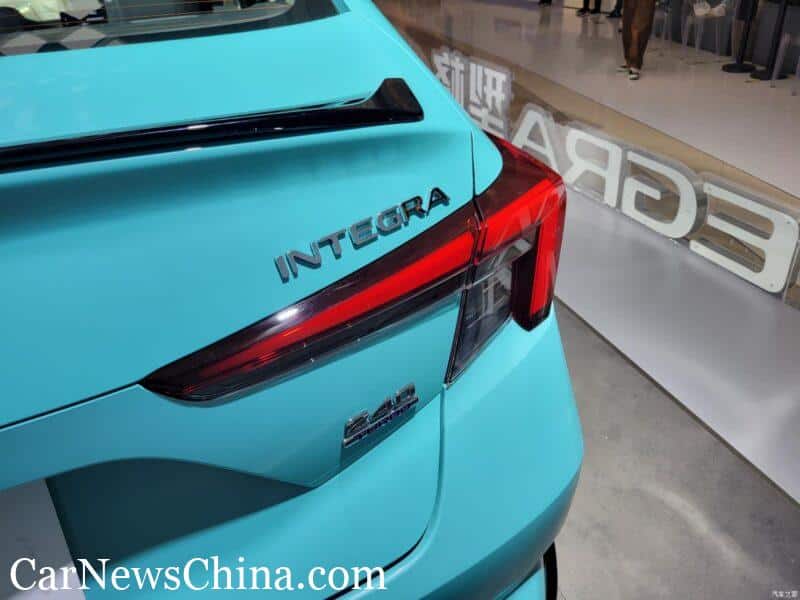 The Sports version tops that with a black faux carbon lip.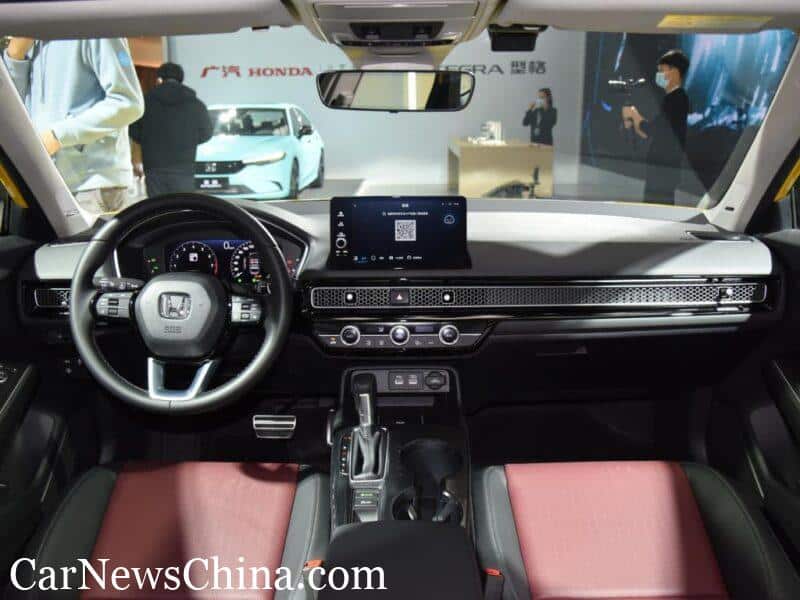 The interior looks strangely old fashioned for China in 2021, and it isn't very pretty either. The steering wheels is too large, the instrument panel is digital but not very modern, the main screen is tiny, there are way too many buttons around and the seats are too flat for a supposedly sporty car like the Integra.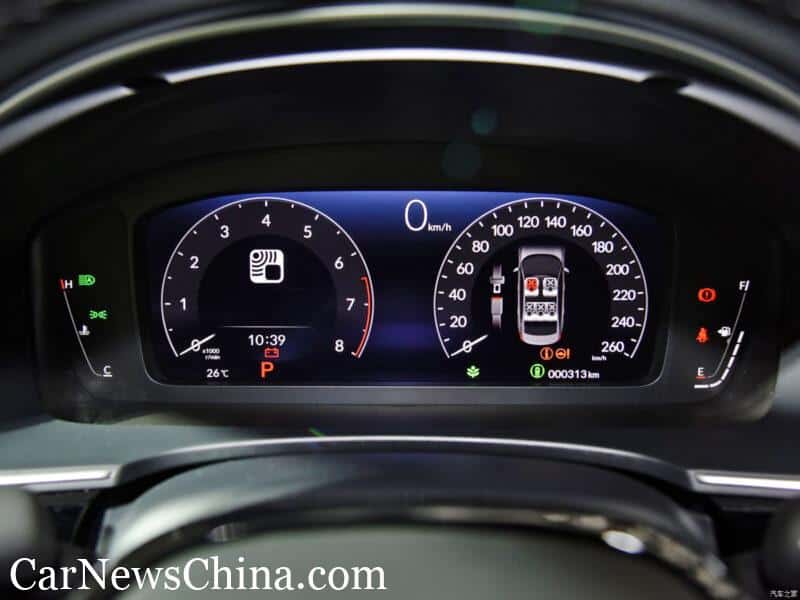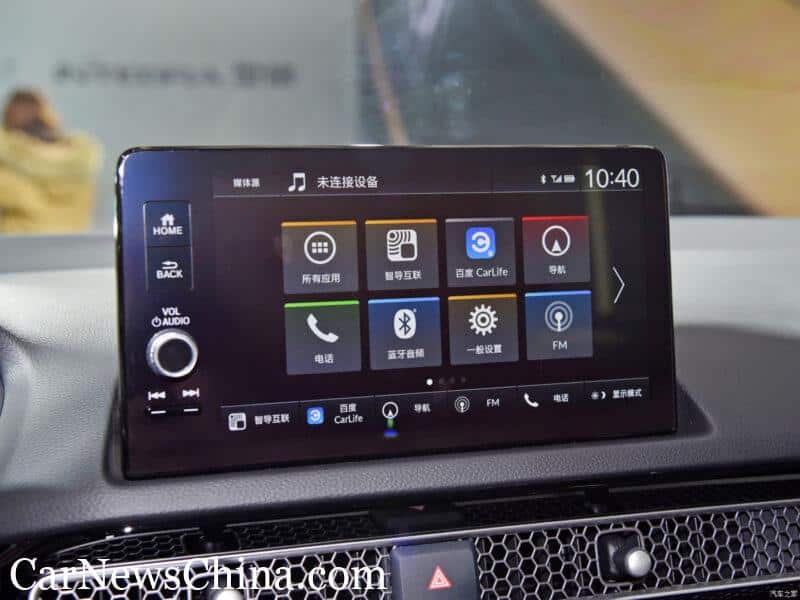 Main screen looks like it was nicked from a 2015 Volkswagen. The infotainment runs on Honda Connect 3.0. It has Baidu CarLife but no Apple CarPlay. The air vents are nicely embedded into a honeycomb bar. The Integra is equipped with a 12-speaker Bose audio system.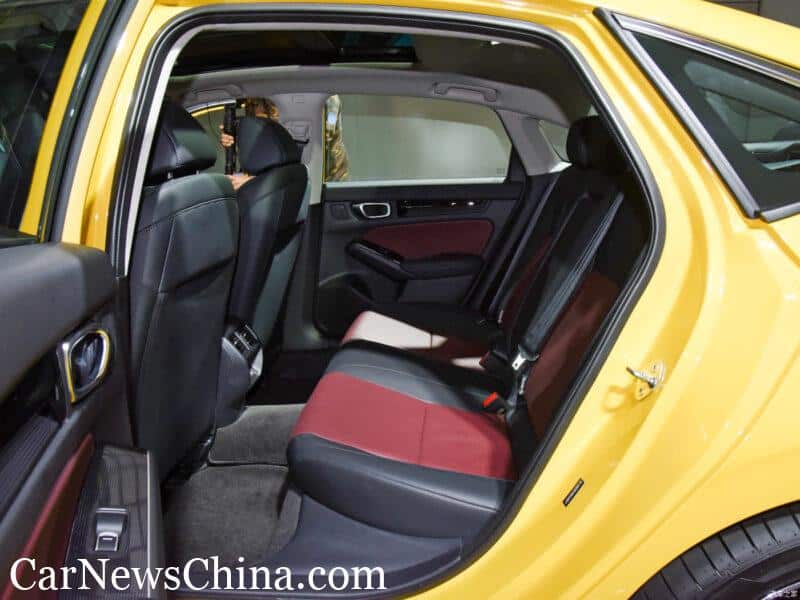 The rear bench is very flat as well and the middle seat is small. It all looks a bit… cheap. Perhaps this is just a pre-production car or the such. Let's see how the cars look when they arrive at the dealer.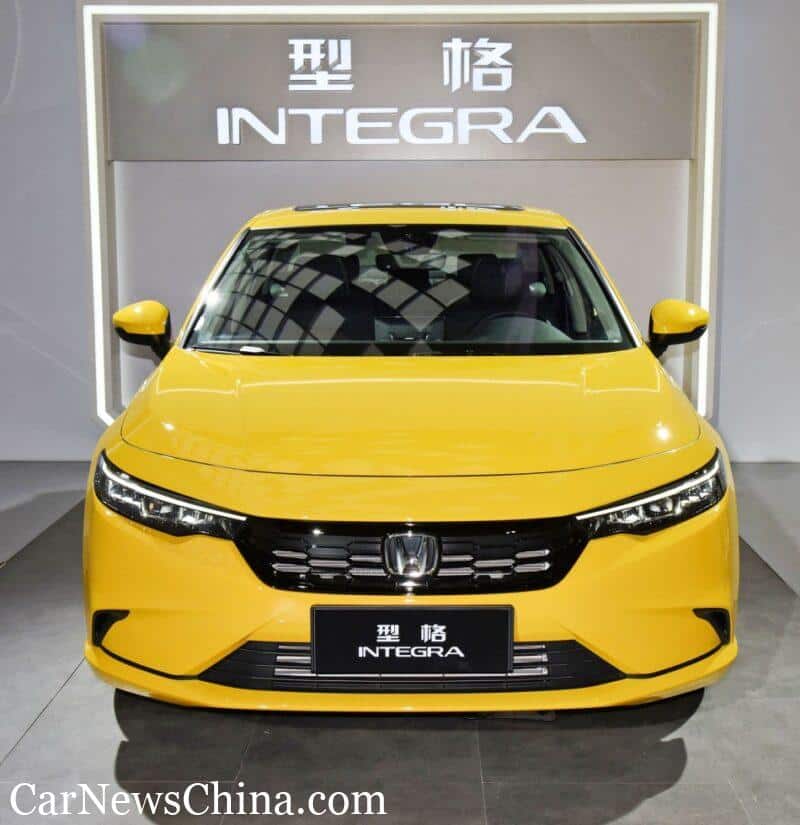 A glorious name on a not-so glorious car..? The exterior looks nice enough and the 182 hp motor has enough power, but the interior is underwhelming and the 127 hp version will be way too slow. The Honda Integra will debut for the public on the upcoming Guangzhou Auto Show