This space ship is the Rising Auto F7, a new Chinese electric car with 544 hp and a swappable battery pack. A couple of final-test cars were spotted around the factory area in Shanghai. The F7 is a low-slung 3-box sedan with sharp creases over the fenders and super sized wheels.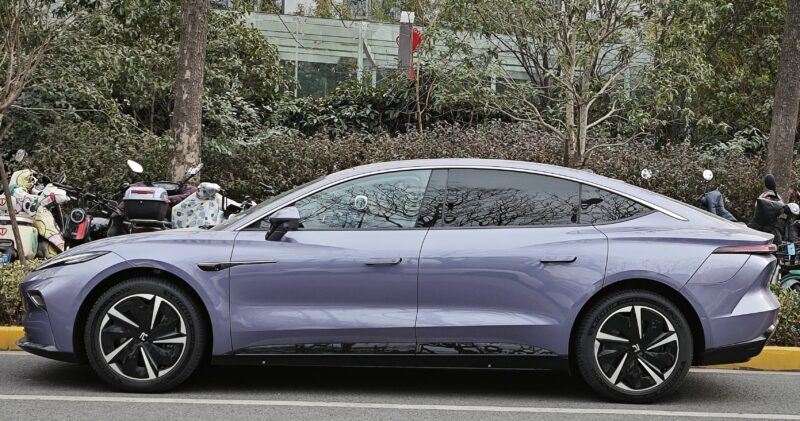 Rising Auto is a high-end EV brand under SAIC. It is basically a continuation of the former R-Line of the Roewe brand. After some reshuffling of car models between SAIC's various brands, Rising Auto currently sells just one car: the R7 SUV coupe. The new F7 sedan is their second car. The Chinese name of Rising Auto is Fēifán Qìchē (飞凡汽车). Size of the F7: 5000/1953/1494, with a 3000 millimeter wheelbase.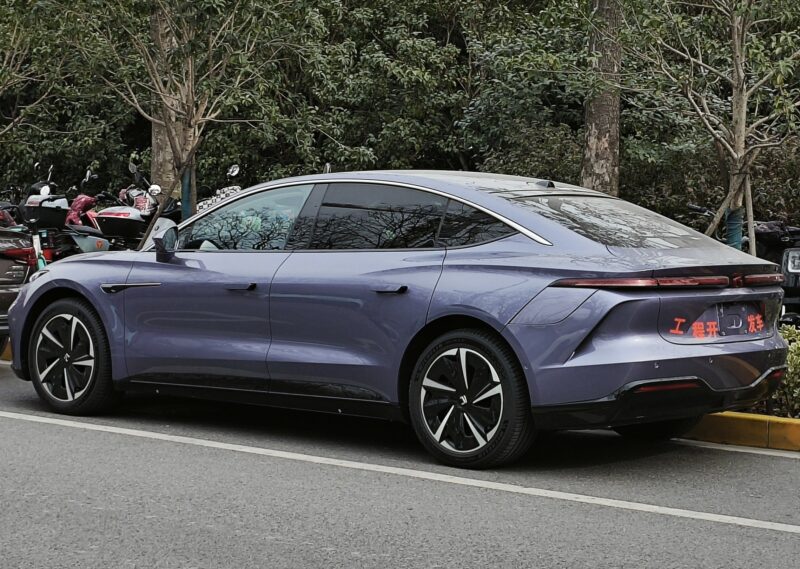 The Rising Auto F7 stands on the same platform as the R7. Rising Auto will offer two versions: rear-wheel drive single motor with 294 hp and 450 Nm, or a four-wheel drive dual motor version with a combined 544 hp and 700 Nm. The platform supports battery swapping. The 90 kWh battery is manufactured by a joint venture between SAIC and CATL.
When the R7 was launched, Rising Auto said they would offer versions with and without swappable battery packs. However, the current lineup is totally swap-capable. It seems likely that the F7 will go the same way. Check this: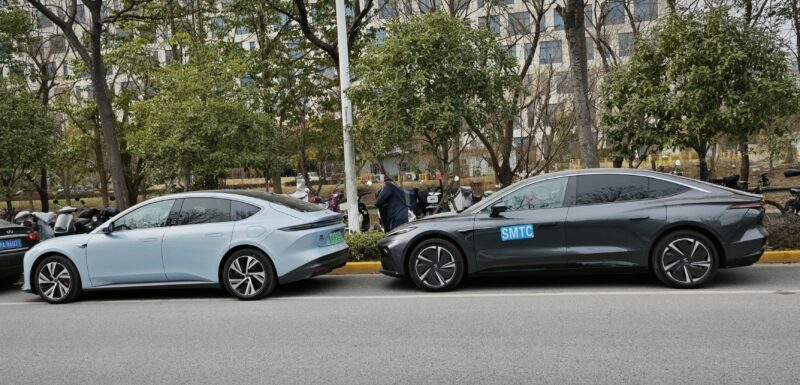 A Rising Auto F7 with a Nio ET5. Nio is of course the best known battery-swap car maker of the moment. So perhaos Rising Auto was doing some bench mark testing there. Note the blue sticker on the door of the F7. SMTC stands for 'SAIC Motor Technical Centre'.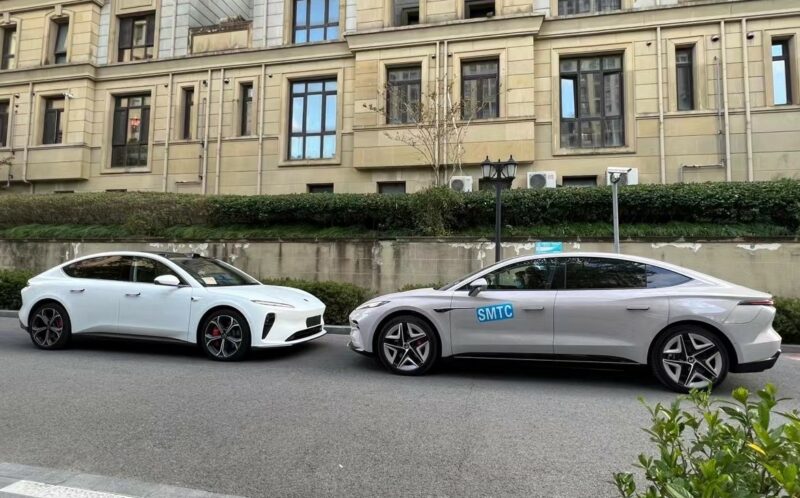 And that was no coincidence. Here is another F7 with another ET5.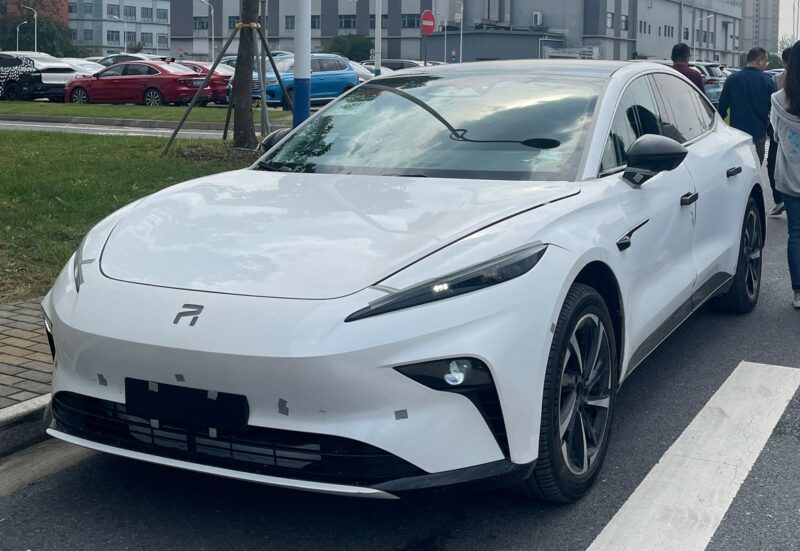 Finally, a pretty white example on the premises of the factory. Note the camouflaged car on the upper-left. That seems to be a IM LS7 SUV. The Rising Auto F7 will have its public debut on the Shanghai Auto Show in April and launch on the Chinese car market soon thereafter.
Images via: Weibo/吴佩 and Weibo/电盒校长.