Rising Auto high-end electric brand from SAIC joined the price war in China by cutting the price tag of the Rising F7 liftback by 20,000 yuan (2,750 USD). Nowadays, the customer in China can purchase the Rising F7 with a battery subscription service for just 136,900 yuan (18,770 USD).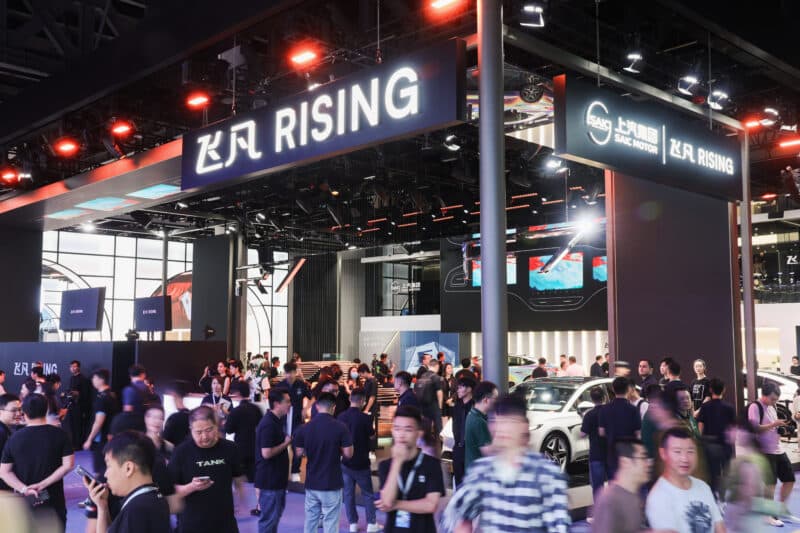 First, we will remind you that Rising was initially a series of electric vehicles under the Roewe brand. However, it became an independent brand with ER6 sedan and Marvel R SUV. Later, the Rising Auto's model line was rebooted with two models: R7 SUV-coupe and F7 liftback. Worth mentioning that the F7's sales started in China in March 2023. However, Rising Auto sales aren't high in China. For an example, they have sold 1,802 units in July. So, Rising needed to somehow attract new customers. As a result, they have decided to join the price war.
Rising F7 discount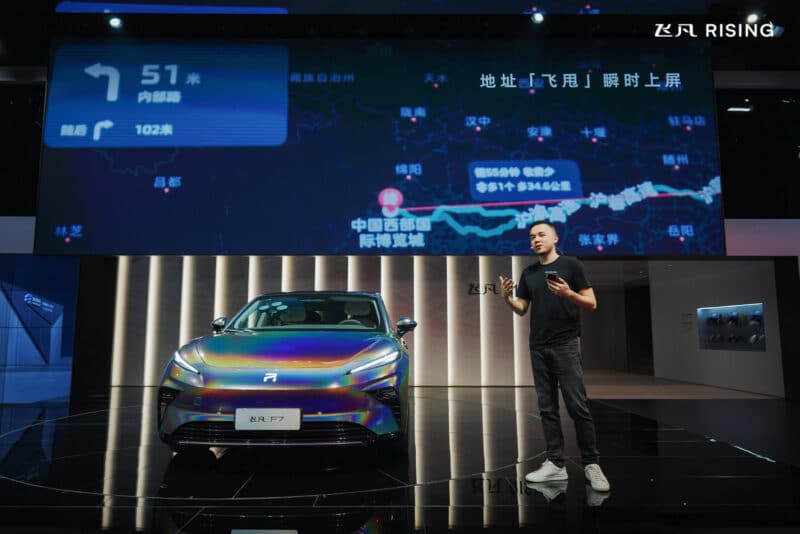 We will remind you that right after the market launch, the Rising F7's price range was 229,900 – 301,900 yuan (31,500 – 41,385 USD). Moreover, they have teased the entry-level version with a 64-kWh battery and a price tag of 209,900 yuan (28,770 USD) that will hit the market in H2 2023. However, this trim level still hasn't made it to the production line.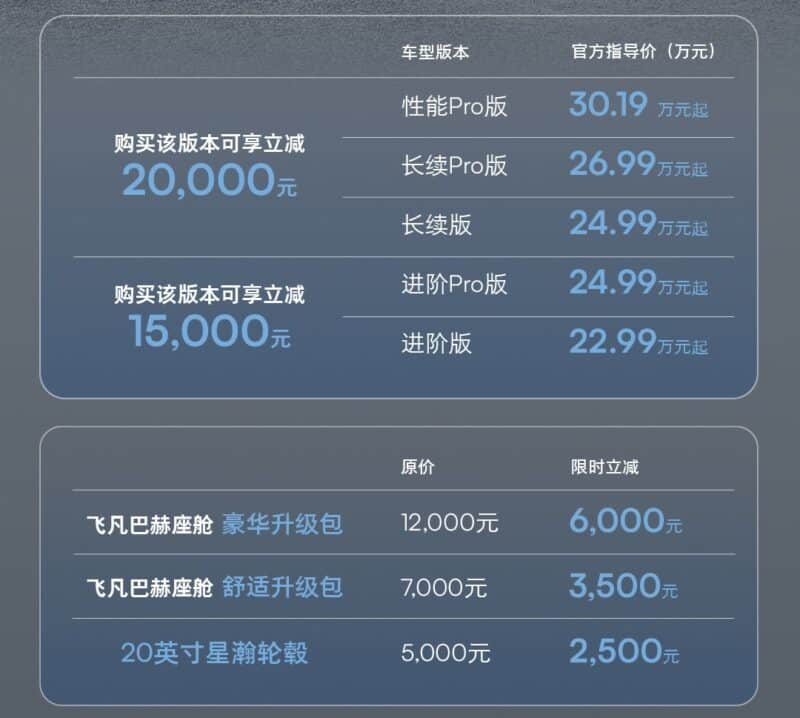 Now, let's talk about discounts. The price tag of three trim levels of the F7 with a 90-kWh battery was reduced by 20,000 yuan (2,750 USD). So, the current price range of these versions is 229,900 – 281,900 yuan (31,520 – 38,650 USD). As for the versions with a 77-kWh battery, their price range was lowered by 15,000 yuan (2,060 USD). Now, it is 214,900 – 235,900 yuan (29,460 – 32,340 USD). Moreover, interior packages' prices of the Rising F7 were reduced by 50% to 6,000 yuan (820 USD) and 3,500 yuan (480 USD). The same goes with 20-icnh rims, they cost 2,500 yuan (340 USD).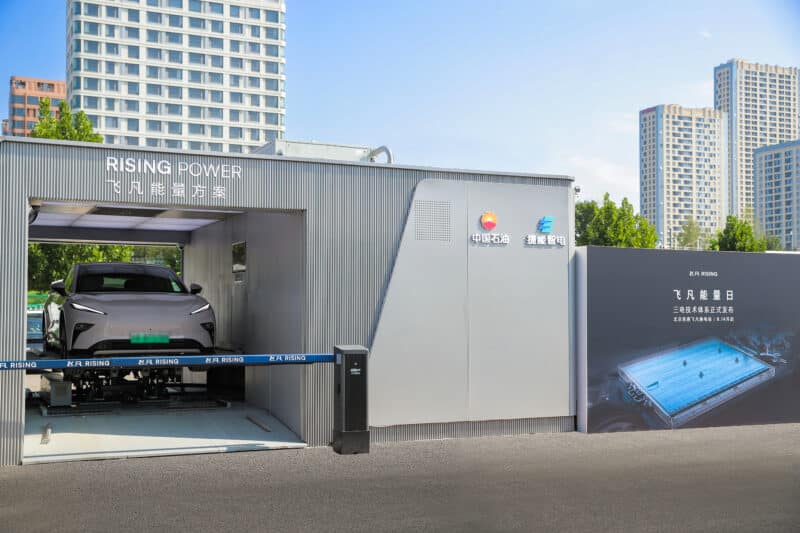 We should also mention that the Rising F7 can be bought without battery. The thing is this liftback is available to swap batteries. As a result, you can get a battery subscription for 1,260 – 1,560 yuan (170 – 215 USD), depending on the battery capacity. As a result, the price range of the F7 will be reduced to 136,900 – 196,400 yuan (18,770 – 27,000 USD). However, the battery subscription service of Rising Auto can't compete with the one form Nio. The thing is, in July 2023, Rising Auto has only 50 battery swap stations across China.
Briefly on Rising F7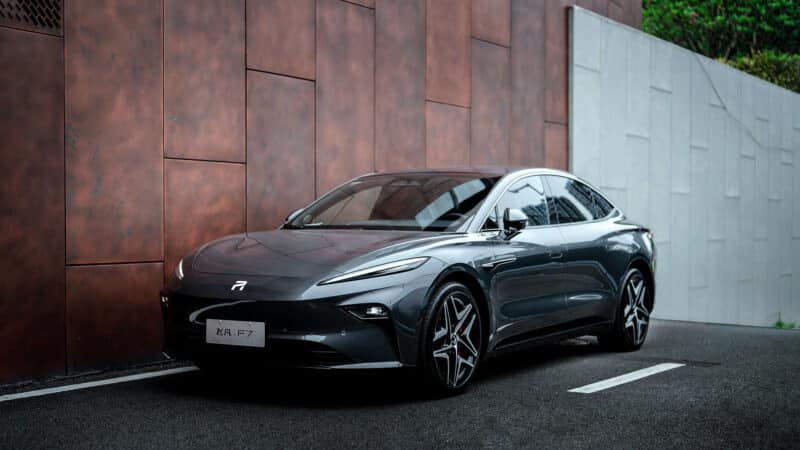 We will remind you that the Rising F7 is a liftback with an aerodynamic body shape and dimensions of 5000/1953/1494 mm and a wheelbase of 3000 mm. For clarity, it is 10 mm longer, 7 mm narrower and 84 mm higher than the Audi e-tron GT. Inside, the Rising F7 has a block of three screens that was clearly inspired by the MBUX Hyperscreen from Mercedes-Benz. The entry-level Rising F7 has a 77-kWh ternary (NMC) battery for 576 km (CLTC) and an electric motor for 340 hp on the rear axle. It is also available with even a bigger battery of 90-kWh and 666 km. As for the top-trim level, it has the same battery and two electric motors for 544 hp.
Source: Rising Weibo