On May 19, Nio published an official ad for its 2023 Nio ES6 electric SUV with the slogan Life is on. The car also arrived at stores in China, the launch event will happen on May 24, and deliveries will start a day later on May 25. Nio reportedly has 3,000 produced cars ready for immediate delivery.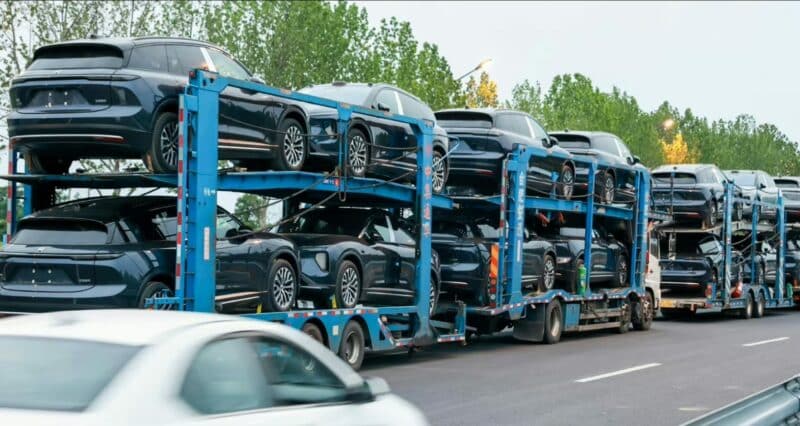 The new generation of ES6 is based on the NT2 platform as all new Nio cars. The previous generation of ES6, introduced in 2018, was Nio's most significant car in terms of deliveries as it sold over 130,000 units at the end of April, about 40% of all Nio sales. Nio cumulative deliveries at the end of April were 327,255 EVs.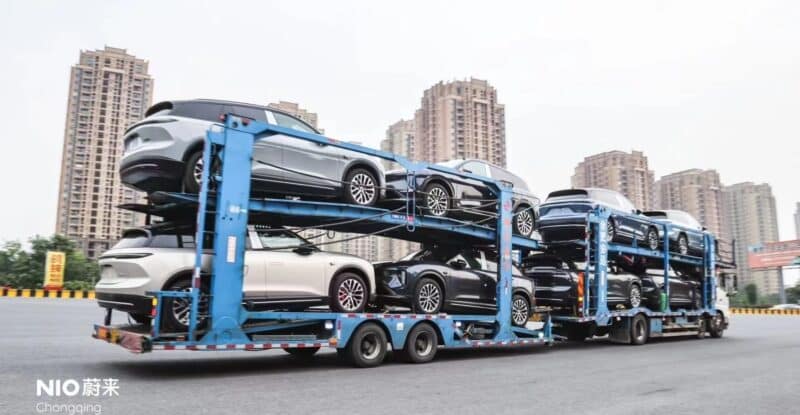 The new ad for the new ES6 is pretty hipish and features lots of young people living a free life with a beach, guitar, surf, canoe, drinking from a coconut, and a cover of It's my life song. It isn't easy to find an ad aimed at young folks in China which doesn't have surfs or canoes included. It used to be only skateboards, but recently surfboards became a must as camping and spending free time with activities other than 996 work is becoming increasingly popular in China. The ES6 official slogan is Life is on.
ES6 dimensions are 4854/1995/1703mm, respectively, and the wheelbase is 2915mm. Compared with the first generation, the wheelbase has increased by 15mm.
The ES6 will be a 4WD dual motor with a maximum power of 360 kW (482 HP) and 700 Nm. It will offer two battery options, 75 kWh and 100 kWh, and a 150 kWh semi-solid pack will be available in the year's second half.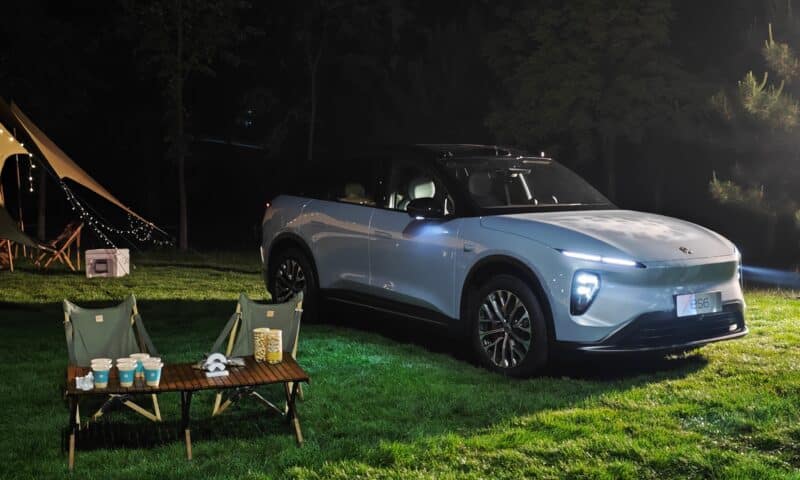 Nio also announced that ES6 would feature Inteligent Comfort Braking System (ISS), Continuous Suspension Damping Control (CDC), and Inteligent Chassis Controller (ICC).
ICC is a fancy SW that puts together different controllers that manage how a car steers, moves, and other things related to steering. It puts all these controllers into one powerful chipset supporting OTA updates.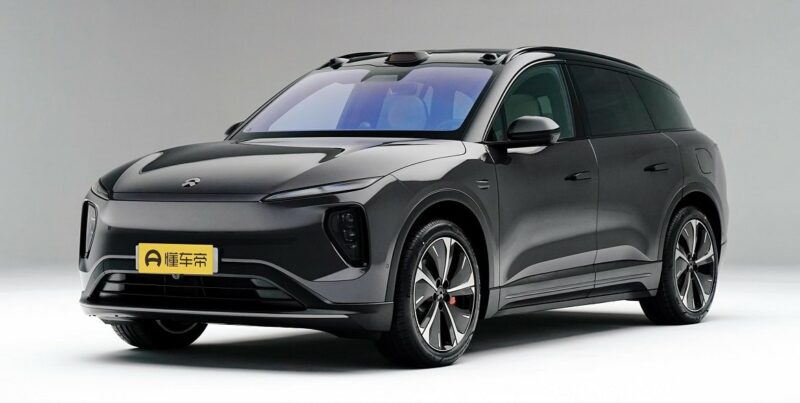 The price is expected to be around 380,000 yuan (54,100 USD), making it Nio's second cheapest car after the Nio ET5 sedan, which starts at 328,000 yuan (46,700 USD) with a 75 kWh battery. ET5 is currently the backbone of Chinese sales.
In April, Nio sold 6,658 cars, up 31.2% from a year ago but 35.9% down from March. 65% of all the sales were ET5. Nio is transitioning as their F1 and F2 plants, co-owned and operated by JAC Auto, are retooling for NT2 models. However, the May sales need to increase if Nio wants to achieve its goal of 250,000 sold cars in 2023. According to reports on social networks, many Nio Spaces & Houses have already received ES6 delivery. We will keep an eye on that.