This is the ICE version of SAIC Maxus Territory. Three models were officially launched in China, priced from 199,800 – 255,800 yuan (28,200 – 36,100 USD). As a new model under the Territory series, the new car's appearance and interior remained unchanged, with only minor changes in the powertrain.
SAIC Maxus (上汽大通), a subsidiary of SAIC Motor, has a line of vehicles ranging from pickups and SUVs to light commercial vehicles.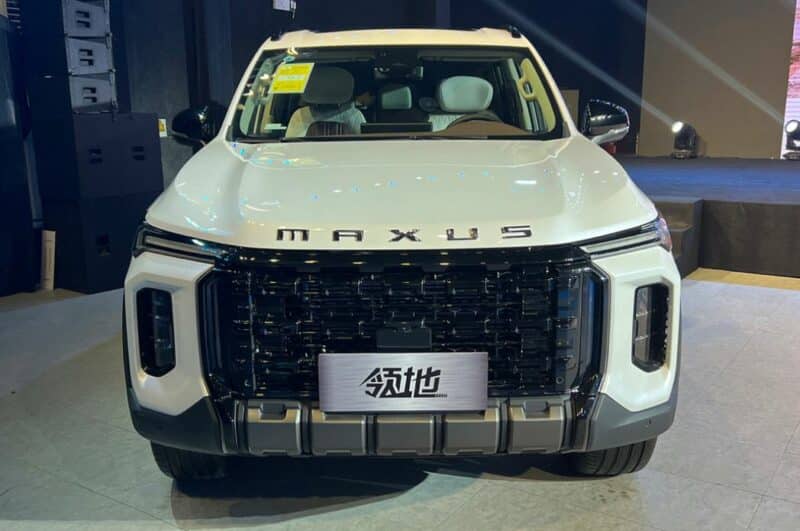 In terms of appearance, the front face is equipped with a huge blackened air intake grille. The headlight group adopts a split design. The matte gray guard plates surrounding the bottom front face give the car a tough touch.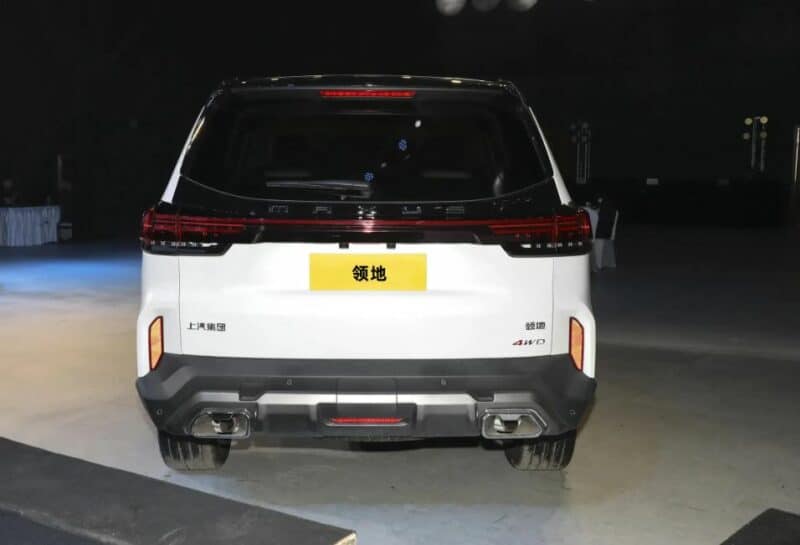 At the rear, there are blackened LED three-dimensional taillights, a high-mounted brake light, a black roof spoiler, and a single exhaust outlet on each side.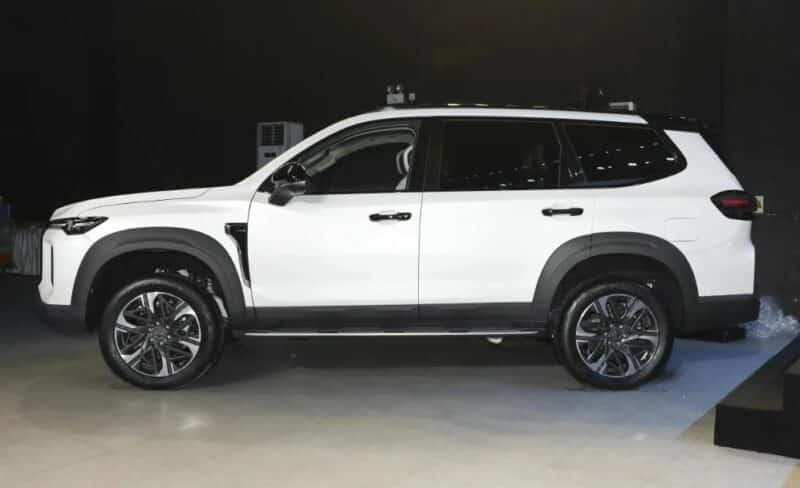 The size of the car is 5046/2016/1876mm, with a 2950mm wheelbase. The car runs on either 18-inch wheels (265/60 R18) or 20-inch wheels (265/50 R20). From the side, the slightly protruding wheel arches further enhance the sportiness of the car. Additionally, the SAIC Maxus Territory is equipped with side steps.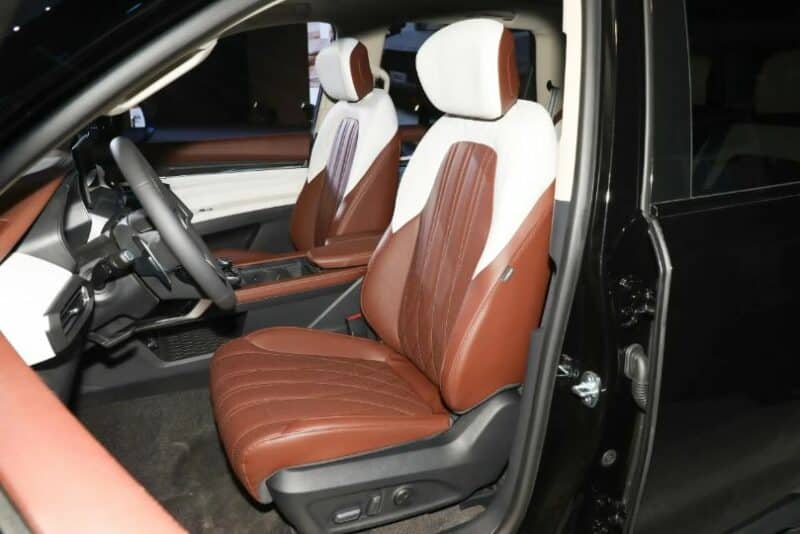 The SAIC Maxus Territory offers 6-seater (2+2+2) and 7-seater (2+3+2) versions. The seats are all wrapped in imitation leather. The high-end model only comes with 7 seats. Furthermore, the front seats can be adjusted electronically. The flagship model also supports front seat heating, ventilation, and massage.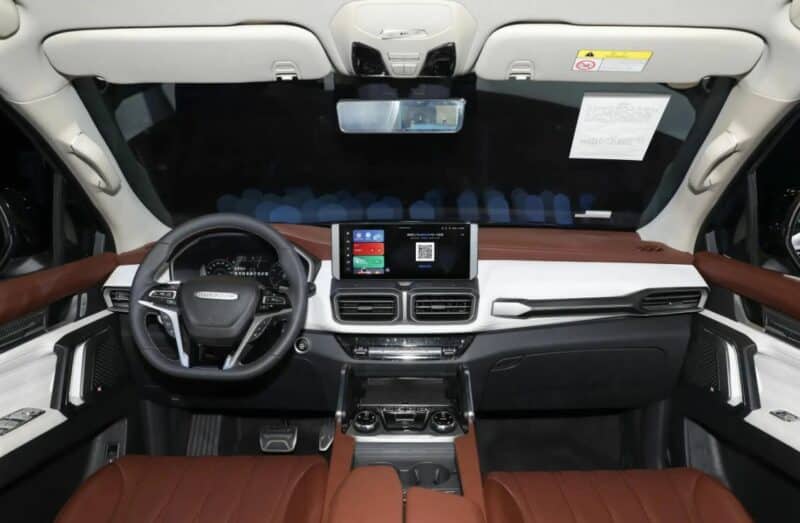 Coming to the interior, it has a four-spoke flat-bottomed steering wheel, a 12.3-inch LCD instrument panel, and a 12.3-inch center control screen. In terms of safety, the car is equipped with a level 2 driving assistance system that supports functions including lane keeping, blind spot monitoring, emergency braking, and adaptive cruise control.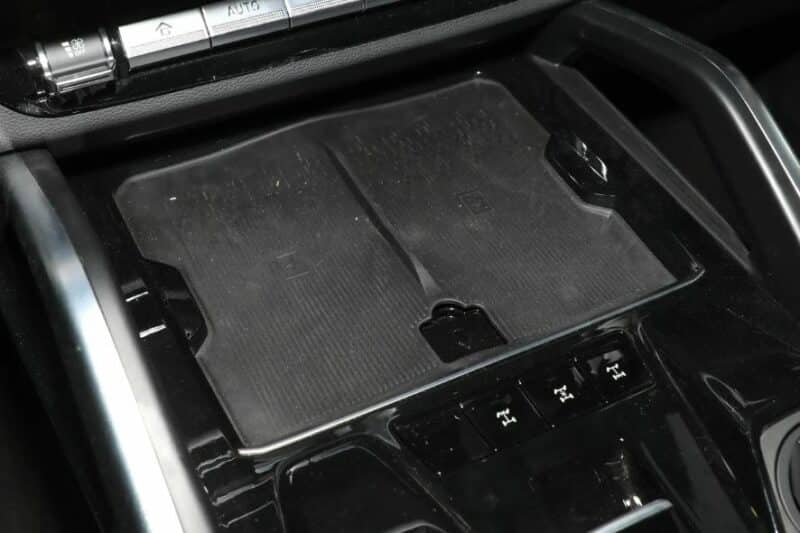 The center console comes with a mobile phone wireless charging panel (except for entry-level models) and two knobs. The left knob is for four-wheel drive mode options and the right knob is for terrain mode options. Other functions include GPS navigation, OTA update, voice recognition control, and wifi hotspot.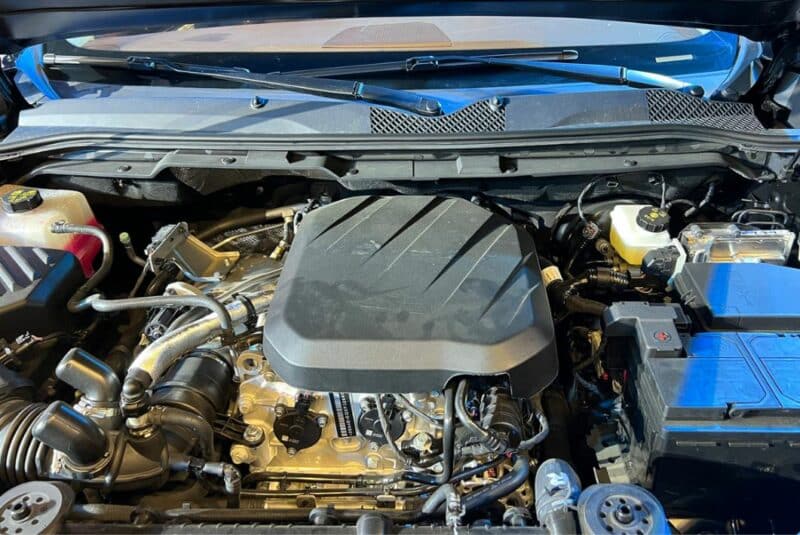 Lastly, power comes from a 2.0T gasoline engine, mated to an 8AT gearbox + part-time four-wheel drive system, with a maximum power of 192 KW, a peak torque of 410 Nm, a top speed of 190 km/h, and a comprehensive fuel consumption of 10.9 L.