As the second product under Geely's Galaxy series, the L6 plug-in hybrid sedan arrived at dealerships subsequently after its pre-sale opened at the Chengdu Auto Show, with a price range of 128,000 – 158,000 yuan (17,400 – 21,500 USD). The car will officially launch on September 16 in China.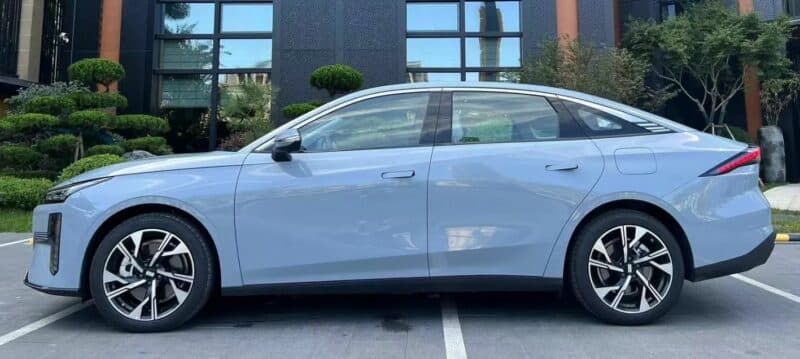 The size of the Galaxy L6 is 4782/1875/1489mm, and the wheelbase is 2752mm. The car adopts a slip-back design, giving it a hint of sportiness. The chrome-plated trim is inlaid above the windows. Consumers can choose from a total of five exterior colors.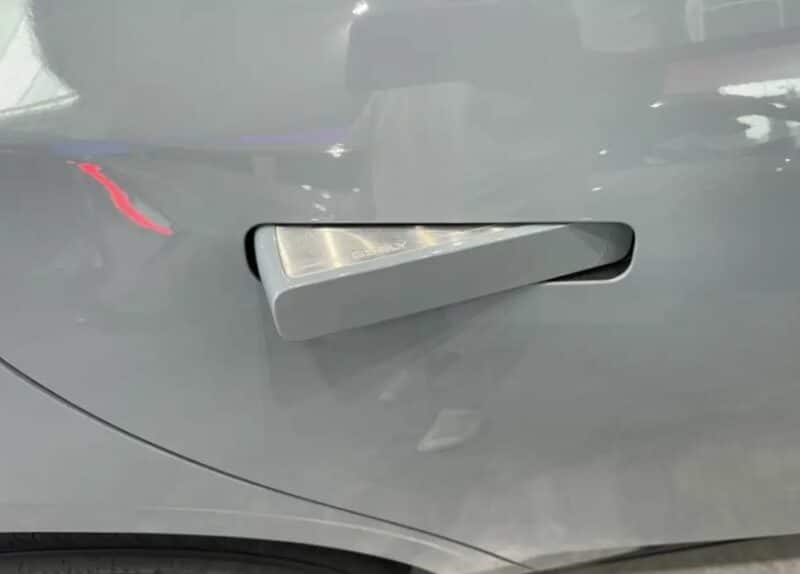 The hidden door handles coupled with five-spoke rims give the Galaxy L6 a drag coefficient as low as 0.26Cd.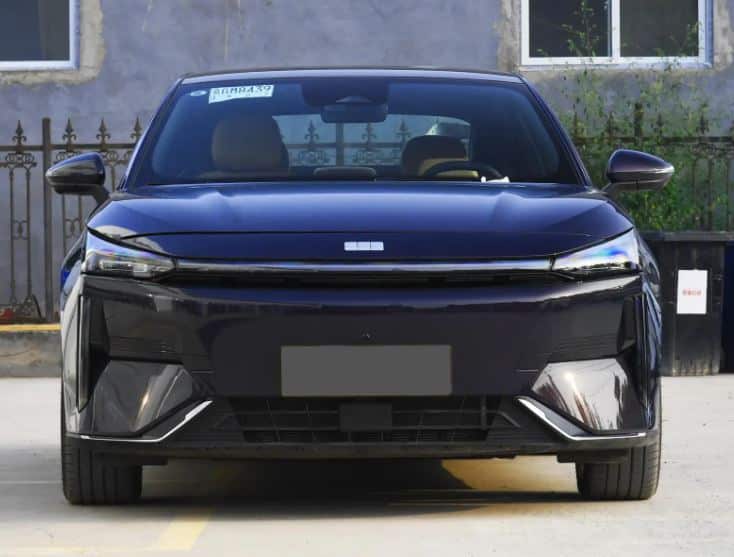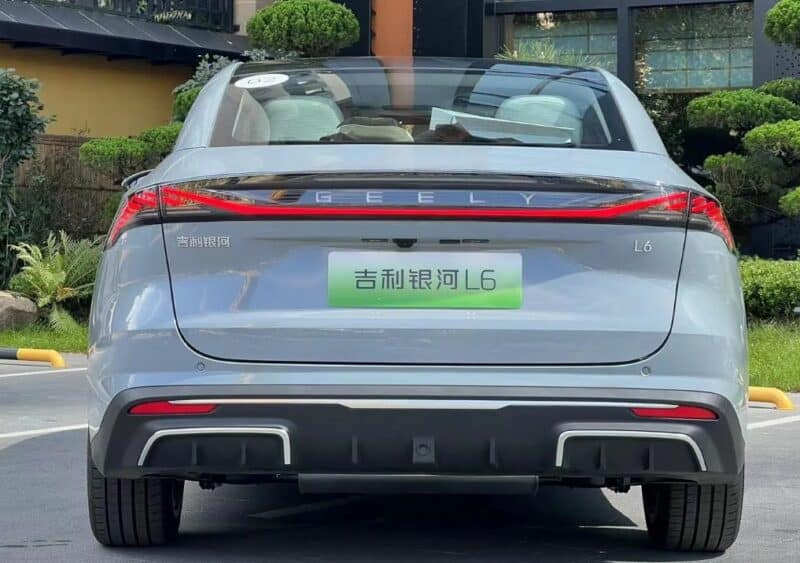 Although it is a plug-in hybrid vehicle, its front face looks like that of a pure electric vehicle with a closed design. At the rear, the taillights have a through-type design, which is highly recognizable when lit. Furthermore, the bottom has two exhaust outlet decorations to enhance the sporty attributes.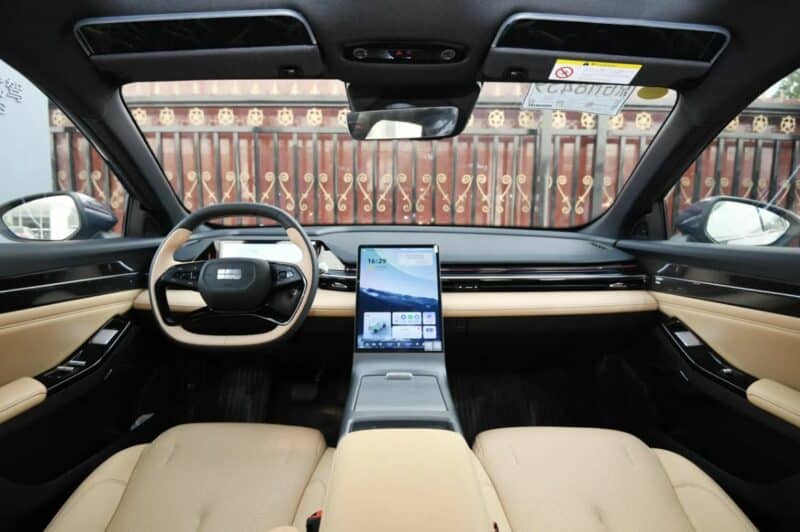 Entering the interior, the long vertical 13.2-inch central control screen is eye-catching. Besides that, there is a flat-bottom steering wheel and a 10.25-inch rectangular full LCD instrument panel, which is consistent with that of the Galaxy L7. The number of physical buttons is minimized inside the car.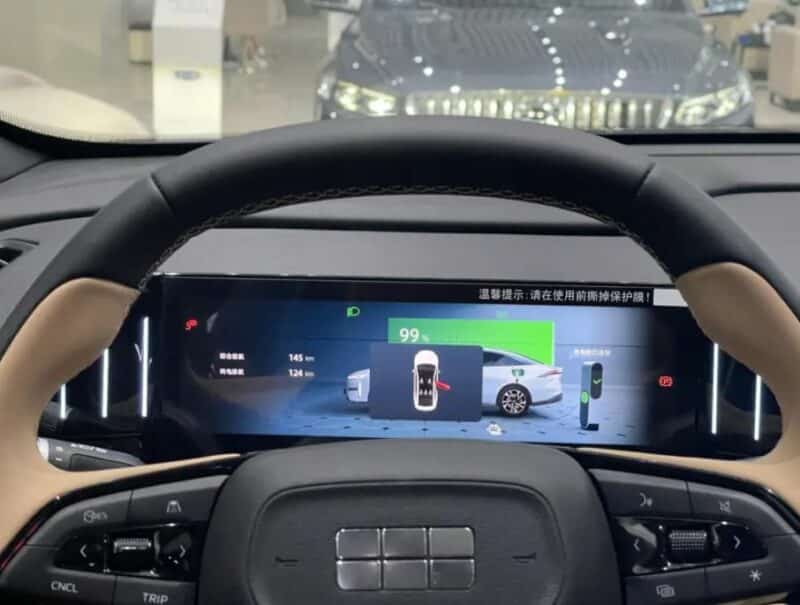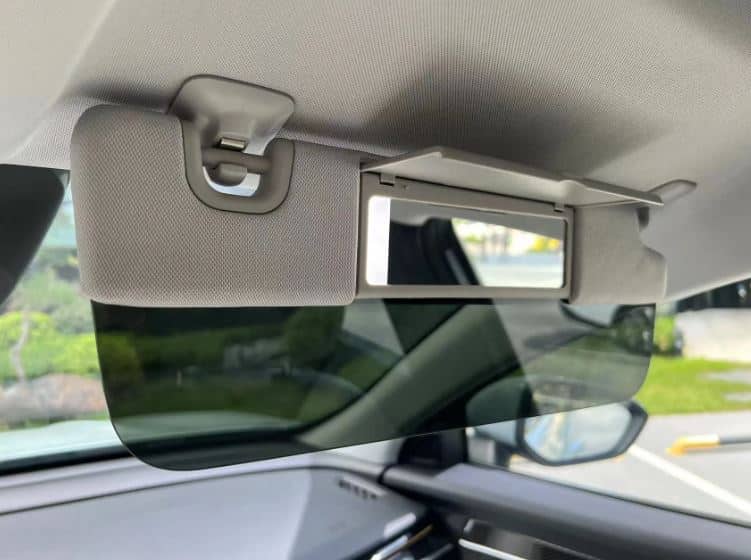 The operating system comes from the Galaxy N OS, which incorporates the Qualcomm Snapdragon 8155 chip. Interestingly, it is worth mentioning that the Galaxy L6 does not have a panoramic sunroof, instead, a beam is added in the middle to divide the sunroof into two sections.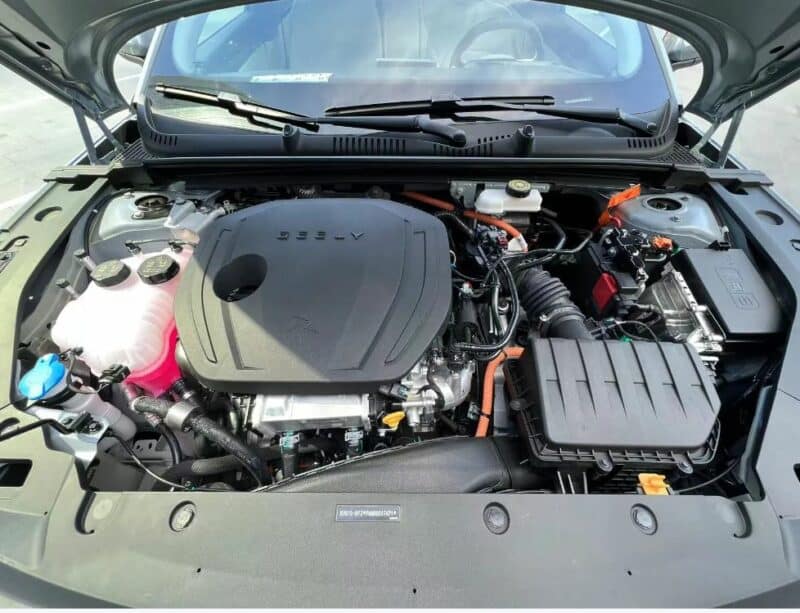 The powertrain consists of a plug-in hybrid system that is the same as that of the Galaxy L7, namely, the NordThor Hybrid 8848 system, comprising a 1.5T four-cylinder hybrid engine, mated to a 3-speed DHT. The combined system power is 287 kW and the peak torque is 535 Nm. Its 0 – 100 km/h acceleration time is 6.3 seconds and its top speed is 247 km/h. In addition, Galaxy L6 offers two pure electric cruising ranges of 60 km and 125 km. Its comprehensive cruising range can reach as high as 1,370 km under a full tank and full charge, according to Geely. Fast charging is also supported.